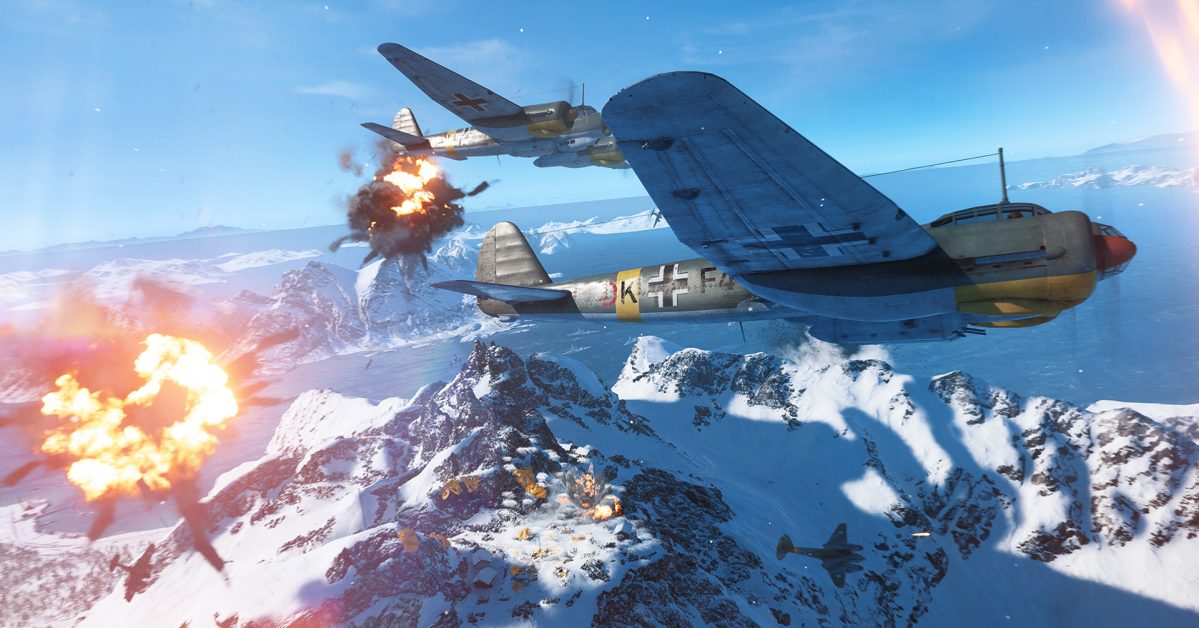 Battlefield 5 developer DICE has announced that it has scrapped plans for the game's 5v5 competitive mode. Ryan McArthur, the game's senior producer, revealed that it was a tough call to make, but said that ditching the mode has allow DICE to focus on more bug squashing efforts and optimise the game's performance.
Battlefield 5 5v5 Mode Cancelled
Battlefield's 5v5 competitive mode was announced earlier in the year, although DICE didn't reveal any additional details at the time. You can read McArthur's statement about its cancellation below, where he made it clear that the studio is still committed to supporting the game's competitive community.
The added focus on improving the quality of the experience and adding more of the content you want has led us to step back from our original plans to offer a competitive 5v5 mode. Not creating this mode was a tough decision, but vital for us to more quickly reach our bug-crushing and content goals. However, we will still pursue building a competitive gaming experience in Battlefield.

We know that there's already an existing competitive scene in our community, and we're helping build features to support these communities. We want to work more closely with our players to help improve the tools that they have available to shape their play experience. This way, we can better support the places where competitive Battlefield V play already exists.
Battlefield 5 was released on PlayStation 4, PC, and Xbox One in November 2018, and takes place during the Second World War. However, rather than simply retell events such as D-Day, which have featured in many first-person shooters, DICE attempted to shine the spotlight on the lesser-known battles of the conflict for the game's campaign.
The studio is still pumping out content for Battlefield 5, with the Pacific theatre of war arriving for the WWII shooter this autumn.
Source: PSLS