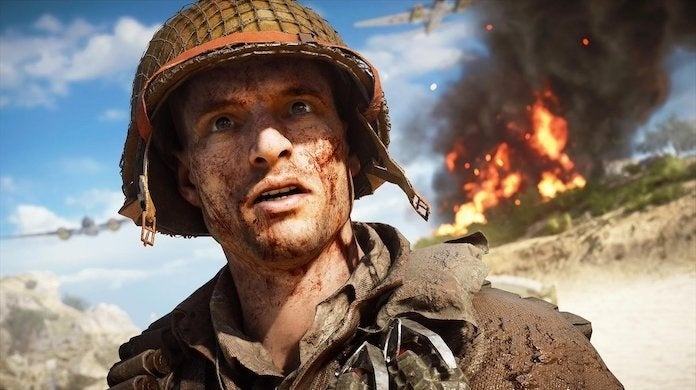 Electronic Arts and DICE have confirmed that the Battlefield V Pacific Theatre is coming to the World War II-based shooter with Chapter 5 later this year. The news follows confirmation on the next slew of multiplayer maps for Battlefield V, which will be rolling out during Chapter 4: Defying the Odds beginning on June 27.
Battlefield V Pacific Theatre Brings US And Japanese Forces
The Battlefield V Pacific Theatre will form Chapter 5 of DICE's latest shooter, and has been much-requested by fans since launch. As expected, this new content will focus on the United States and Japan engaging in ferocious battles, and will feature three maps out of the box, so speak. While DICE hasn't confirmed full details on the Pacific Theatre of War yet, it did say that the iconic Iwo Jima will be featured.
In addition, the new content will include additional vehicles and weapons, including amphibious units and classic rifles. That's about all we know so far, but the new content is said to 'evolve' the Battlefield V experience, so it's definitely something to get excited about. The Pacific Theatre of War will roll out this autumn, although a firm release date has yet to be confirmed.
"A timeless theatre of war, a new vision. Prepare to deploy to the Pacific. The team at DICE are hard at work creating an iconic World War II experience, releasing this fall with Chapter 5 of Battlefield V," says the trailer.
Battlefield V was released on PS4, PC, and Xbox One back in November. Read our review of the game here.
Despite suffering from a perceived lack of content at launch, Battlefield V has steadily grown in the last few months thanks to numerous updates from DICE. These included the battle royale mode, Firestorm, as well as a wealth of additional multiplayer content, such as maps, weapons, and more.
Grab all of PSU's E3 2019 coverage here.