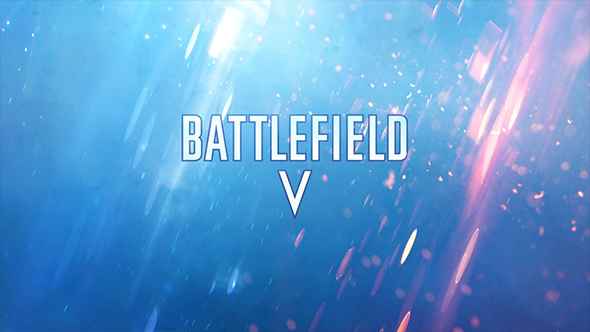 The Battlefield V setting has been confirmed as World War II. In the Battlefield V live stream today, EA Dice showed the first footage of the shooter, which is coming to PS4, Xbox One and PC.
Battlefield V producers said "they are going back to where it all started." Though players have experienced World War II, EA DICE says it's about delivering a World War II game that people haven't seen before.
It will involve British Forces and others, and take us to places like Norway, the deserts in North Africa, and the ruins of Rotterdam. Co-op will be back for Battlefield V and the vision was to build on what they've already started.
It's the first-time co-op is back since Battlefield 3 and it will be called Combined Arms. Up to three players will work together to complete objectives. War Stories also returns, promising some narrative-driven action focuses on some of the heroes of the war. EA DICE revealed that one of the first War Stories will be about woman who is a Norwegian resistance fighter.
Battlefield V Gameplay
In Battlefield V, they'll be expanding the toolbox, giving access to new abilities – new ways to traverse, new levels of destruction, and bullets that go through walls. Grand Operations has also been confirmed, featuring multiple game modes, over multiple maps in historically-inspired battles.
Grand Operations will be like Operations from Battlefield 1 but bigger. Day one, for example, you'll jump out of airplane to destroy enemy artillery, and day two push on to new locations and fight for terrain, right through to day four for the final stand – if you make it. Grand Operations is set to be available at launch when Battlefield V releases in October.
You'll also get to fly iconic airplanes, tank battles (including the Tiger I) and weapons from World War II, including the MG-42. In Battlefield 1 players had a gas mask, but it will be replaced with a toolbox in Battlefield V allowing you to set up fortifications on the battlefield. This is something new for Support players, and you can build reinforcement, rebuild buildings, and set up machine guns at choke points.
The Company is also something new to Battlefield V. It's is a personal collection of customized weapons, vehicle and soldiers. So, you can create your own personal experience through deep customization to create your own personal identity.
There will be no premium pass in Battlefield V, and no pay-to-win for gameplay advantages. They'll be no expansion packs, but it will be a huge journey thanks to a new mode called Tides of War, which covers chapters in World War II over months, with weekly and monthly events. Essentially, it's an evolving live journey.
Battlefield V Release Date
The Battlefield V release date will be October 19, and the first chapter in Tides of War will be called Fall of Europe which will start in November as the Germans push into Europe.