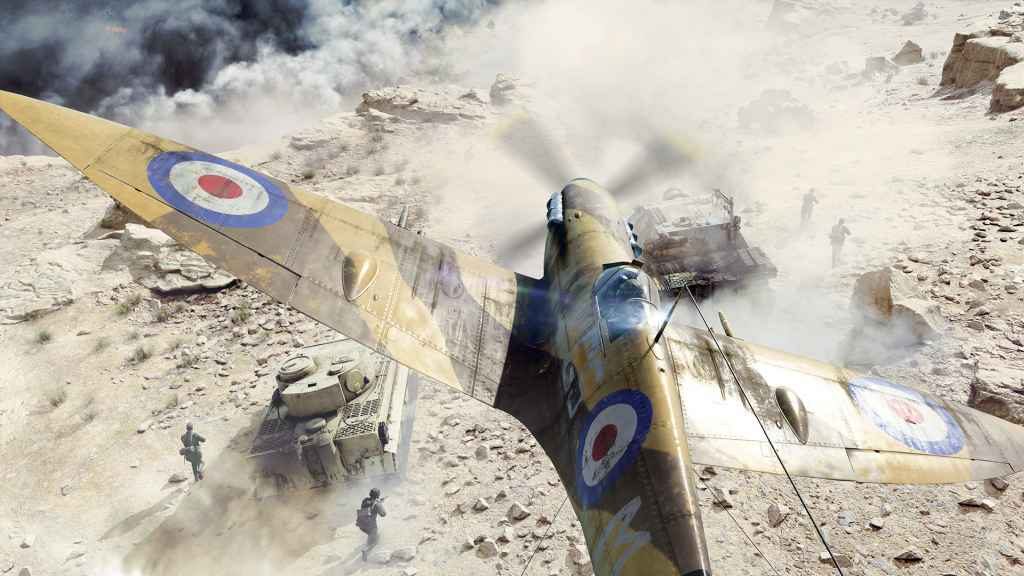 Battlefield V's newest Grand Operation, The Battle of Hannut, launches on the 21st February, EA has confirmed.
This comes just over a week after the release of the game's most recent patch, which, along with a number of gameplay updates, introduced a brand-new cooperative game mode known as Combined Arms.
Battlefield V Grand Operation – The Battle of Hannut
Inspired by "the ferocious mechanized melee that took place during World War 2… where the Axis prepared to tear through the city of Hannut in Belgium on a blitzkrieg toward the Netherlands", Battlefield V's latest Grand Operation begins on the freshly revamped Panzerstorm map.
Players compete in Airborne mode on day one, before transitioning to Breakthrough on day two. However, The Battle of Hannut really sets itself apart on day three when the action moves to the once picturesque countryside of Arras for a tense and tactical game of fan favourite mode, Rush.
Rush in the Battle of Hannut is played on Arras during day 3 and doubles the traditional number of players to 64. The attacking team's mission is to plant bombs at enemy objectives before the defenders can stop their detonation or deplete their respawn tickets.

In the Battle of Hannut, both Rush veterans and first-timers can expect the tactical play of Rush and moments of large scrambles as a mass of soldiers charge the objective.
Additionally, the standard 32-player version of Rush (playable on the Devastation, Narvik, and Twister Steel maps) will be available to everyone, for a limited time only, from the 7th March.
While, assuming EA's previous comments on the subject still hold water, March is also the month we can expect to see something of Firestorm: Battlefield V's long-awaited (and hopefully unique) take on the battle royale genre.