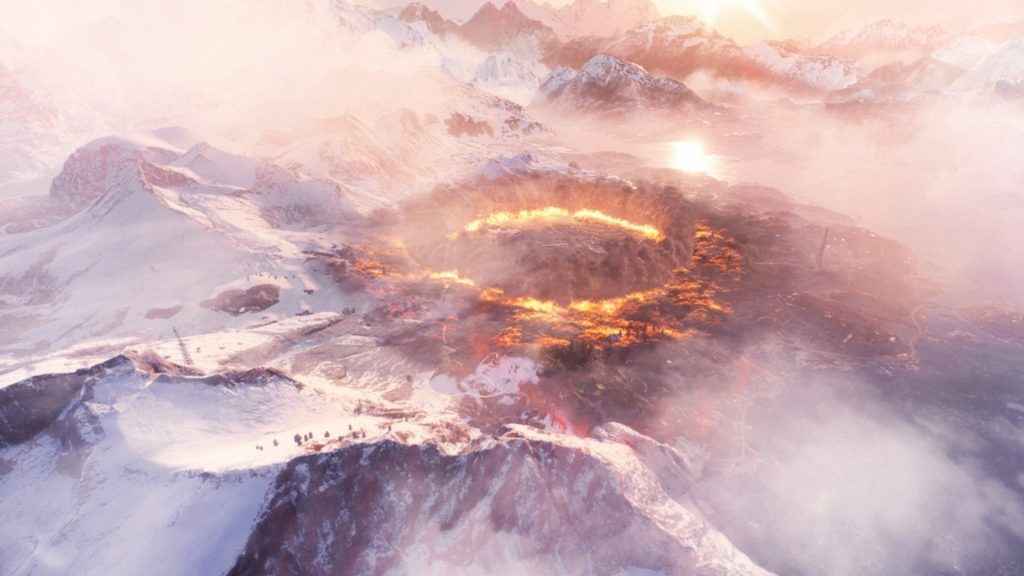 Battlefield V Firestorm – DICE's contribution to the ever-expanding battle royale genre – will launch months after the game itself in Spring 2019, EA has confirmed.
Not in an effort to avoid competing with Black Ops 4's Blackout mode, however. But because the 20th November is merely the beginning of the Battlefield V story.
Over the course of the subsequent weeks and months, DICE will continue to evolve and expand Battlefield V via three distinctive "Chapters". Refining the mechanics, providing new experiences, introducing additional content (weapons, vehicles etc.), eradicating bugs, and much else besides.
"A Live Service Journey Through the Second World War"
The first chapter, titled Overture, covers the period between December 2018 (two weeks after launch) and January 2019.
It starts with the introduction of Tides of War: the embodiment of DICE's live service approach to BFV. Which, alongside a bevy of new content including the tank-focussed Panzerstorm map, the Practice Range, vehicle customisation, and, most significantly, The Last Tiger War Story, will begin dishing out various rewards and events on a weekly basis.
Following Overture and running from January-March is chapter 2, Lightning Strikes.
Designed to "bring to life the fear created by the Axis war machine", Lightning Strikes places a heavy emphasis on vehicle combat and rapid infantry movement.
In game, this is represented by a new mode called Combined Arms; a four-player co-op experience during which players must complete a series of Combat Strike missions against AI-controlled opponents, across a series of maps.
As well as two additional game modes: a revamped Rush and an updated version of Squad Conquest.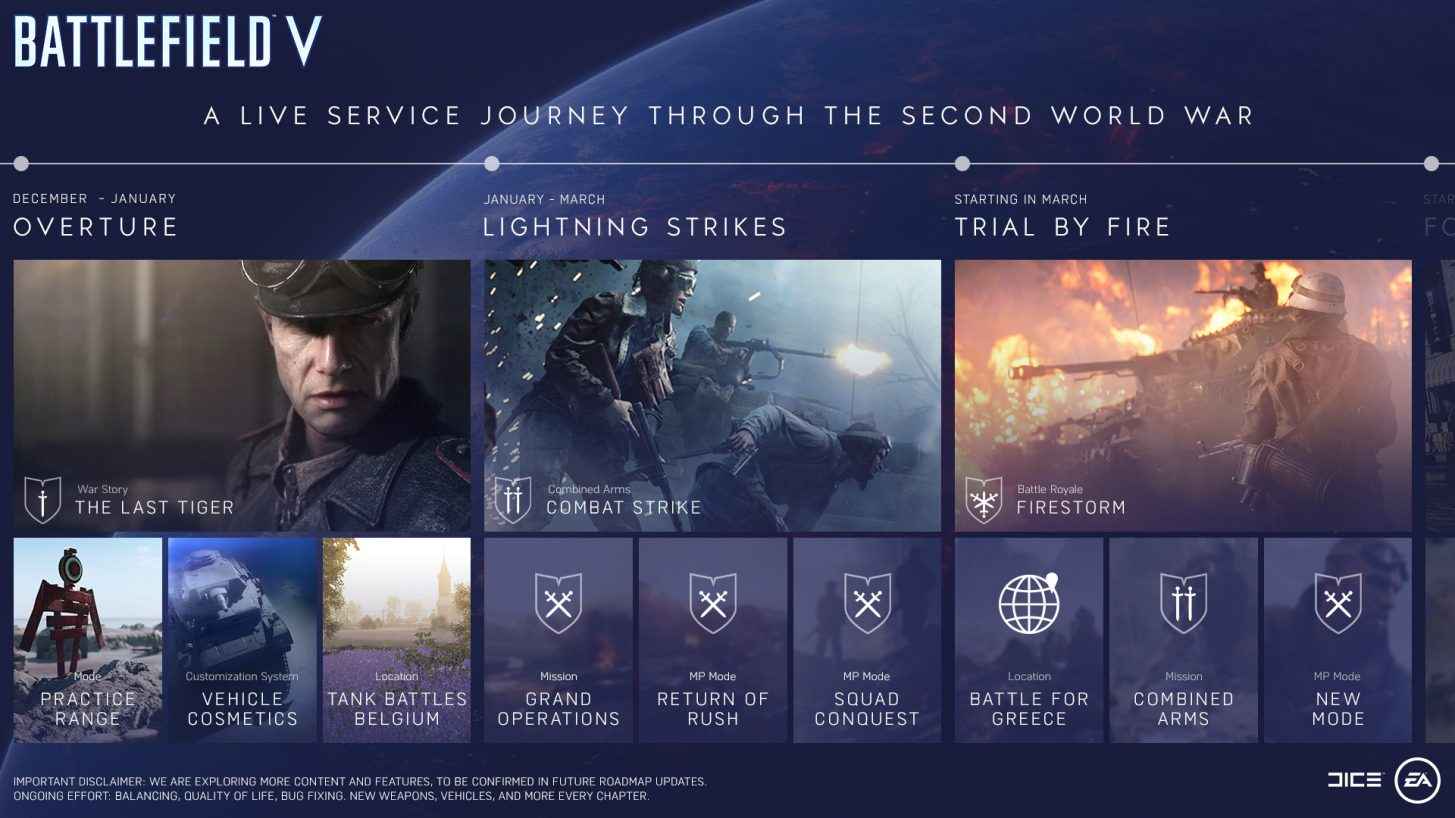 Battlefield V Firestorm Headlines Chapter 3
Chapter 3, Trial by Fire, takes over in March and is marked by the arrival of Battlefield V Firestorm. Some four months after the rest of the game.
During spring, DICE and Criterion start the fire with Battlefield V's battle royale experience. Firestorm elevates the mode by bringing in the best of what Battlefield is known for. Mix a shrinking playing field with trademark Battlefield elements such as team play, powerful vehicles, and destruction, and you get many unique Battlefield moments coming your way.
Firestorm will be accompanied by a brand-new map set in Greece and the usual swath of weekly events and rewards.
After this point, though no concrete plans have been provided as of yet, DICE has confirmed the game will continue to evolve as new experiences and content is introduced.
Battlefield V releases on PS4, Xbox One, and PC on the 20th November 2018.
Source: EA