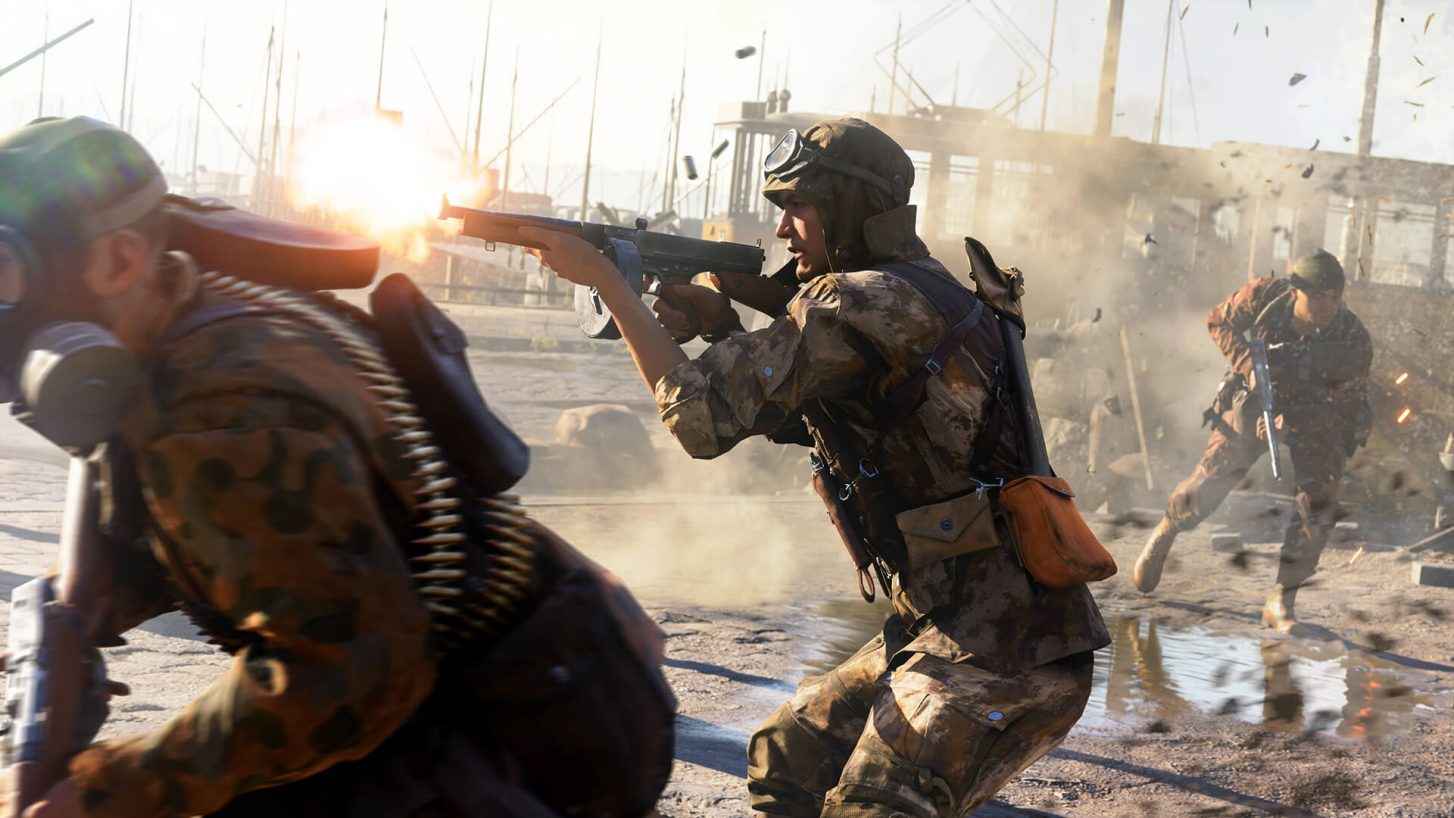 Late last month, EA outlined its plans for the first three waves of Battlefield V post-launch support.
At the time, the publishing giant was only able to give us vague release windows for the new maps and modes that would be introduced at regular intervals over the ensuing months. However, following a recent livestream celebrating the release of the Battlefield V Deluxe Edition, we now know exactly when the first batch of post-launch content will arrive: Tuesday the 4th December.
The Practice Range, War Stories, and a Brand-New Map – Battlefield V Post-Launch Support
On that day, Battlefield V's multiplayer offering will expand with the arrival of Panzerstorm. Set in Belgium, the game's ninth map is inspired by the first major tank battle of World War II and thus revolves around vehicles.
In addition, EA will introduce the Practice Range. A handy little feature, the Practice Range does exactly what it says on the tin; let players experiment with the game's arsenal of period-accurate weapons and vehicles (including planes) outside the crucible of player-vs-player combat.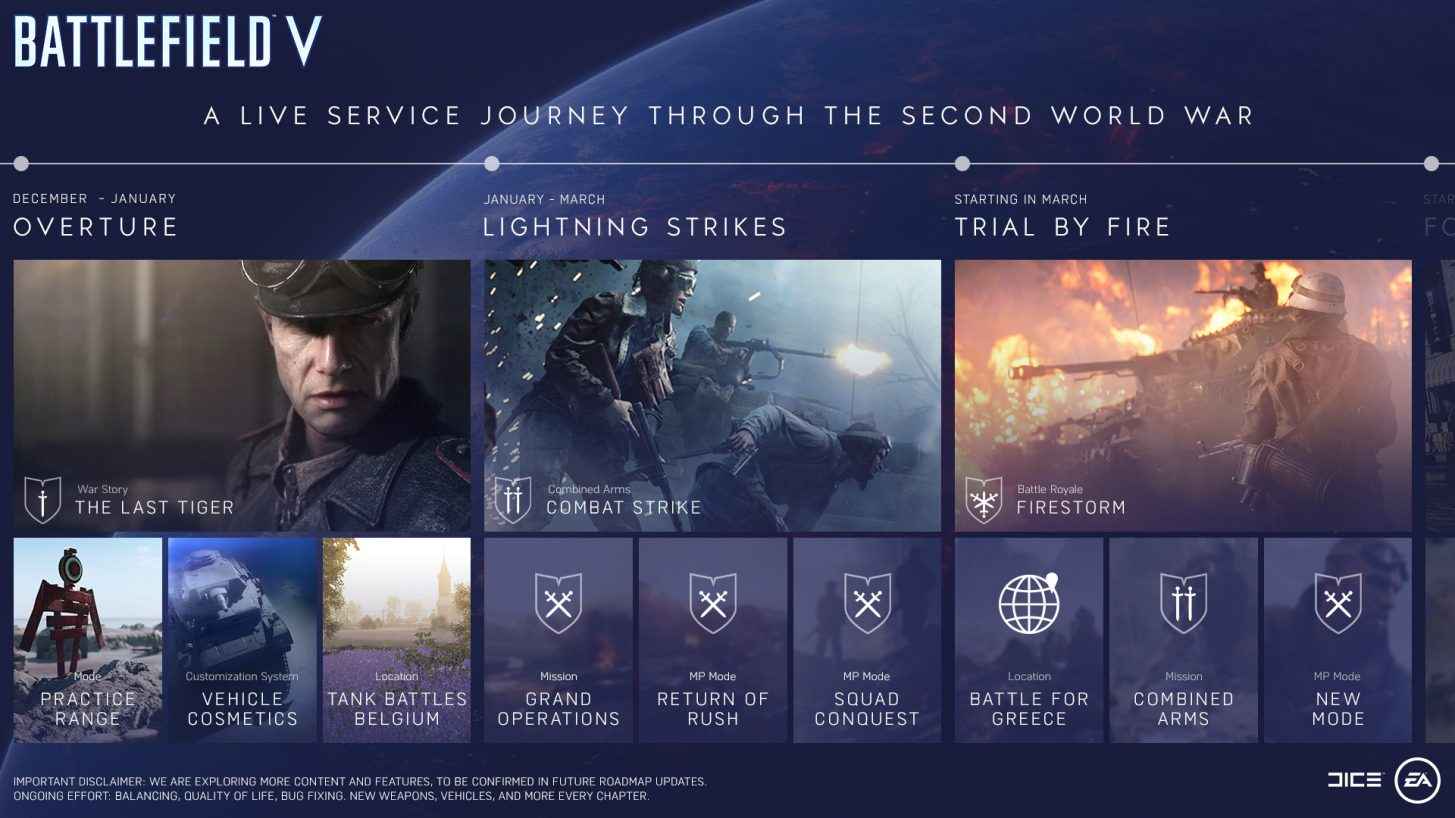 Vehicle customisation, meanwhile, arrives alongside Panzerstorm and the Practice Range on the 4th, as does the final chapter of the War Stories single player campaign. Titled "The Last Tiger", it follows a German tank crew who, in the latter stages of the war, have begun questioning the ideologies that got them to this point.
Lastly, on the 6th December, EA will roll out Overture: the inaugural chapter in the game's new and constantly evolving live service known as "Tides of War".
Battlefield V releases tomorrow on PS4, Xbox One, and PC.