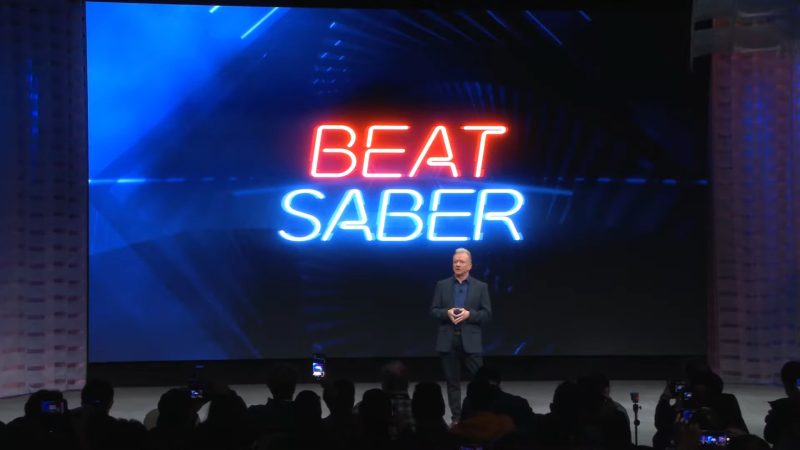 Beat Saber, one of the most prolific VR games to date in for the platform, will be coming to PlayStation VR2 sometime in the near future, and is currently in development.
The announcement came from Jim Ryan during Sony's CES 2023 presentation Wednesday evening, after announcing that Gran Turismo 7 VR would be coming to PSVR2 at launch as a free upgrade.
Beat Saber is already available on PSVR, so it's not a huge surprise to see that it'll also be coming to PSVR2. It could almost be called expected, considering how Beat Saber and VR are two things that seem to go hand-in-hand, no matter the specific VR platform.
https://twitter.com/Wario64/status/1610809924023652355?s=20&t=zhj24RmC8xKjPZtG47MDhA
The worst of it is that it won't be available at launch, and according to Ryan we can expect to hear nears sometime in the "near future."
Hopefully that means before the end of the year, or even better, sometime within the PSVR2's launch window, if it won't be there at launch.