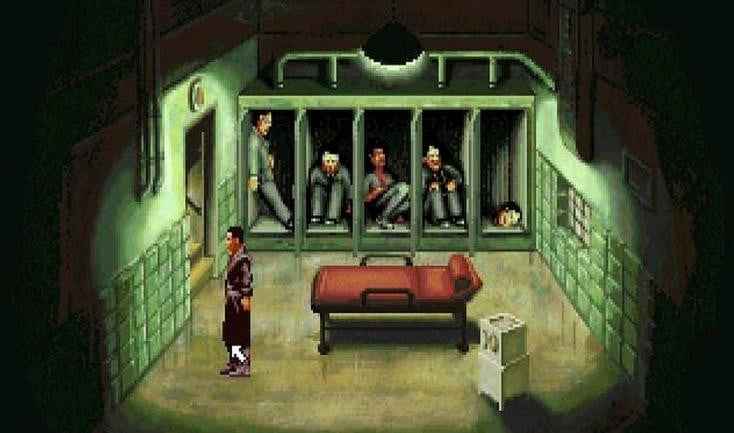 [Update] Beneath A Steel Sky 2 is currently in development and was confirmed in a Reddit AMA today with Revolution Software's, Charles Cecil. Referring to Broken Sword 6 and the second-entry in the cyberpunk adventure series, he confirmed:
"I am writing the story for the next Broken Sword game and, whilst it won't be our next title, it is likely to be the one after that."
BASS 2, then Broken Sword 6."
Original – In a live Reddit AMA, British video game designer and co-founder of Revolution Software, Charles Cecil, has revealed some interesting snippets of information.
Gamers of a certain age, may remember Beneath A Steel Sky, a cyberpunk point-and-click adventure which launched in 1994 for MS-Dos and Amiga systems. Cecil worked alongside Dave Gibbons, who designed the art for the game, and reveals that they're working together on a new game.
"I so value the working relationship that I have with Dave Gibbons – he was instrumental to the style and character design, of course, of BASS – but also worked with us on story," says Cecil. "We got together recently and decided we were going to write a new game together. We will be revealing it early next year."
Whether that game is Beneath The Sky 2 is unknown, but with the talented pair once again joining forces we can't wait to find out!
In another section of the chat, Cecil responds to a question about remasters of Broken Sword 1 And 2, two other classic games the designer worked on.
He responds:
"Thanks for the suggestion – you are not the first person. As per my reply above, we didn't properly archive the assets. That was because I absolutely KNEW in 1999 that we would never, ever, possibly need the assets ever again. So we left some master files on hard drive, I even dumped some DAT tapes. So stupid – except that it really did seem incredible that we would have the opportunity to publish at a later date on new platforms. But it would certainly be possible to up rez the assets and I would really love to be able to do that."
Whatever he's up to, we'll let you know as soon as we do! We'd love to see the Broken Sword games re-mastered, but love it even more if Beneath A Steel Sky 2 is on the cards!