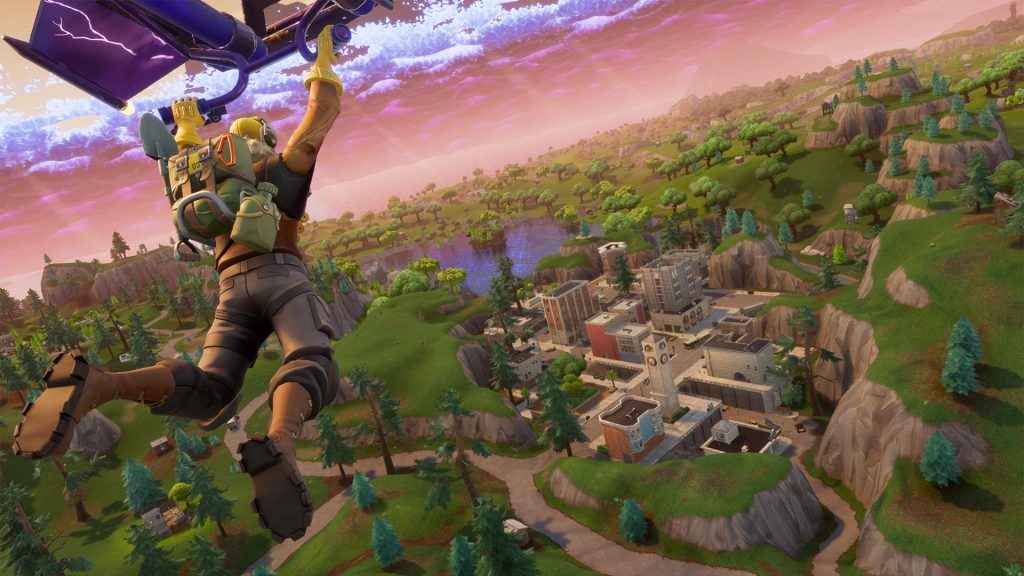 There's been a fair amount of criticism levelled at Sony over the past few months, as the company staunchly resisted calls from fans and journalists alike to support PS4 cross-play functionality in some of the industry's leading multiplayer games.
However, that all looks set to change following Sony's earlier announcement of a cross-platform Fortnite beta.
Due to commence today, the beta will allow PS4 players of Epic's all-conquering battle royale extravaganza to join their Xbox One, Nintendo Switch, PC, and mobile counterparts for the very first time.
And, while this is cause for celebration in and of itself, today's news immediately got us thinking about all games that would benefit most from cross-play, once the initial trial is complete.
We've got five particularly worthy titles in mind, at the moment. However, we will be adding new games in due course.
For now, though, we hope you enjoy our list and spend a few minutes sharing your own ideas in the comment section below.
PS4 Cross Play Games – Overwatch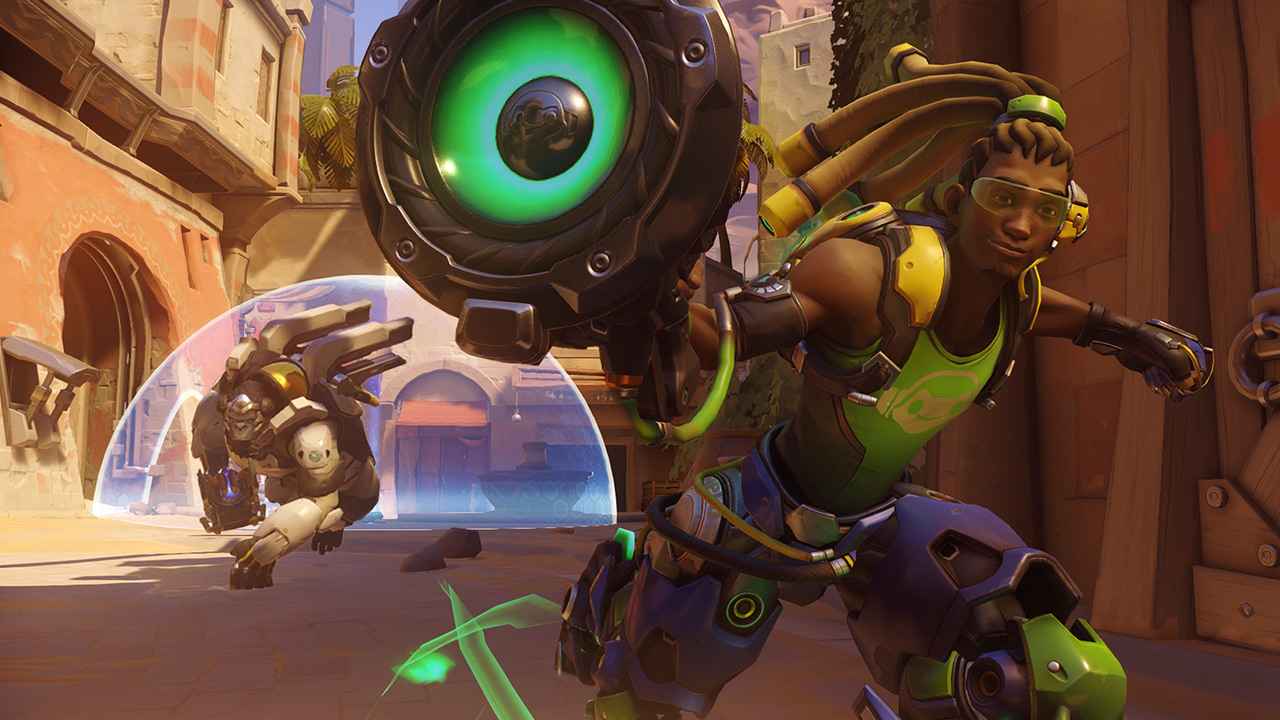 Where better to start than Overwatch?
A colourful, hero-based shooter that just keeps growing and growing, Overwatch has garnered an enviable reputation since it first released in the early summer of 2016. Thanks primarily to its cast of distinctive and likeable characters, charming visuals, moreish multiplayer game modes, and superbly-balanced mechanics.
And, with a dedicated community across all platforms champing at the bit for an opportunity to compete against rival console owners, PS4 cross-play support would no doubt be welcomed with open arms.
Indeed, the only reservations we have about a cross-play-enabled Overwatch (much as it is with every game on this list, to be honest) is that we already struggle to make a mark among our fellow PS4 players.
Add Xbox One and PC players to the mix, and we'll probably never see a single vote for best player ever again.
PS4 Cross-Play Games – Grand Theft Auto Online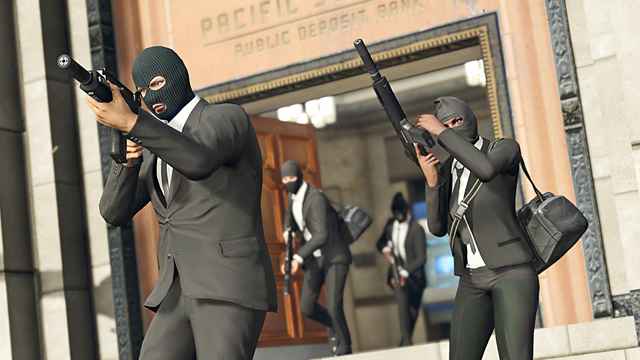 GTA Online was always going to make this list.
Apart from anything else, opening up the game to Xbox One and PC players would give those of us on PS4 potentially millions of new cohorts with which to attempt the game's highly-entertaining heists. Before shamelessly showing off our latest vanity purchases, of course.
After all, what's the point in spending all that ill-gotten money on a flashy new sports car if we can't rub it in the faces of our fellow criminals? But I digress.
From a purely thematic perspective, GTA online would be the perfect staging ground for some competitive, brand-vs-brand fun. Something along the lines of a limited-time heist, perhaps, during which PS4, Xbox One, and PC players compete against one another to accrue the most cash for their chosen platform.
Alternatively, Rockstar could simply create some sort of cross-brand, multi-person urban brawl. It'd offer a far more civilised way of settling our differences than engaging in puerile slanging matches over on Reddit.
PS4 Cross-Play Games – Monster Hunter World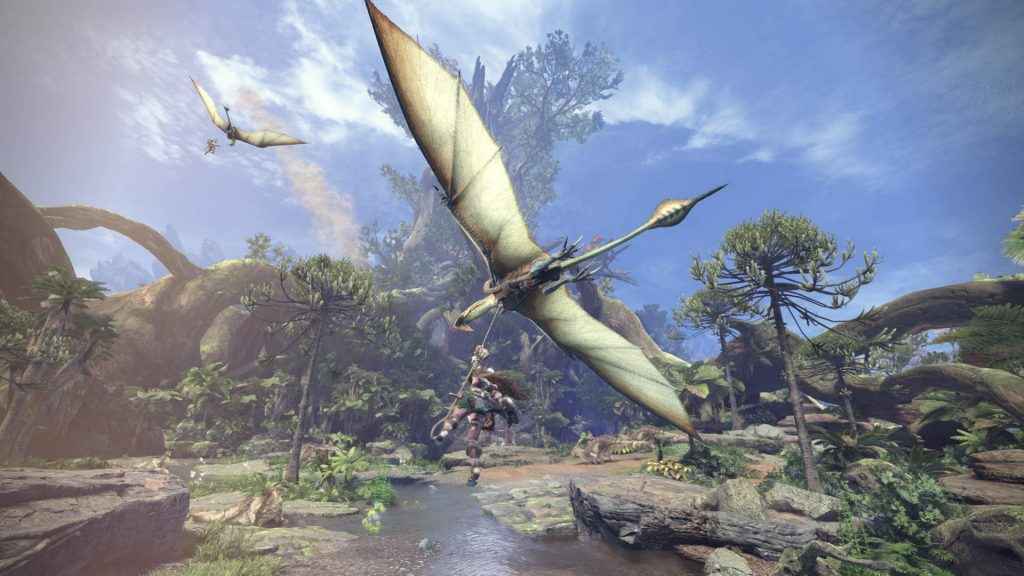 On the other side of the coin, Monster Hunter World would be a perfect candidate for fostering positive relationships between PS4 and Xbox One players (or PC players and us lowly mortals who prefer our trusty console companions to a temperamental, high-end computer).
Capcom could double down on the new-found spirit of cooperation and provide additional incentives for those who work with players on another system, for instance.
We're thinking along the lines of an exclusive set of brand-inclusive gear; a piece of chest armour, perhaps, emblazoned with an image depicting a DualShock 4, Xbox One Wireless Controller, and a mouse and keyboard dancing, hand-in-hand, round a contented Jagras singing 'I'd Like to Teach the World to Sing'.
Seriously, though. For a game with such a kind and respectful community, it would be wonderful to see every Monster Hunter World player come together in a single place, sharing their love and knowledge of the game with their fellow players, regardless of platform loyalties.
PS4 Cross-Play Games – FIFA 19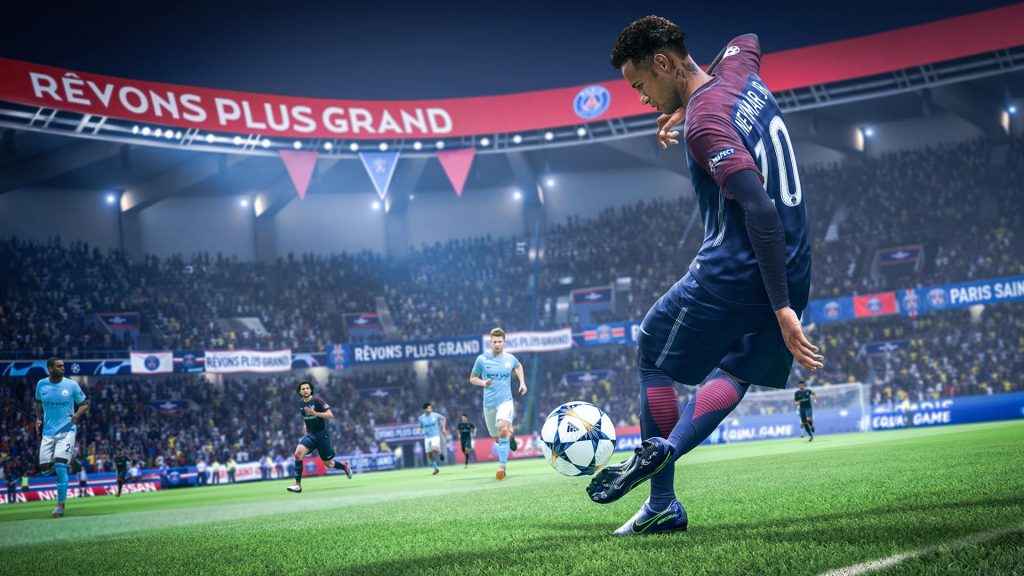 As someone who's allegiance to PlayStation puts them in the minority amongst their friendship group, FIFA 19 cross-play would provide a golden opportunity to finally decide, once and for all, who's the best at FIFA (hint: it's not me, I prefer PES).
The alternative is to head round to your friend's house and create a custom tournament on a single machine. But, as anyone over the age of 16 will know, it can prove rather tricky to pin a group of individuals down to a specific place and time for gaming, when there's college, uni, work, and family life to factor in to the equation.
And anyway, in the unlikely event you do manage to orchestrate such a tournament this side of the next millennium, there'll always be that one person who blames their defeat on the unfamiliar controller.
Cross-play would also make it easier for eSports tournament organisers and the competitors themselves, who'd no longer have to worry about console-specific rounds or two-legged matches that incorporate both major platforms.
Instead, the best players in the world could simply battle it out in a straightforward, winner-takes-all tournament.
PS4 Cross-Play Games – Red Dead Redemption 2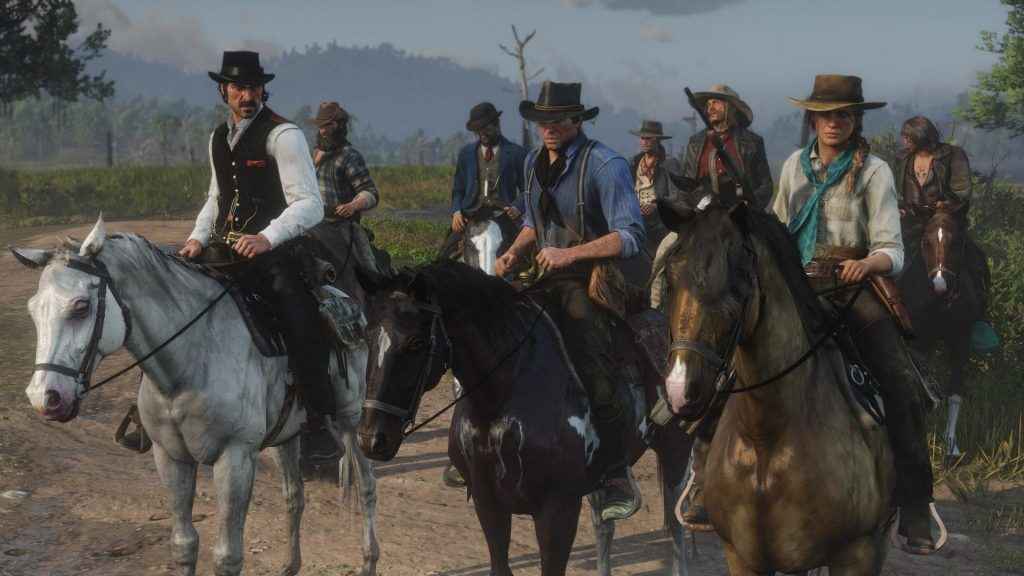 We might be getting ahead of ourselves here, since details as to the exact nature of Red Dead Redemption 2's multiplayer offering haven't been confirmed yet.
That is, beyond the fact that there will be an online beta commencing sometime in November (potentially a full month after the main game itself releases) that features narrative driven, as well as both cooperative and competitive, play.
Regardless, we can't help but get excited by the mere prospect of testing our mettle against our Xbox One counterparts in a game of poker or a good old-fashioned duel. Or even teaming up a la GTA Online to complete a wild west-style bank robbery.
Assuming we don't become addicted to hog-tying every player we happen upon within a 10-mile radius.
PS4 Cross-Play Games – Minecraft
One of the first responses to the news that Sony was testing cross-play in Fortnite came from Microsoft.
In a post published on Windows Central last month, a spokesperson reiterated the global giant's desire to see Minecraft's PS4 contingent join their counterparts on Xbox One, Nintendo Switch, and PC for some long-awaited, collaborative inter-brand fun.
"We would love to bring players on PlayStation 4 into our Minecraft ecosystem as well". Said a spokesperson.
That desire was certainly shared by us at PSU. Not to mention the millions of players who've been enjoying the sandbox building and survival game on a variety of platforms over the past seven-odd years.
Having access to the startling array of wonderfully diverse worlds currently hidden away in the Xbox One and nascent Nintendo Switch versions of the game would open up an entirely new realm of exciting possibilities and inspirations to players on PS4.
Exploring and enjoying the myriad creations of this previously separate community of builders, whilst also sharing their own lovingly crafted worlds.
Still, considering the game's unceasing popularity and almost limitless potential, it seems to us almost certain that Minecraft PS4 cross-play support is simply a matter of when, not if.
---
Just to reiterate, we'll be adding additional titles to this list over the forthcoming weeks and months, so be sure to check back every once in a while.
In the meantime, if you're interested in taking a gander at any of our other features, why not start with our list of the best PS4 exclusives? Or perhaps you'd prefer our list of the best multiplayer games the PS4 has to offer.