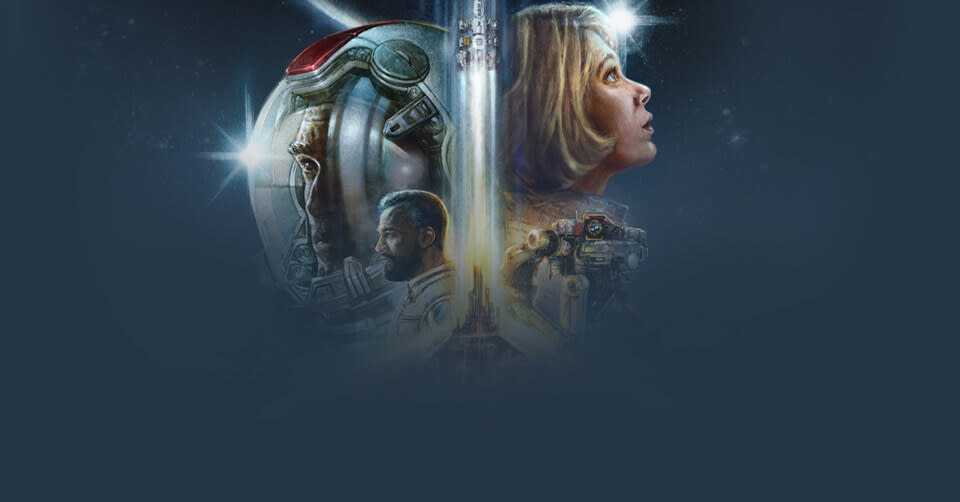 UPDATE (September 1, 2021): The situation around Starfield has cleared up, with both Aaron Greenberg and Pete Hines clarifying that neither of them meant that there's a possibility Starfield will come to PlayStation, it's not a timed exclusive, and in Greenberg's words "it's just where the game is being made."
https://twitter.com/aarongreenberg/status/1432457510464622595?s=20
Pete Hines chose to respond with a meme, saying that people hoping what he meant was Starfield coming to PlayStation were grasping at stars.
https://twitter.com/DCDeacon/status/1432422360922169346?s=20
So it once again seems clear, Starfield will not be coming to PlayStation, though what is still true is that Pete Hines could have very likely been referencing other games within Bethesda's catalogue, so while some games like Starfield will remain exclusives, that doesn't mean everything will.
Original Story Continues Below:
The announcement that Starfield would be an Xbox exclusive upset many PlayStation fans who felt their concerns about future Bethesda titles not coming to PlayStation since the Microsoft acquisition have now been made real, though Bethesda's own Pete Hines says that he would hold the brakes on that kind of thinking.
The topic came up in conversation during Gamescom where Pete Hines and Aaron Greenberg address the question directly, reports website Gamespot.
"Starfield, it was announced as a thing that's an Xbox exclusive, I don't know if I would go so far as to say you're done every playing stuff on PlayStation" he said, "but again, I don't know the answer to that right now."
While it seemed like the question of Starfield coming to PS5 or not was clear, it now seems murkier, though while Hines does mention Starfield, it is entirely possible that the rest of the quote could be related to other titles.
Even if that wasn't the case, it seems that hope should not be lost for those fans adamant to wait to play Starfield until they can do so while earning trophies instead of achievements.
Source – [Gamespot]