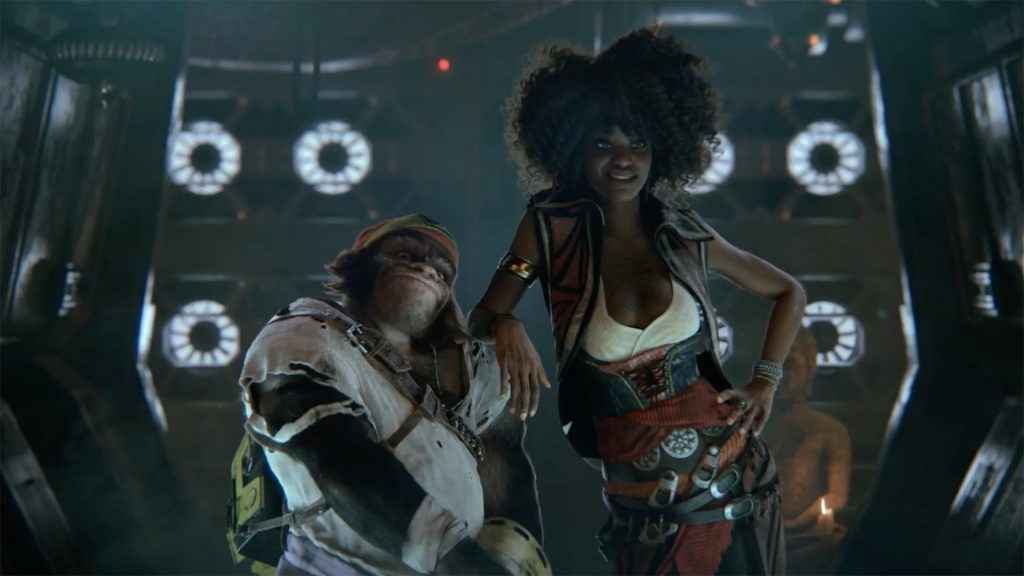 Ubisoft has just concluded its fifth Space Monkey Report for Beyond Good And Evil 2. Within the stream, they confirmed that development is indeed ramping up for the game with Ubisoft Barcelona, Ubisoft Montpellier, Ubisoft Sofia, Ubisoft Mainz, and Ubisoft Bordeaux all currently developing the game. Ubisoft Paris is set to contribute as well within the next few months.
They re-confirmed that Beyond Good & Evil 2 will be skipping E3 2019, due to the teams focusing on development. On top of that news, we got some information on the first gameplay details for the game. One of the main themes is Predetermination vs. Free Will, in short, the purpose someone says you have vs. what you want to do. This plays into the fact that every single living being in the game, including you, will be a clone artificially created by a corporation.
The gameplay will also feature resource gathering, with you hunting for Titanium, Water, and Devolite.
You can check out the VOD here:
Whilst the game is skipping E3, the show kicks off this Saturday. E3 is set to host eleven different press conferences. You can watch all of the livestreams, as well as every conference pre-show and post-show at E3 2019 on our E3 2019 Livestream page.
Struggling to keep up on the news already? Check out our full E3 Announcements and News list, containing every reveal during the week-long show across all the conferences. You can also check out a variety of rumours that are surrounding the show. If you would prefer to see the reveals as they happen, you can take use our E3 2019 live feed, which will update with the new announcements as they happen.
Beyond Good & Evil 2 is coming to PlayStation 4.
Do these details interest you? What are your thoughts on the game skipping E3? What else will appear at Ubisoft's conference?
Source – [Ubisoft Twitch]