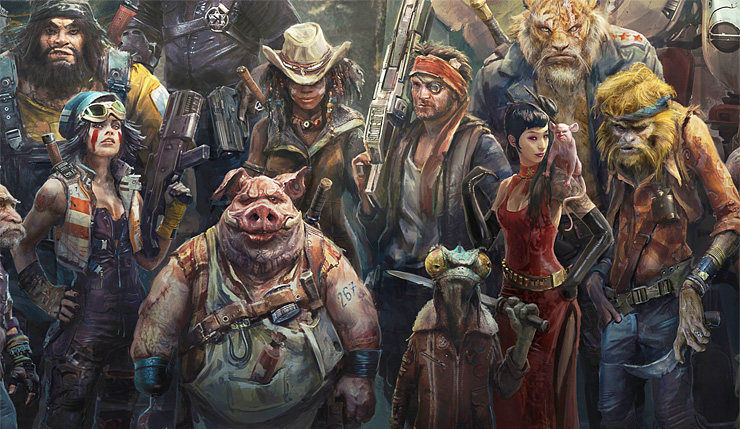 Beyond Good & Evil 2 could have a 'major impact on the video games,' according to Yves Guillemot, CEO of Ubisoft. That's if we ever see the game, since it's been in the works in some form or another for the better part of a decade now, and there's still no release date in sight.
Ubisoft Has High Hopes For Beyond Good & Evil 2
Speaking with French website Le Point, Guillemot made it clear that the French publishing giant has pretty grand expectations for the long-delayed prequel. His comments come in wake of the company moving to a set of 'ultra-modern' offices in Montpellier.
The quality of life in this region can be an asset to bring the best talent. Montpellier is a very important world studio for us, which has shown the way to innovation thanks to Rayman. Our teams are currently working on Beyond Good and Evil 2, which is likely to have a major impact on video games.
Beyond Good & Evil 2 was originally announced back in 2008 at the Ubidays event via a brief teaser trailer. However, the production languished in development hell for years after, and Ubisoft wasn't even able to confirm which platforms it would be released on at the time.
A few years later, the company confirmed that it would be released for next-generation consoles, which back then referred to the then-upcoming PS4 and Xbox One. Creator Michael Ancel later said that the game would have been 'painful' had it been released for PS3 and Xbox 360.
Fast-forward to E3 2016, and Ancel confirmed the project was still in development, and new footage of the game was shown two years later. The last we heard on the project, production was said to be ramping up after the game skipped this year's E3.
Stay tuned to PSU.com for more details on Beyond Good & Evil 2.
Source: Game Revolution