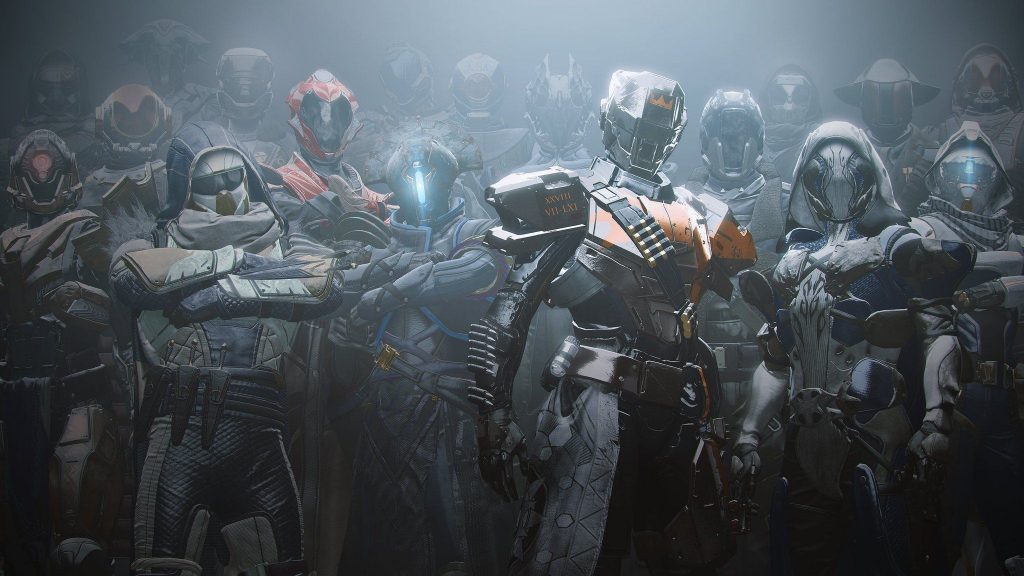 The Eververse store in Destiny has always been, well, a touchy subject. Players for a long time felt their money wasn't being respected. With no reliable way to farm Bright Dust, the in-game currency, players would only visit the store to decode Eververse engrams and buy items available that week. All of this is going to change September 17.
Armor Changes
We have all been there, wanting to run a set of Tess gear from Eververse but that set is all but useless. This was because Bungie designed Eververse gear that way. In order to tow the line between enticing players to spend money but not being played to win, Bungie intentionally put bad rolls on armor. Nevertheless, that is in the past.
All new legendary gear will have a Universal Ornament option. This will allow you to change the look of any piece of legendary gear you get the traditional way to look like any Eververse set you have already acquired. Not only is this retroactive, but this will allow you to almost craft the piece of gear you want by farming and equipping modes with the upcoming update while also picking how it looks.
Shaking off the dust
Along with the new armor system, Bungie has also revealed a change coming to the Bright Dust system. In prior seasons the only way to obtain Bright Dust was by dismantling items received from Tess, by doing Eververse bounties, or by getting lucky and receiving packages of dust from engrams by chance. This will change in September.
Getting Bright Dust will be simpler and easier then it was before. Every Vanguard, Crucible, and Gambit bounty will now reward Bright Dust, this will give players a clear path towards earning Bright Dust at a more reliable rate. In tandem with that, previously owned items will no longer cost Bright Dust when you pull them from your collections.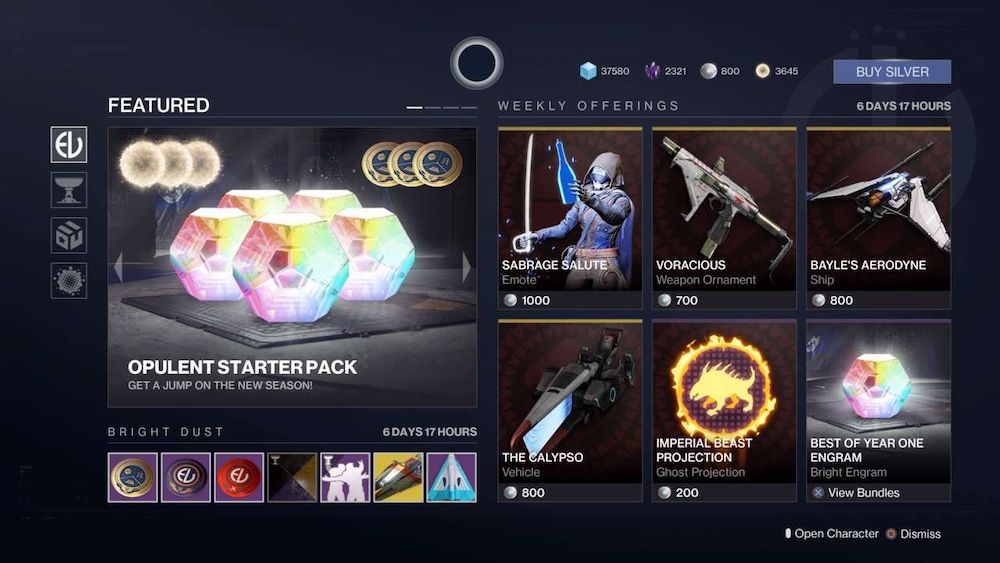 Eververse items will also no longer dismantle into Bright Dust. Instead, dismantled gear will turn into glimmer and Legendary Shards. This is to help streamline the way you buy items in the Eververse Store. Bright Dust will only be for new items. This means that glimmer and shards will be used to pull items from your collections.
From Now Until Shadowkeep
Director Luke Smith goes into what to do with your current Eververse gear. Don't use it? Shard it. With the changes coming in September, the new gear will automatically be applied to any gear. So by dismantling it now, you can stockpile Bright Dust before it changes to glimmer and shards in September.
Destiny is hitting the ground running, what with the Eververse changes as well as the huge news from the reveal of Shadowkeep. Every decision they have made so far has been for the betterment of the players and the game. And I cannot commend them enough for it.
As always, for any news or opinions regarding Destiny, keep your eyes up to PSU, Guardian.