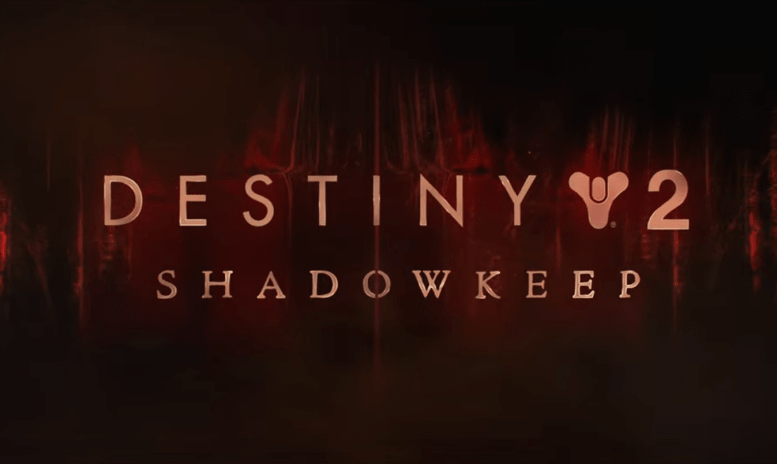 Update:
Bungie has officially confirmed details on Destiny 2 Shadowkeep and revealed a trailer for the expansion.
Bungie outlined its plans for Destiny going forward, which is broken down into three core goals: Being an awesome action-MMO offering a single-evolving world, and being able to play the game anywhere. Obviously, the latter comes on the back of the recent Google Stadia press event, with Destiny 2 coming to the streaming platform.
Be sure to check out details on Destiny 2 New Light, which sees the shared-world shooter entering a new free-to-play model.
Changing the way armor mods and perks work. Armor 2.0 allows you to take the mods you've unlocked and apply them to any piece of armour, while Guardians now boast new Finishing Moves to use against weakened enemies. The Titan, for example, unleashes a massive knockout punch.
Bungie wants you to feel like you are in the endgame from the moment you step on a planet. The new Raid will take place on the Black Garden, which was a top favourite among the development team. Destiny 2 New Light is the new entry point for the franchise, and starts off players in the same place as the original game — the Cosmo Drone.
So, what about Eris? Is she evil? In short, no. She's been gone a long time, and is now back to lead you into the next threat that targets humanity. Eris uses the power of darkness, yes, but it's done so that she can protect us, having previously warned Guardians about Crota and Oryx.
As for the Moon, it's twice as big as it was in the first Destiny, and the Fallen have now set up shop there, too. Bungie said that characters we're familiar with will also appear, with new stories to tell, although wouldn't elaborate any further. As to why it's decided on this particular story with Shadowkeep, the Moon is a fan-favourite at Bungie, so it was an obvious choice to return there.
"The Moon has some great stories," the team said during a Q&A on the Destiny 2 livestream.
Original story:
The Microsoft Store has leaked the Destiny 2 Shadowkeep release date ahead of Bungie's stream later today, revealing the shared-world shooter's next expansion will launch on PS4 and Xbox One on September 17. Perhaps most surprising is the fact you won't need to own any previous Destiny 2 expansion to play Shadowkeep, which looks set to add a wealth of new content to the Engram-farming sequel.
Destiny 2 Shadowkeep Details Revealed
Destiny 2 Shadowkeep will see the return of the Moon location, and with it, the mysterious Eris Morn. Typical for a new Destiny 2 expansion, the DLC will include a new questline and missions to tackle, a new location, additional weapons and gear, plus a fresh Raid to have a crack at.
New nightmares have emerged from the shadows of our Moon. Called forth by haunting visions, Eris Morn has returned. Join her to slay these nightmares before they reach out beyond the Moon to cast humanity back into an age of darkness.
Bungie is also offering a Digital Deluxe version of Shadowkeep, which includes new Seasonal activities via Four Season Passes, plus exclusive Eris Morn themed items including an Exotic Emote, Exotic Ghost Shell, and Emblem.
Bungie's Destiny 2 livestream will take place at 6.00pm BST today, so expect more details to drop then. Shadowkeep will be the fourth expansion for the game, following Curse of Osiris, Warmind, and last year's Forsaken.
Season of Opulence has just kicked off for Destiny 2 players, bringing along a new Raid (Crown of Sorrow) weapons, gear, and other distractions for Guardians to tuck into.
Destiny 2 launched on PS4 and Xbox One in September 2017, with a PC version following a month later. Bungie split from Activision earlier this year, and now has full control over the Destiny IP. Read our review of Destiny 2 here.
Destiny 3 is rumoured to show up in 2020, although nothing official has been said at this point.
Source: Twitter