Treyarch might just have confirmed the initial Call of Duty: Black Ops 4 map list ahead of the game's launch next week.
There's been no official announcement as of yet. However, a report published on CharlieINTEL.com (a site that specialises in Call of Duty news) a few hours ago claiming there will be a total of fourteen maps on launch day – with a free, remastered version of Nuketown arriving a little while later in November – was, rather tellingly, subsequently liked by developer Treyarch over on Twitter.
Leading some to conclude that this provides tacit confirmation of the day one map list as recorded on CharlieINTEL.
Black Ops 4 Map List Features a Mixture of the Old and the New
Assuming that is the case, the fourteen maps available on day one represent a decent mixture of new, specially designed levels that suit the ebb and flow of Black Ops 4's reconfigured mechanics, and remastered versions of tried and tested arenas from Call of Duty's illustrious past.
Comprised of Arsenal, Contraband, Frequency, Gridlock, Hacienda, Icebreaker, Militia, Morocco, Payload, and Seaside, the former category takes players across the globe. As they fight to the death everywhere from remote islands off the coast of South America to top-secret facilities in the frigid, mountainous terrain of northern Europe.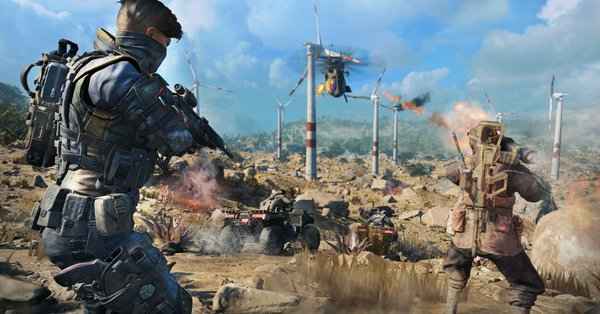 The remastered contingent, on the other hand, features:
Firing Range – A combat exercise set within the confines of a military base located on Guantanamo Bay
Jungle – In which cold war forces collide within the sweltering depths of the Vietnamese jungle
Slums – Urban warfare set against the backdrop a rundown Panamanian neighbourhood
And Summit – A desperate fight for survival amidst a Cold War surveillance outpost set high atop the precipitous Ural Mountains
Call of Duty: Black Ops 4 releases exactly a week today (the 12th October) on PS4, Xbox One, and PC.
Source: CharlieINTEL via Treyarch Studios Twitter