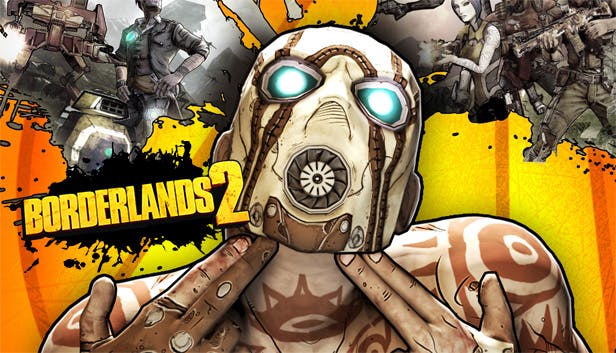 Update 06/06 12:50 – An image for this DLC has appeared online via Steam. The image has now been taken down; however, those who saw it claim that the DLC will be free. Hopefully, we will get an official announcement for Borderlands 2: Commander Lilith & The Fight For Sanctuary soon.
Original Story 30/05 – Gearbox Software is planning on releasing new Borderlands 2 DLC to plug the gap between the sequel and the highly anticipated Borderlands 3, according to a new report. Apparently, the new DLC will be titled Commander Lilith and the Fight for Sanctuary, and will be released soon; the same week as E3, to be precise.
Borderlands 2 DLC To Prepare Gamers For Borderlands 3 Release
The upcoming Borderlands 2 DLC is expected to hit the PlayStation 4, PC, and Xbox One versions of the loot-shooter, although right now it's not known if it'll also be made available for the PS3 and PSVR editions of the game. Regardless, we won't have to wait long to find out, as E3 is only a couple of weeks away now. Presumably we'll also get more details about Borderlands 3 at the event, too.
For those not up on their Borderlands lore, Lilith featured as a playable character during the first game, and has popped up as a guest character ever since. We know she's coming back in Borderlands 3, and it seems she's busy recruiting Crimson Raiders to help her investigation of the Children of the Vault cult. From the sound of things, the rumoured DLC may shed more light on the Children of the Vault, but we won't know for certain until Gearbox lifts the veil on the expansion at E3.
Borderlands 2 was originally released back in 2012 for PS3, PC, and Xbox 360, and was ported to the PS Vita two years later. The game was then bundled for current-generation systems as part of the Borderlands: The Handsome Collection a few years back, and received a PSVR edition in December 2018.
The sequel was a massive success, flogging over 13 million copies worldwide since its launch and receiving critical acclaim to boot. Borderlands 3 meanwhile is scheduled to hit PS4, PC, and Xbox One on September 13.
Source: PSLS