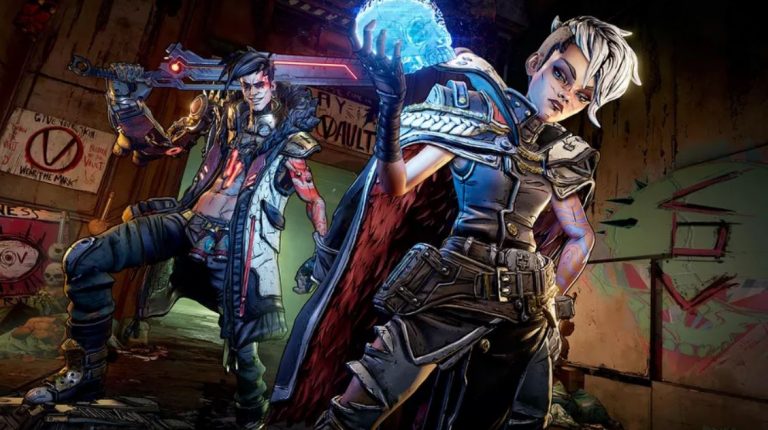 2K has unleashed the Borderlands 3 1.06 update patch notes for you to feast your eyes on, and it's a pretty small patch that irons out some lingering bugs and prepares to close out the Halloween-themed Bloody Harvest event. Check out the latest Borderlands 3 update PS4.
Borderlands 3 1.06 Update Patch Notes
BUG FIXES
Addressed a reported concern that players would experience their screen shaking while in a party when one player used Bear Fist
Addressed a reported concern with duplicated audio when Maya turns on the music in "Beneath the Meridian" when playing in a party
Addressed a reported concern where players couldn't hear Aurelia's Holographic Doorbell answer the door
Addressed a reported concern where some players were missing the waypoint when quitting out of the map or performing a save and load during the "Bad Reception" side mission
Addressed a reported concern that the portal in Destroyer's Rift disappears after completing the mission "Divine Retribution"
Addressed a reported concern that the Eridian structures were not resetting after player death during the Tyreen boss fight
BLOODY HARVEST
The Spooky Season is starting to fade from Borderlands 3! Starting with this hotfix, you'll start seeing less Haunted enemies until the event ends on December 5!
Lowered the chance to see Haunted enemies outside of Heck.
Borderlands is out now for PS4, PC, and Xbox One. While the game has only been confirmed for current-generation formats, Gearbox has revealed that it has considered bringing it to the PS5 and Xbox Scarlett.
The Borderlands series launched back in 2009 with the much-loved original for PS3 and Xbox 360, and was recently remastered for current-generation consoles. Borderlands 2 followed in 2012, and has since been ported to the PS Vita and PS4, the latter as part of the Borderlands: The Handsome Collection, which also includes Borderlands: The Pre-Sequel.
The Borderlands franchise remains one of 2K's most profitable IPs, having sold over 45 million copies worldwide as of August 2019.
Read our review of Borderlands 3 here to see if the game was worth the wait.