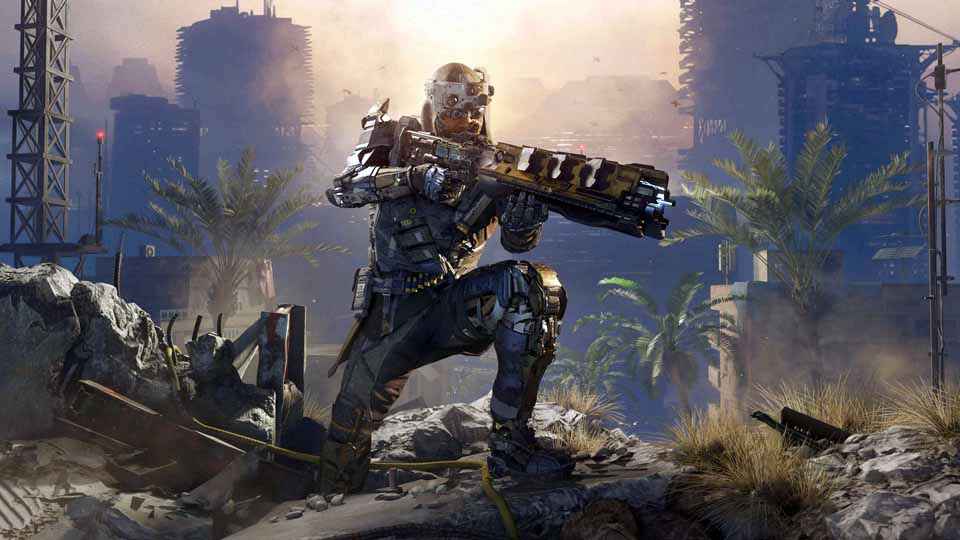 Stemming from Kotaku, there's rumors going around that Call of Duty Blacks Ops 4 multiplayer will be taking precedence over a single-player campaign. The website reports that there will no single-player mode at all in the new CoD game.
There's also rumors from both Kotaku and Call of Duty news website Charlie Intel that a Black Ops 4 Battle Royale mode will also be included.
Apparently, the game's single-player has been scrapped because the developer, Raven Software, simply doesn't have the time to do it justice before the Black Ops 4 October release. Jumping on the back of the success of games like PUBG and Fortnite, it will be no surprise to see Battle Royale hitting a Call of Duty game.
The game mode typically tasks a large group of players with being the last-man standing. It involves starting off with minimal supplies and searching for weapons and scavenging the environment for supplies while the game map slowly shrinks.
Activision briefly mentioned the possibility of Battle Royale mode in future Call of Duty games earlier this year. During a financial call, the publisher said that it was aware of the mode's popularity. However, it didn't expand on whether it would be a future inclusion in its games.
Until the big reveal of Call of Duty Black Ops 4, we won't know for sure, but with a few credible sources now confidently stating that it's multiplayer only with a focus on Battle Royale, it's looking likely.
Activision plans to reveal the new Call of Duty for 2018 at a community event in Los Angeles on May 17, 2018. We'll also get more details on the shooter at E3 2018.
Sources: Kotaku, Charlie Intel