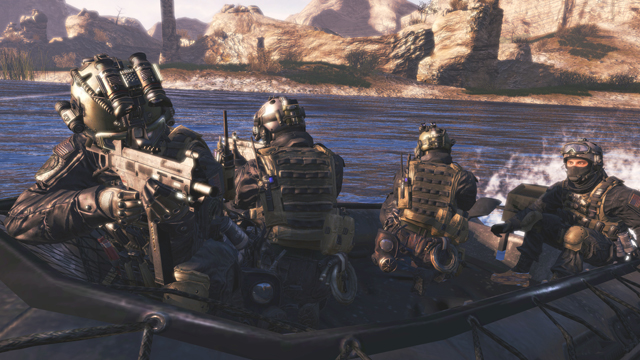 A listing for a remastered version of the Call of Duty: Modern Warfare 2 campaign has been spotted on the Pan European Game Information board (PEGI) website.
The listing, which was evidently removed at some point over the last 24 hours, was picked up by Gematsu, among other publications.
Will the Call of Duty: Modern Warfare 2 Campaign Remaster be a Standalone Experience or Bonus Content?
Assuming this is a genuine listing and therefore indicates that a remastered version of Modern Warfare 2's excellent single player campaign will be releasing at some point in the not too distant future, there's one key question that needs answering: will it be released as a standalone game or, like Modern Warfare Remastered before it, will it be used as a marketing ploy to help support the next Call of Duty game?
Given that fans were less than pleased with Modern Warfare Remastered's original distribution model, i.e. as bonus content exclusive to the Call of Duty: Infinite Warfare Legacy Edition, we can only hope that Activision has learned from the mistakes of the past and will make the remastered version of the Modern Warfare 2 campaign available as a standalone purchase from the get go (ideally, with the multiplayer portions of the game included).
However, if the next mainline Call of Duty game is met with the same level of indifference as Infinite Warfare was initially, Activision might once again decide to use the remastered version of one of its most popular titles as bait.
Drawing back in those that, though fans of the original, have moved on to other series in the years since. Thus giving its latest game a quick, albeit slightly misleading, boost in sales.
Guess we'll just have to wait and see how this one pans out.
Source: Gematsu