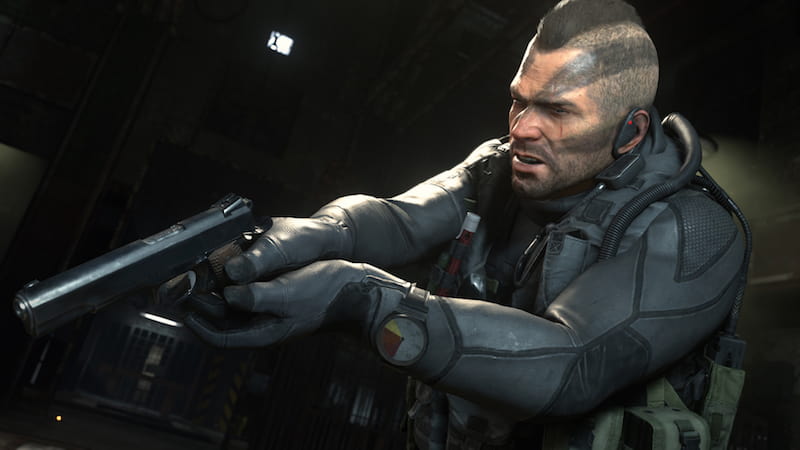 You've got to wonder – who among us actually wanted only the single-player campaign from Call of Duty: Modern Warfare 2 to be remastered and then subsequently released for a chunk of change? It doesn't make a whole lot of sense from a consumer point of view really, not least because arguably the lightning rod of Modern Warfare 2's appeal has always been its stellar, and some might say timeless, suite of online multiplayer modes.
Instead, with Call of Duty: Modern Warfare 2 Campaign Remastered (try saying that over and over with a doughnut in your mouth), we get only that – an extraordinarily streamlined package that only includes shinier version of the by the numbers single-player campaign we played more than a decade ago.
Call of Duty: Modern Warfare 2 Campaign Remastered PS4 Review
A Classic Last-Gen Call of Duty Campaign Given A Current-Gen Coat Of Paint But Little Else
Absent its stellar multiplayer component, the justification for re-releasing just the Modern Warfare 2 campaign seems a little thin given the fact that it was arguably something of an appetizer for the online multiplayer for so many folks. Sure, you could argue that a whole new generation of gamers should be able to experience it, but ultimately, the series has marched on in terms of the epic sweep and bombast that has been employed in its single-player campaigns to the point that this all feels largely superfluous.
Related Content – Call Of Duty Modern Warfare 2 Multiplayer Remaster Is Not On The Cards
Certainly, the infamous 'No Russian' level retains some of its blunt force trauma but again, when you move past such obviously controversial scenarios, Modern Warfare 2's single player campaign cannot help but feel decidedly ho-hum for large stretches in 2020.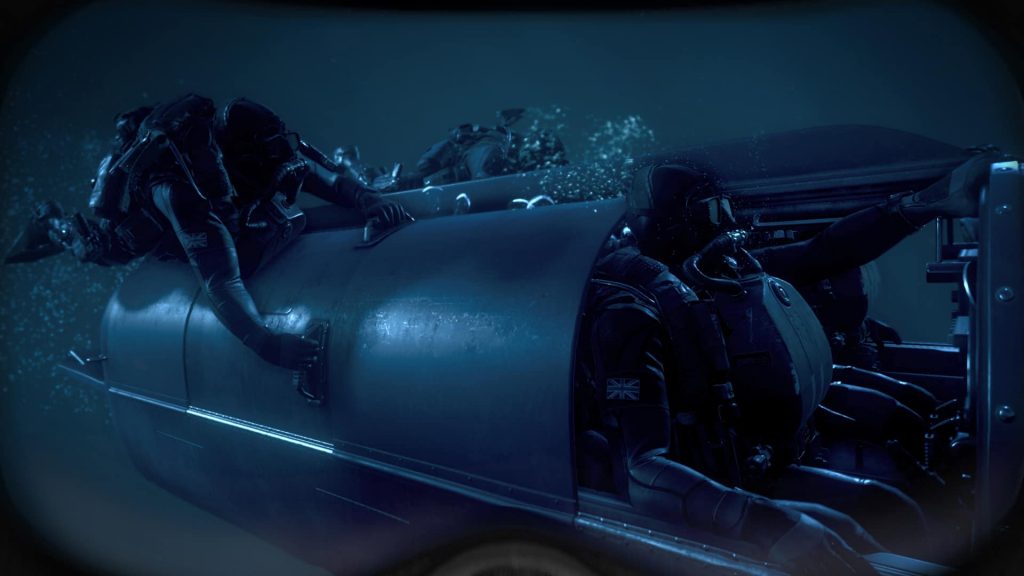 That's not to say that there aren't highlights interspersed here and there in the six hour campaign. From a tense raid on a secret base in the snow-blotted Tian Shan mountains to a furious chase through the seething heat of Brazilian favelas and a mostly thrilling fight through a decimated White House, the sheer world-trotting scope and variety of the Modern Warfare 2 campaign has always impressed to a degree.
Related Content – Call Of Duty Modern Warfare 2 Campaign Remastered Blocked From Release In Russia
Functionally speaking, Call of Duty: Modern Warfare 2 Campaign Remastered plays out similarly to just about every campaign the series has played host to. Where the game isn't forcing you to take place in some scripted vehicle chase or escape sequence, you'll be edging forward through the game world, taking pot-shots at miraculously respawning baddies in the hope that if you push forward far enough, your seemingly invincible NPC allies will catch up and trigger the next the part of the level. Again, bereft of its roundly compelling online multiplayer offering, Call of Duty Modern Warfare 2 Campaign Remastered just feels tired.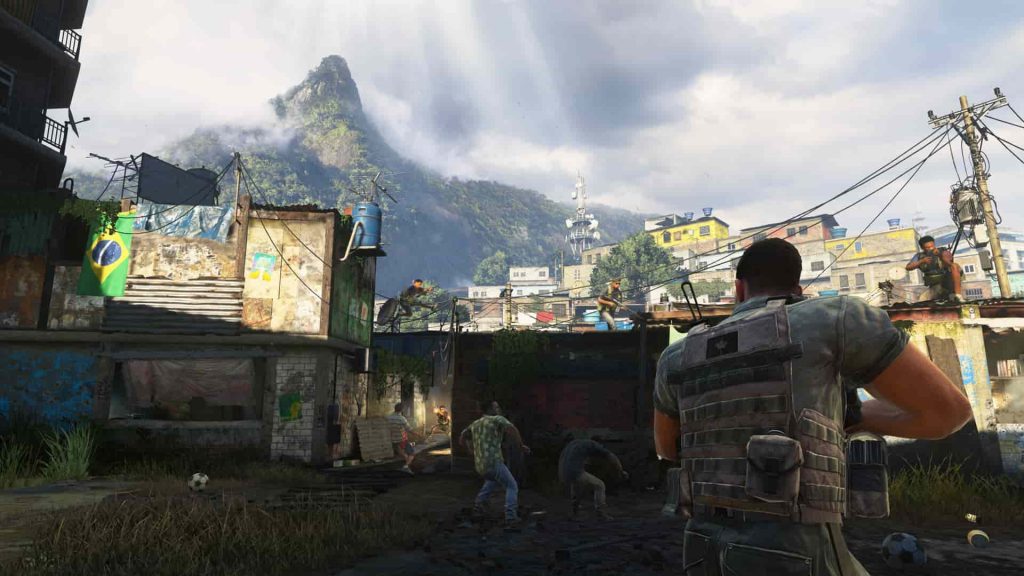 When we come to the remastered part of the game's moniker however, it's good to see that a fair amount of polish has indeed been lavished upon the title. Boasting much higher resolution, improved levels of texture detail, a stubbornly smooth frame rate and a surprisingly effective HDR implementation, this is easily the best Call of Duty: Modern Warfare 2 has ever looked.
Despite such improvements though, there are some downsides to this release from a technical perspective. For a start, while the new improvements are certainly welcome, there is a fair amount of aliasing visible on edges – most notably in the game's introductory tutorial where a shimmering effect appears on the fence that surrounds the fire base. It's a small issue sure enough, but it still stands out nonetheless.
Related Content – Call Of Duty Modern Warfare 3 Remastered Is Reportedly In The Works
Elsewhere, while the level of polish applied throughout is commendable for the most part, there is only so much you can really do with visual assets that are over a decade old and nowhere is this more obvious than in the character models. Quite simply, the level of facial detail aren't on par with what you would expect to see from a contemporary shooter on PlayStation 4, while the decidedly lower quality animations that have been left in also serve to betray the dated PS3 origins of the title.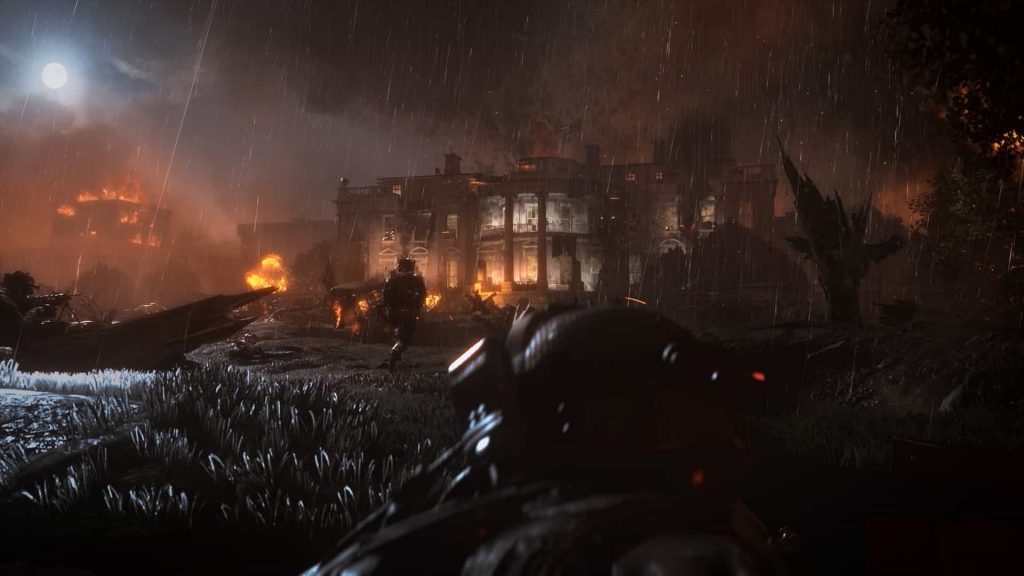 Beyond the actual six hour campaign itself, a museum mode which lets you view elements of past missions once you've completed the game and new trophies, there really aren't a great number of reasons to revisit Call o Duty Modern Warfare 2 Campaign Remastered once you've beaten it. That said, if you really do miss the campaign from Call of Duty: Modern Warfare 2 (and you haven't busted out your faithful PS3 to play it recently) then I'm sure you'll get a kick out of what has been wrought here, so feel free to add a point or two to the score below as you see fit.
If anything though, Call of Duty Modern Warfare 2 Campaign Remastered is a sobering reminder of how the series campaigns have come along since from a spectacle standpoint and equally, its largely 'no frills' nature serves to highlight the missing multiplayer component which is the main reason most of us wanted to revisit Modern Warfare 2 in the first place anyway.
Call of Duty Modern Warfare 2 Campaign Remastered is out now on PS4 and will be a platform exclusive for 30 days.
Review code independently obtained by reviewer.