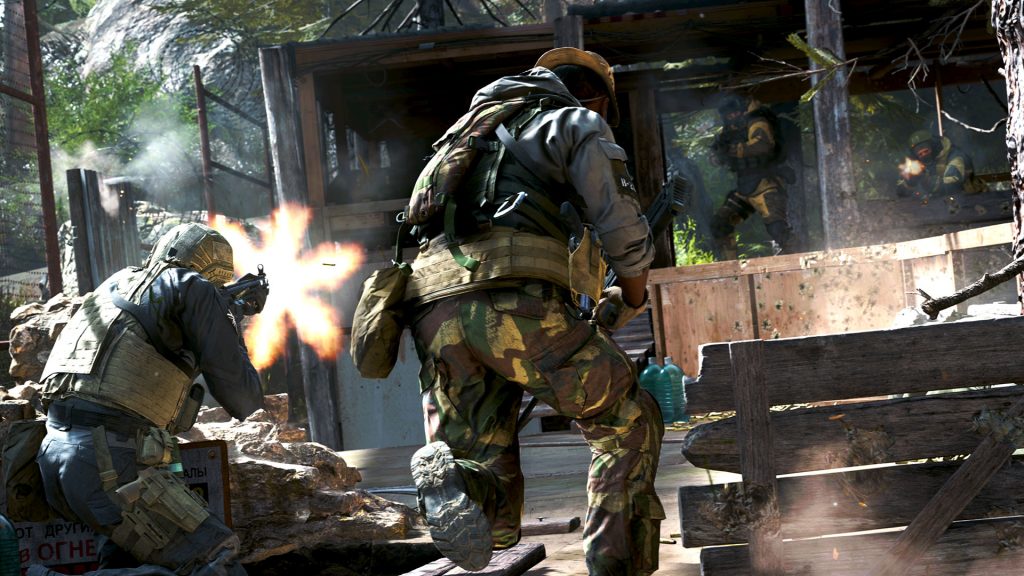 Call of Duty Modern Warfare Gunfight mode has been unveiled by Activision and Infinity Ward overnight, which takes the form of more intimate two-on-two battles as opposed to the large-scale multiplayer rucks the franchise has become known for. Gunfight is just a small part of the multiplayer package, though, with a full reveal for the online portion of the game coming early next month.
Call Of Duty Modern Warfare Gunfight Detailed
The Gunfight mode will feature custom maps, with Infinity Ward revealing three so far in the shape of King, Pine, and Stack. As mentioned, the battles in this mode are more tailored towards proximity encounters, and weapon loadouts are the same for all players, and switch up every two rounds.
It's six rounds to bag a win, although with a 40 second time limit things are bound to come down to the wire. As such, if there's no winner after the timer stops, then a flag will be dropped on the map. Each team then has 10 seconds to grab the flag, which takes three seconds to nab.
However, if again there's no winner at this point, the team with the most remaining health will be crowned the victor.
The multiplayer director at Infinity Ward revealed how Gunfight was born out of weapon testing:
When we stripped the game down [to] test each weapon, everyone would check each weapon for balancing, and the game mode was born out of that.
Call of Duty Modern Warfare is scheduled for release on October 25 for PlayStation 4, PC, and Xbox One. The game is a full reboot of the popular Call of Duty sub-series, and features cross-play for the first time in the franchise's history.
In related news, pre-ordering Modern Warfare will give you access to the classic version of Captain Price in Black Ops 4's Blackout mode.
Source: Activision Blog