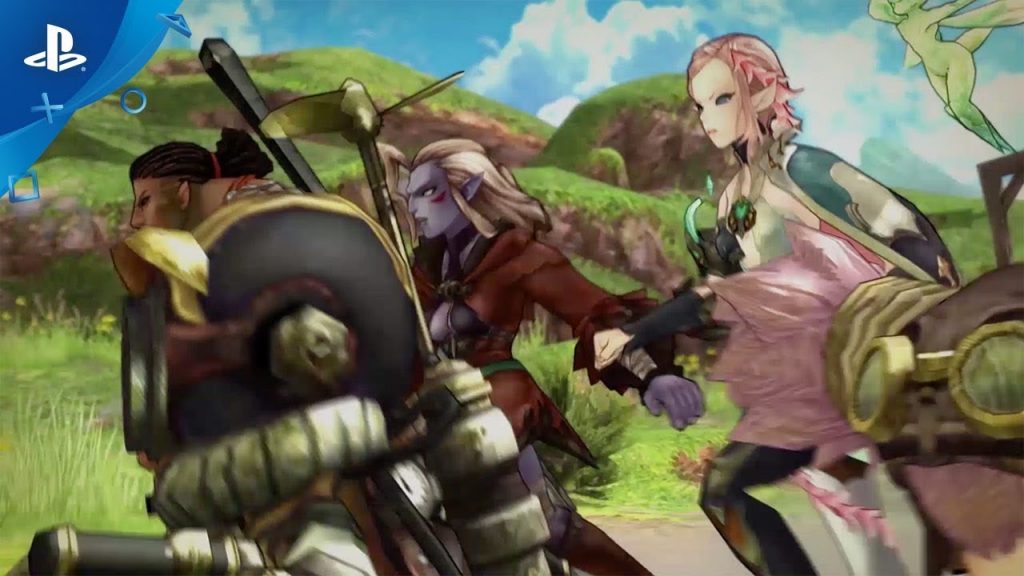 Aiming's Caravan Stories is available to snap up for PlayStation 4 in North America today, bringing the game to Sony's current-generation console following a successful Japanese launch that has seen more than two million players dip into the MMORPG. The game is free-to-play and features Japanese audio and English text.
Caravan Stories Out Now On PS4
Caravan Stories takes place on Lyarr, which has been attacked by a malevolent force that spews forth from the Enigma, a mysterious dark portal that threatens the land. Players must confront this evil by building a party and forming bonds with over one hundred heroes and monsters.
The game features a dynamic and unpredictable world complemented by a day-night cycle and stunning watercolour-brushed visuals. In order to vanquish the evil that the Enigma throws your way, players muse make the most of the titular Carava; a flying fortress that is fully customisable and is used for managing battles, crafting, generating resources, and more to give you the edge over your foes.
Caravan Stories offers a diverse world to explore too, with snow-capped mountains and fantastical cities ripe for exploration. You can also team up with other adventurers throughout your journey, allowing you to tackle 'unforgettable open-world raids' and combine your battle prowess.
Aiming Inc.'s PS4 game director, Masahiko Takeuchi, commented:
Caravan Stories gives players countless ways to write a story all their own. With so many possible parties to form and ways to customize the adventure, the story of Iyarr is told by our players. PS4 players in North America will shape this world for years to come, and we look forward to weaving a new tale with them.
Here's the official press blurb on Caravan Stories:
Stand together as one of the many races of Iyarr to resist the dark forces pouring from the mysterious Enigma. Travel vast lands of beauty and intrigue, building a party from over 300 recruitable characters and monsters. Outfit a flying fortress, the caravan, to face down epic open-world raids with other players. In a world of countless stories, prepare to write your own.