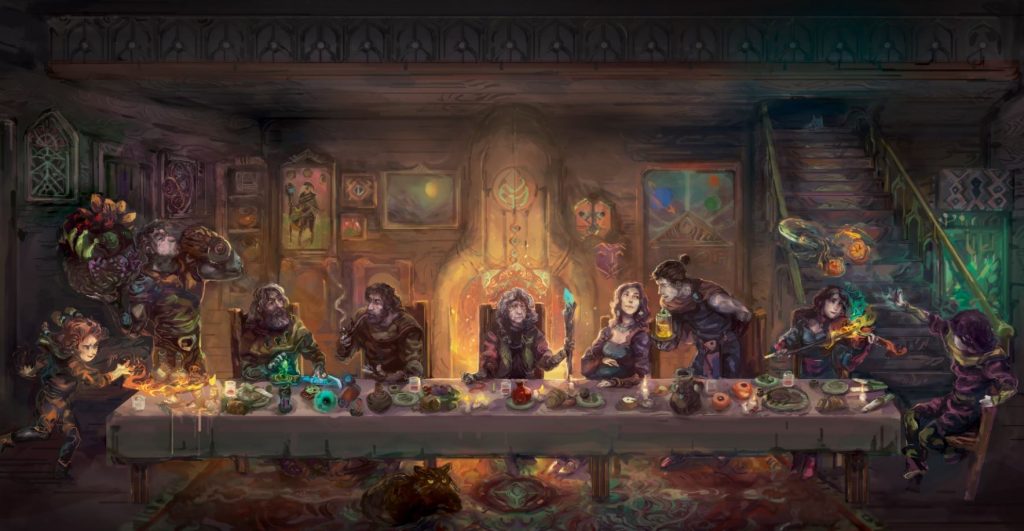 The Children of Morta Release Date has been confirmed by publisher 11 Bit Studios. The game is set to launch on October 15, 2019.
Dead Mage, the developers of the game and 11 Bit Studios also revealed a brand new trailer for the upcoming action-adventure. The new trailer focuses on the Children of Morta's narrative and the world and is appropriately named the 'It Runs In The Family' trailer.
A press release released today reveals some more details on the premise of the title:
Corruption has spread, morphing the once peaceful Mount Morta into a violent and monster-infested nightmare. Will you be able to sacrifice everything to save the ones you care for? Children of Morta is a story-driven action RPG about a valiant family standing together while the world around them is devoured in darkness. Lead the Bergsons, with all their flaws and virtues, and experience what it means to be in a family of heroes.
The game will focus on themes close to our daily lives. It is a game that focuses on the emotions we all know and value. Our love and hope, longing and uncertainty, loss and the sacrifices we are willing to make to save the ones we care the most for.
You can watch the new 'It Runs In The Family' trailer below:
The game has long been in development, but it is nice to see a Children of Morta release date confirmed officially. Earlier this year, our own John-Paul Jones took a deep dive into the game is his Looking Forward feature. His article will give a good primer before you enter the world of Children of Morta in October.
Children of Morta releases for PS4, Xbox One, and Nintendo Switch on October 15, 2019.
What are your thoughts on Children of Morta? Will you be picking the game up in October? Did you like the 'It Runs In The Family' Trailer?