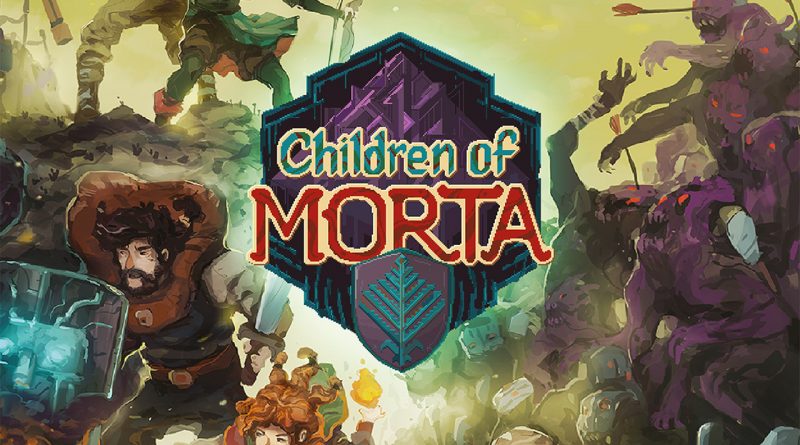 Though the next-generation of consoles isn't very far away with PS5 lurking over the horizon, there are still plenty of PS4 games to be excited about, so every week we'll be doing a feature on a game that we're looking forward to here at PSU. Chiefly, these games will tend to be upcoming titles that haven't been given a lot of press, and as such, we quickly go about breaking down what the game is about and what we're looking forward to about it. This week, we'll be taking a look at Children of Morta from developer Dead Mage and publisher 11-Bit Studios.
Children of Morta – What is it about?
Children of Morta stakes its claim as an action RPG that is not only generously decked out with luscious retro audiovisual presentation, but also one that has an ace up its sleeve that no other game of this ilk have – family.
As a family of adventurers whom have guarded the titular Mount Morta for generations, players take control of the latest incarnation of the Bergson family as they attempt to fend off the Corruption; an eternally encroaching force of evil that is taking over the world.
Children of Morta – What do we like about it?
On its face, Children of Morta might look like another top-down, pixel-art effort but it's animation, enabled by the great many frames of animation that have been stuffed into every sprite, that helps to separate it from its genre brethren. Simply put, in motion, Children of Morta is nothing less than a buttery smooth spectacle.
Another aspect of Children of Morta that we like is how it employs procedural generation for its numerous levels and areas. Sure, procedurally generated content is nothing new, but the manner in which it is handled here is somewhat unique in that the Corruption warps whichever it touches, massively altering previous areas that you've been too with new monsters, areas to explore and loot to find.
Arguably though, the biggest thing that we like about Children of Morta is its embrace of family and how that directly affects the gameplay. Each member of the family for example has talents inherited from their forebears, which in turn makes them suited towards a particular playstyle – some prefer to attack with knives and bows at distance, whereas other family members will prefer to get in close with massive weapons and a smashmouth style.
More than that, each member of the Bergson family is very much their own person too; often reacting in a dysfunctional way to other members of the family as they attempt to keep calm in the face of the encroaching Corruption. We simply cannot wait to play Children of Morta.
When does Children of Morta release on PS4?
As of right now, the Children of Morta PS4 release date is simply set as September 2019. Naturally, stay tuned to PlayStation Universe because as we approach that release date, we'll have a surer idea of exactly the day on which Children of Morta will land.
In case you've missed previous installments of Looking Forward, here are some of the other games that we think you folks should have on your radar: