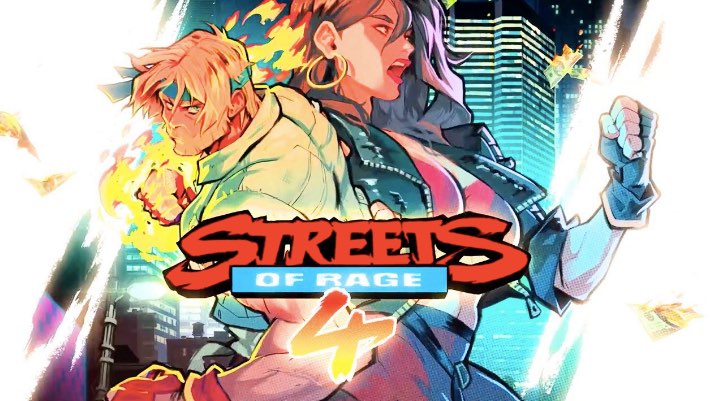 Though the next-generation of consoles isn't very far away with PS5 lurking over the horizon, there are still plenty of PS4 games to be excited about, so every week we'll be doing a feature on a game that we're looking forward to here at PSU. Chiefly, these games will tend to be upcoming titles that haven't been given a lot of press, and as such, we quickly go about breaking down what the game is about and what we're looking forward to about it. This week, we'll be taking a look at Streets of Rage 4 from developer Guard Crush Games and publisher DotEmu.
Streets of Rage 4 – What is it about?
The fourth entry in Sega's legendary side-scrolling fighting series, Streets of Rage 4 is the sequel that many people thought they would never see – Streets of Rage 3 released on the Sega Genesis 25(!) years ago on the Sega Genesis, for reference. Though details on the story is light (Streets of Rage 4 takes place a decade after the events of the previous game – and that's basically all we know right now), you don't need to know what the premise is in order to be excited about what Streets of Rage 4 will bring to the table.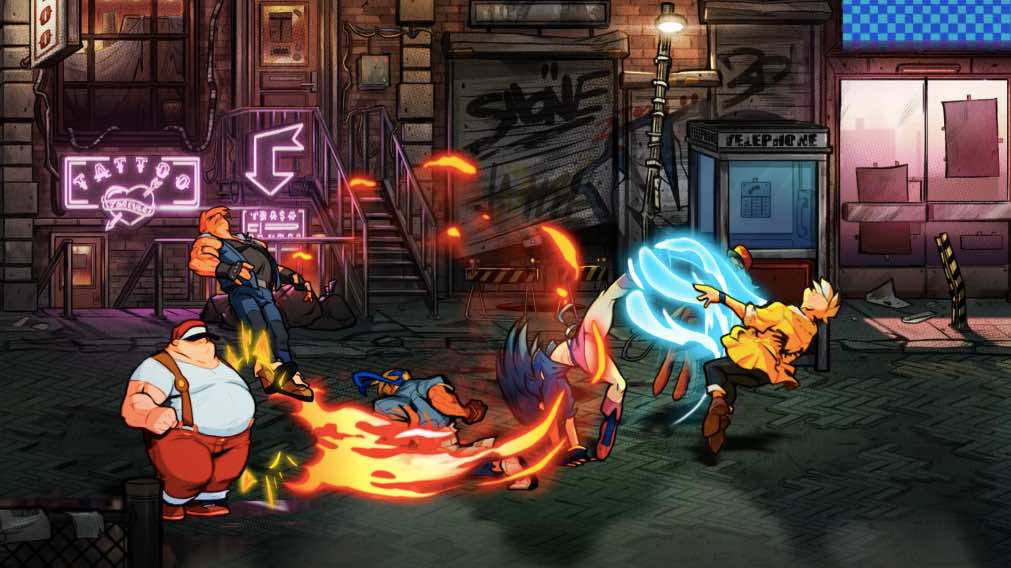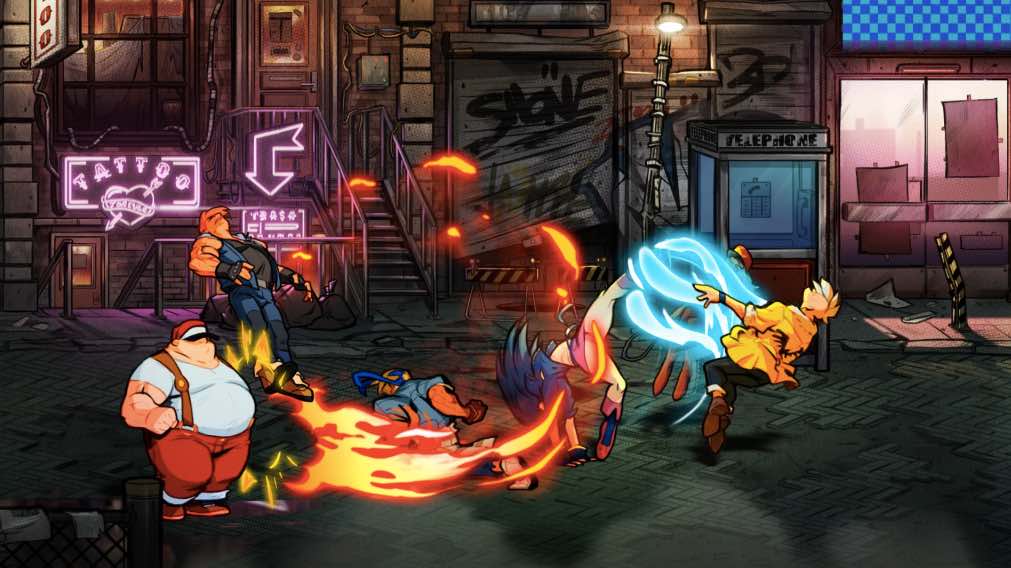 What we do know is that longtime protagonists Axel Stone and Blaze Fielding will return to action (they are prominently featured on the artwork for the game after all), with other characters to be revealed at a later date. Mechanically, as with the previous games in the series, the objective is simply – you proceed through a number of scrolling stages absolutely beating the tar out of thugs, gang members and other undesirables with your fists, feet, knees and whatever weapons come to hand.
This is the good stuff.
Streets of Rage 4 – What do we like about it?
Published by DotEmu, the same folks who were responsible for putting the superb Wonder Boy: The Dragon's Trap and Monster Boy And The Cursed Kingdom out there, it's clear that the French publisher knows what it takes to bring a retro properly like Streets of Rage bang up to date for a contemporary audience. With indie developer Guard Crush Games doing the code work, it's of little surprise that Streets of Rage 4 is looking absolutely fantastic, boasting a new cel-shaded veneer that manages to both look deeply modern whilst also existing as a love letter to the visual style of the Streets of Rage games of old.
Though details are light on the ground (we do know that you'll still be able to replenish your health by eating handily placed plates of braised chicken – hooray!), Guard Crush Games have added a number of features to Streets of Rage 4 that help to evolve it beyond its roots.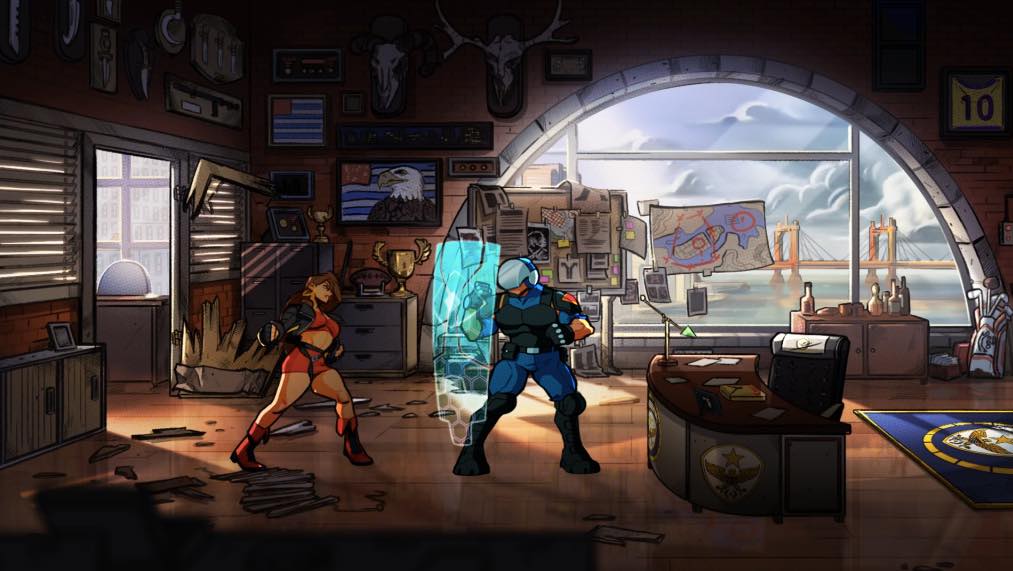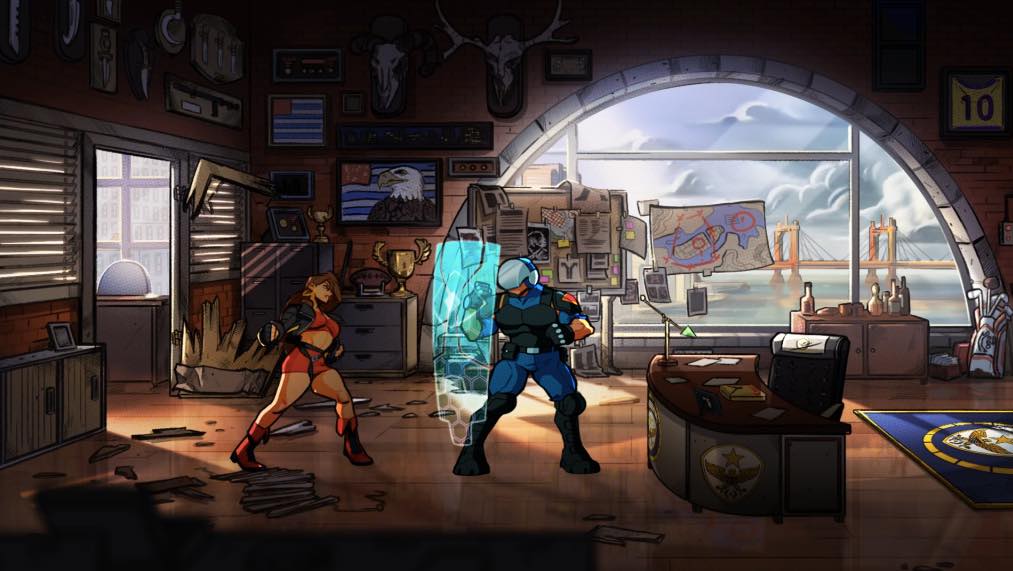 In the past, when players landed a special attack it would cost them a small sliver of health – however in Streets of Rage 4, players can regain that health by performing a series of follow-up attacks to not only devastate their enemies, but also ensure that they remain in tip-top condition too.
Another new feature that Streets of Rage 4 brings to the table is the ability to not only juggle enemies in the air, but also juggle them against each other and areas of the environment too – allowing players to create some potentially super long and super devastating juggling combos in the process.
Simply, everything we've seen from Streets of Rage 4 tells us that this doesn't only do ample justice to the Streets of Rage series, but that also that it looks to push the franchise in new directions too. What more could you ask for, eh?
When does Streets of Rage 4 release on PS4?
As of right now, the Streets of rage 4 PS4 release date is merely set as '2019', but we do expect to hear an updated release date soon.
In case you've missed previous installments of Looking Forward, here are some of the other games that we think you folks should have on your radar: