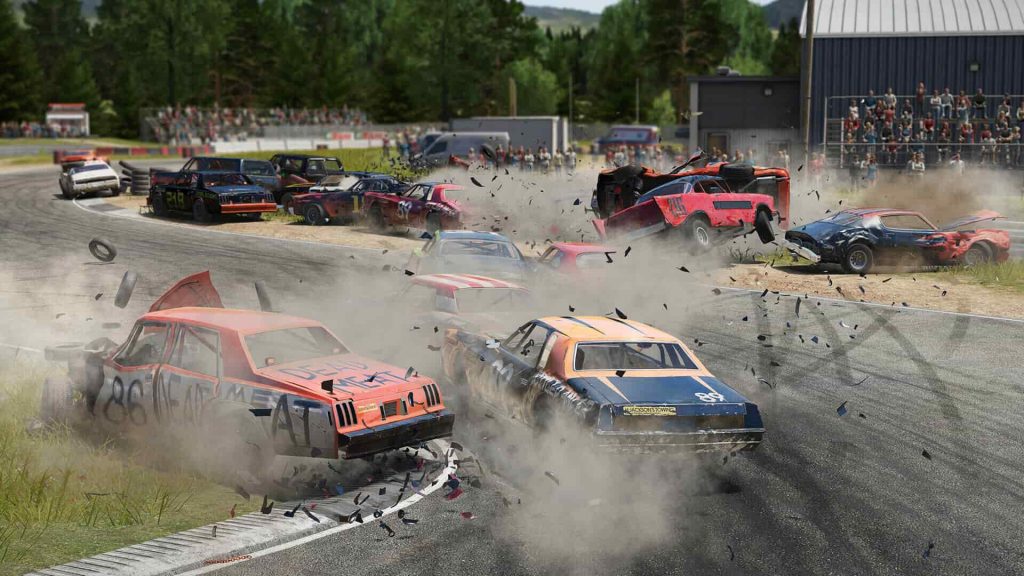 Every week we'll be doing a feature on a game that we're looking forward to here at PSU. Chiefly, these games will tend to be upcoming titles that haven't been given a lot of press, and as such, we quickly go about breaking down what the game is about and what we're looking forward to about it. This week, we'll be taking a look at Wreckfest from Bugbear and THQ Nordic.
Wreckfest – What is it about?
As if the name didn't give it away, the premise of Wreckfest is all about wrecking things (specifically cars) at high speed. A thoroughly modern take on the Destruction Derby template of old, Wreckfest is all about over the top crashes, white-knuckle speed and hugely satisfying racing.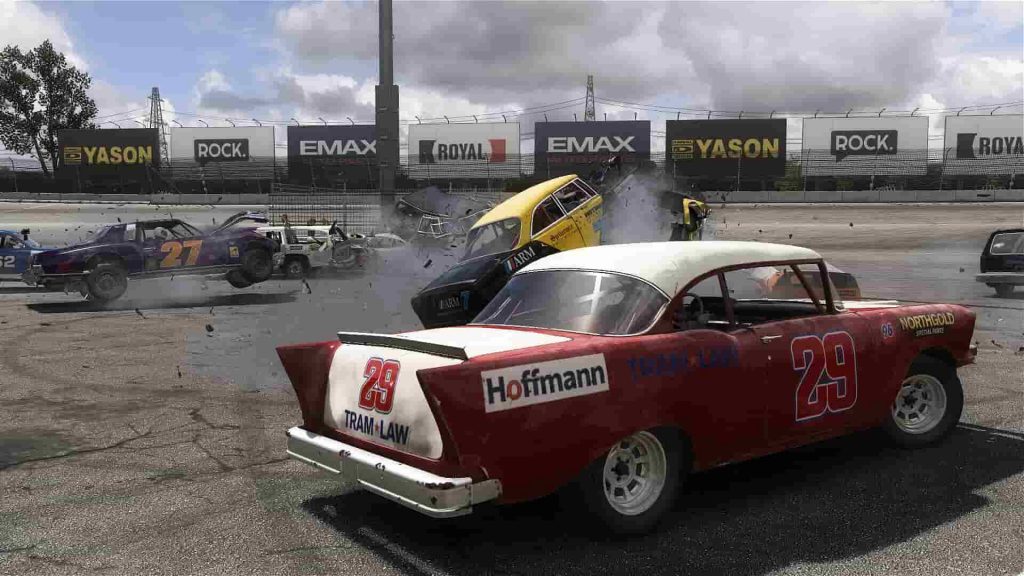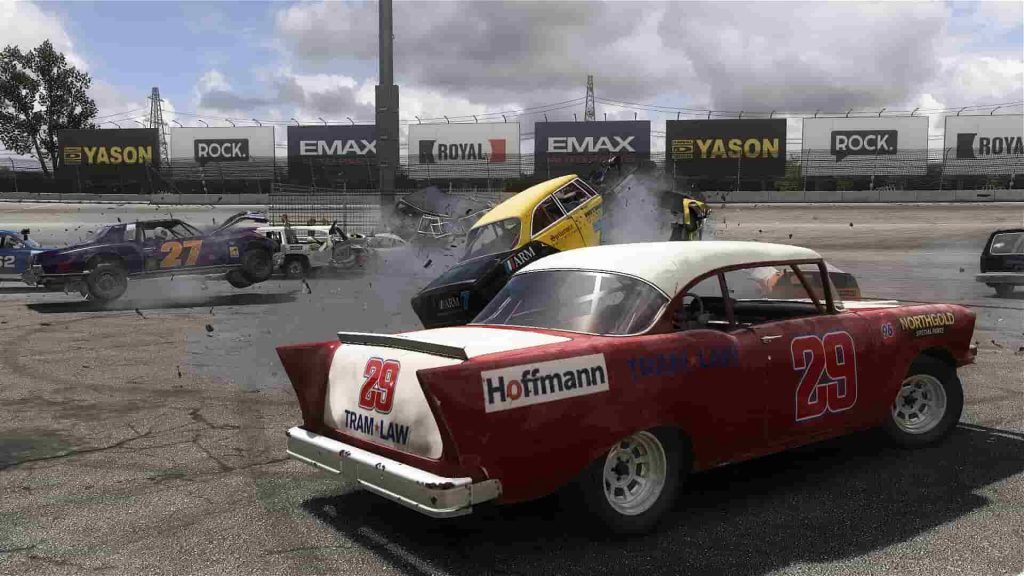 Developed by Bugbear, the talented studio behind the original FlatOut games, the race em', smash em' pedigree behind Wreckfest couldn't be stronger.
Wreckfest – What do we like about it?
The first thing that strikes about Wreckfest is the level of destruction it permits and the manner in which the game depicts it. Supported by a soft body damage model which shows up every dent, scratch and puncture on every vehicle in the game, Wreckfest is quite the visceral whirlwind of twisted metal and ruined machinery. Simply put, crashes and vehicular pile-ups in Wreckfest don't just look good, they look great.
Developer Bugbear makes the absolute most of these advanced physics by putting players in all sorts of situations that use them to their fullest extent – whether that's intersections with regular traffic or demolition derby events that are jam-packed with twisted steel, Wreckfest is always a sight to behold.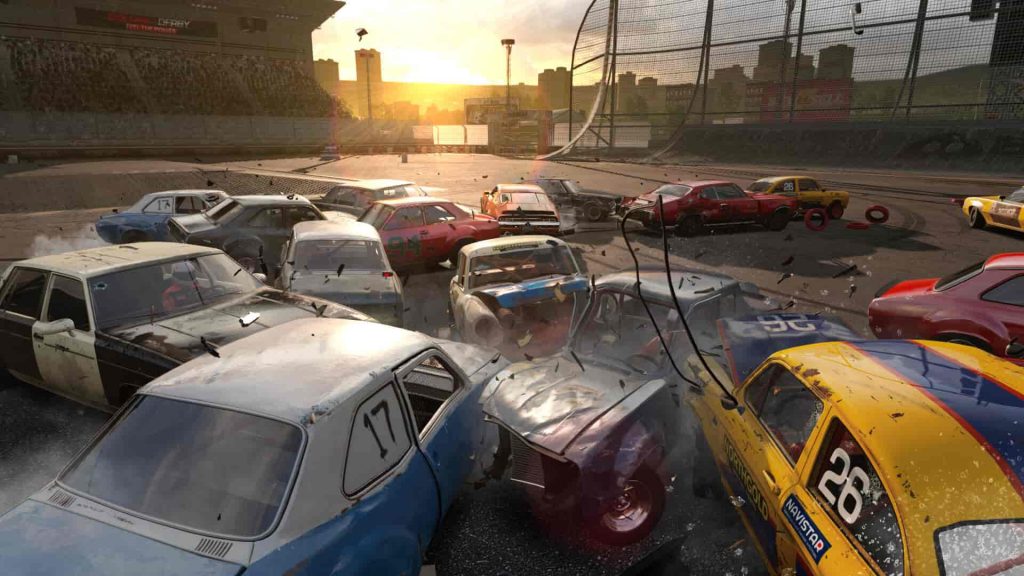 More than just a showcase of busted cars and neck-to-neck racing, Wreckfest also has a deep customisation system too. If you're up for some car smashing action, you can bolster your ride with roll cages, side protectors or reinforced bumpers in order to improve your chances. Likewise, if speed is of the essence, performance parts such as camshafts, fuel systems and air filters can be purchased and installed to improve your chances in those sorts of races too.
Though Wreckfest encompasses the usual career race and multiplayer modes, it's really in the challenges that the game intrigues. Whether that's swinging school buses around a stunt course, or tearing through the competition in a combine harvester, Wreckfest does assuredly possess a less-serious side to its design which serves to make it all the more likeable as a result.
When does Wreckfest release on PS4?
Already released on PC, the Wreckfest PS4 release date has only been set as '2019'. With that said however, we would expect to hear something soon about the game (E3 is coming up after all).
Until then, you can catch the latest trailer for Wreckfest below.
In case you've missed previous installments of Looking Forward, here are some of the other games that we think you folks should have on your radar: