Every week we'll be doing a feature on a game that we're looking forward to here at PSU. Chiefly, these games will tend to be upcoming titles that haven't been given a lot of press, and as such, we quickly go about breaking down what the game is about and what we're looking forward to about it. This week, we'll be taking a look at DUSK from developer David Szymanski and publisher New Blood Interactive.
DUSK – What is it about?
Nothing less than an absolute love letter to the gore-filled shooters of the 1990s, DUSK has players messily shooting, stabbing and exploding their way through all manner of cultists, demonic monsters and creatures from the darkness beyond.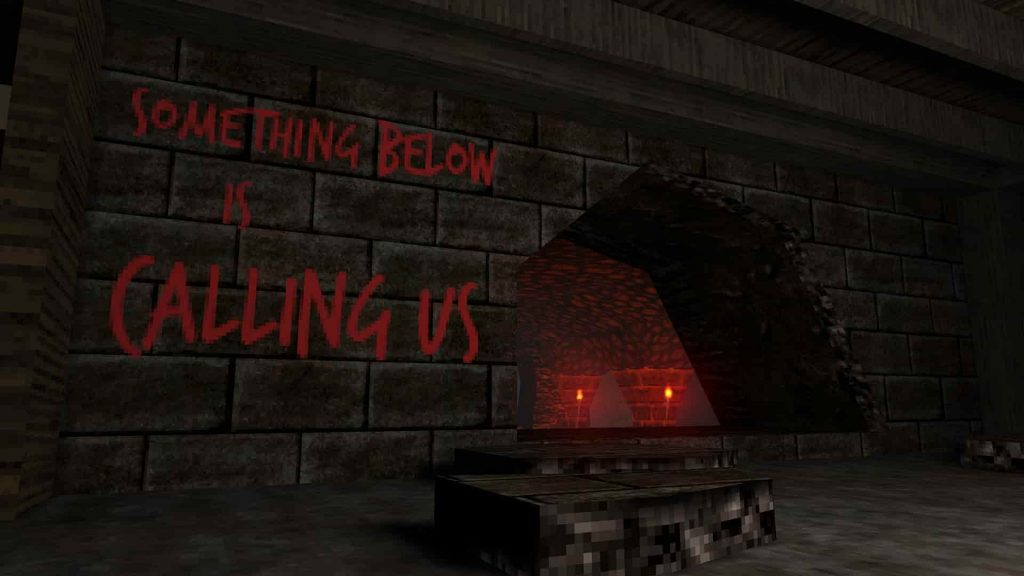 Clearly inspired by the likes of id Software's Quake and Monolith Productions hyperviolent cultist shooter Blood, DUSK is an horrendously violent and hyperkinetic shooter that will be right at home on PS4 when it releases sometime later in 2019.
DUSK – What do we like about it?
Simply, everything and anything that you liked about the shooters of yesteryear is present and accounted for in DUSK. Whether it's the good old fashioned boomstick, rocket launchers, dark magic infused weaponry or a range of devastating explosives, DUSK lets players destroy the legions of evil with a supremely devastating and warmly familiar arsenal.
Speaking of the evil ones, DUSK once again delves back into its history of the genre as it pits players against a range of creatures and twisted monsters from the realms of nightmare.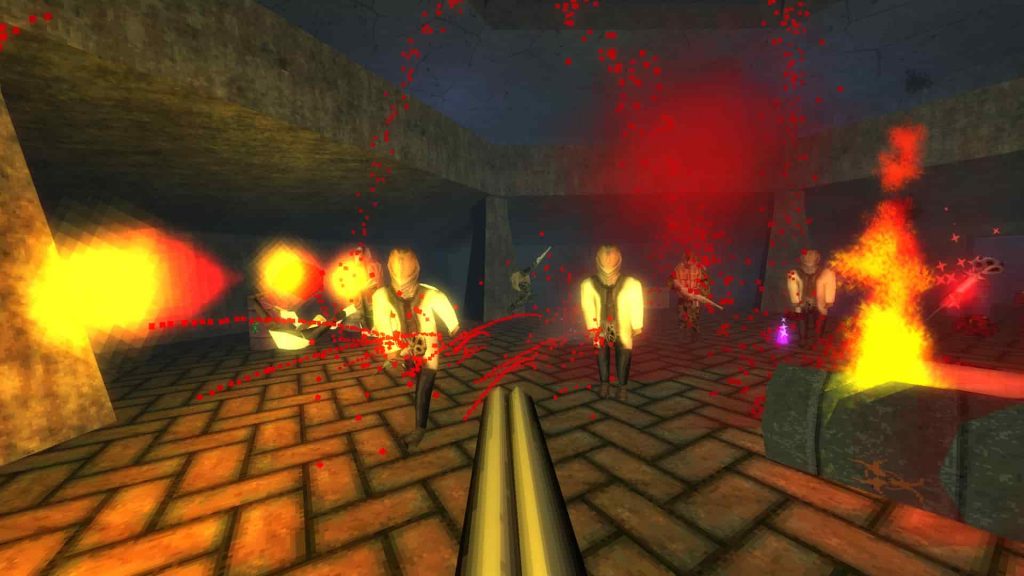 Then there's the presentation of DUSK. Unapologetically retro, DUSK beautifully channels the blocky, basic textured look of Quake and melds it with a rock solid, never-gonna-drop 60 frames per second frame rate that keeps the action always super smooth and responsive.
The evocation of the old-school retro shooter also extends to the violence too, as DUSK gleefully dishes out buckets of blood, dismembered body parts and of course, massive globs of gibs. In short, gorehounds will find themselves ably catered for by DUSK.
Finally there's the multiplayer side of things – where in addition to co-op, the game boasts the Duskworld Arena – where players engage each other across a variety of different deathmatch maps that are generously strewn with weapons, power-ups and fiendish traps.
When does DUSK release on PS4?
Speaking of release dates, the DUSK PS4 release date has not been given as yet – so it might launch this year, or we could see a release in 2020. Either way, we know that DUSK is definitely coming to PS4 and hopefully we'll hear something soon (E3 is coming up after all).
Until we hear a more definitive date, you can catch the DUSK PC launch trailer below.
In case you've missed previous installments of Looking Forward, here are some of the other games that we think you folks should have on your radar: