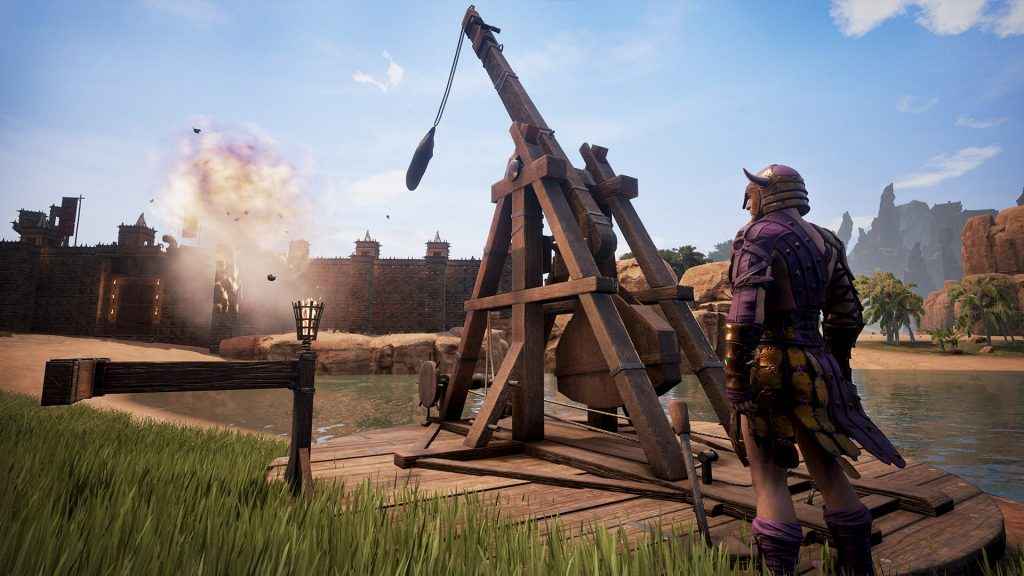 The latest Conan Exiles PS4 update has landed, and is now available to download. In addition to exploit fixes and general bug fixes, there's a crafting fix for arrows. Check out the patch notes to see the multiple changes to Funcom's open world adventure.
If you're enjoying your time playing Conan Exiles, check out some of our many guides. They include: Rhino Locations, Complete List of Legendary weapons and what you need to know about mounts and pets.
You can check out all the changes in the Conan Exiles PS4 update patch notes below.
Conan Exiles PS4 Update Release Notes
Improved performance on PS4 Pro systems.
Several crash fixes.
Fixed an exploit regarding input spam.
Turanian Lamps no longer hover slightly above ground.
Turanian doors no longer leaves a ghost door in place for a short while after being dismantled.
Arrows can no longer be dismantled. Again. Bad bad arrows.
The Conan Exiles PS4 update is available when you boot up the game.