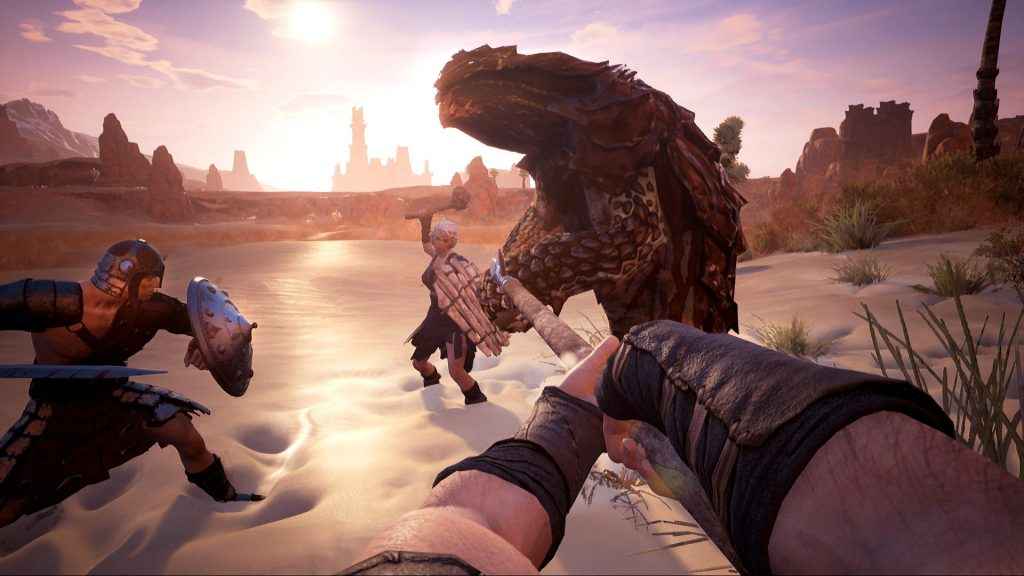 Traveling around the barren world of Conan Exiles, capturing Thralls and seeking out resources can be chore. Though there is a way to fast travel, it's Conan Exiles Mounts that we really need to get from one location to the next quickly.
So, there's some good news and bad news. First up, there are currently no mounts on either the PS4, Xbox One or PC version of Conan Exiles. However, it's looking very likely that they will be coming in a future Conan Exiles PS4 update.
Back in February, developer Funcom revealed that Conan Exiles mounts were cut for launch. They explained that they wouldn't reach the quality that they would like if they released them at this stage.
Conan Exiles Mounts Could Be Coming In New Update
Mounts or pets have been a heavily-requested feature from PC and Xbox One players during the early access phase, and a team of coders have been working on making it happen. As the main release of Conan Exiles got closer, the team decided to focus on bug fixes instead.
However, both Conan Exiles mounts and pets are a real possibility now that the game is in full release. Funcom is still not 100% committing to an answer, but has said that if mounts are added in the future it will be through a free update.
What type of mounts would you like to see in Conan Exiles? We think it would cool to tame and ride an elephant, a horse, a rhino, or one of those giant lizards! Perhaps that massive turtle thing – though it would probably suit being a pet rather than a mount!
If you're loving Conan Exiles and you're stuck at any point, just type the game name into our Search Bar as we have a ton of guides, including:
Source: Conan blog