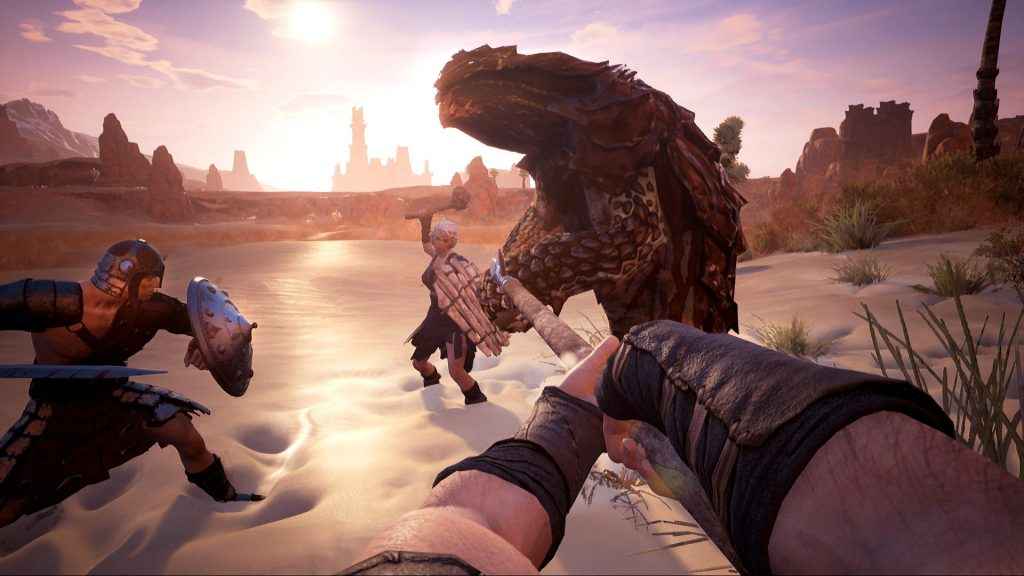 Conan Exiles is a huge open-world game, so learning to fast travel and teleport becomes essential even early on. Follow this Conan Exiles Fast Travel and Teleporting guide to find out how to get to the areas you want quickly.
In the game you can teleport or fast travel the locations of 10 obelisks around the Conan Exiles map. To find these obelisks, and learn how to unlock fast travel in Conan Exiles watch the video below as you'll need to follow a few steps, including.
Find an Archivist in Archives to learn cartography.
Craft a Map Room.
Unlock Obelisks where you can transport to.
Conan Exiles Map Room and Obelisks Location
Once you've done that, you'll be able to teleport between the obelisks and move across the map much faster. Actually building the Map Room requires a bit of work, including setting the foundations.
In the following video, you'll see how to create the map room.
Unlock Conan Exiles Fast Travel With The Map Room
So, now you should be able to fast travel in Conan Exiles! For further tips and guides, please check out the following links:
Conan Exiles PS4 Guides