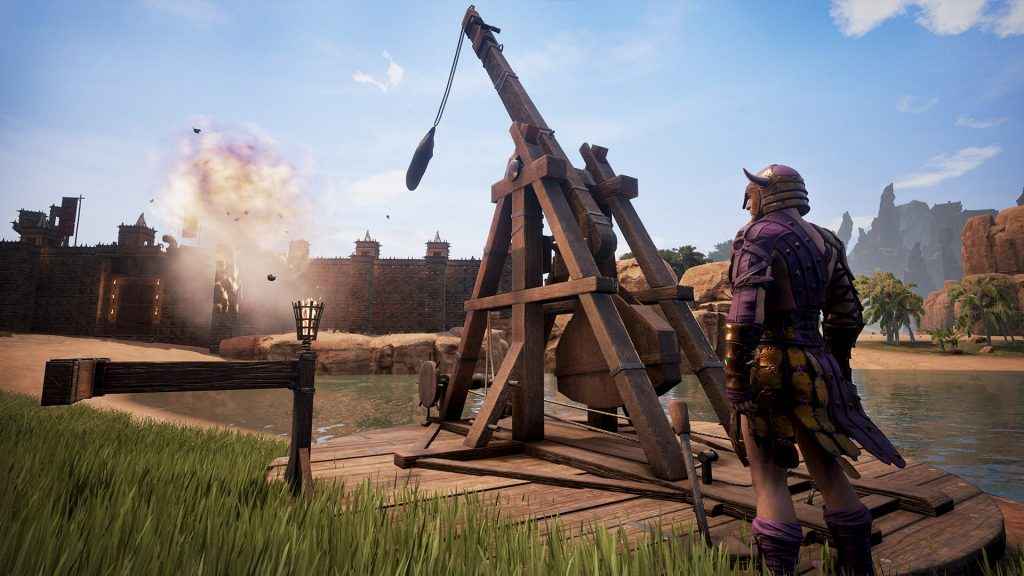 Get ready to face an extra challenging battle with the Witch Queen to get the key at the Conan Exiles Razmas Quarters. And even if you already have the key, entering the Conan Exiles Razmas Quarters will never be that easy. So here we give a guide on how to survive your battle and how to successfully penetrate the tricky Razmas Quarters for you to see what's inside.
How to Find Razma's Quarters Key
First, you need to head to the jungle found at the eastern end of the map and go to near the shoreline. There you will see the temple ruins. Go inside and prepare for battle with the living statue controlled by dark magic. The statue was a giant and would easily kill you in just a stomp of his foot so you really have to be careful and patient to damage him. Use your sword and slash his legs and ankle. You can also use bow and arrow and shoot him at his waist. Kill him slowly but surely!
Now the Witch Queen will appear and facing her would be bloody. She uses a powerful battle that can make you bleed to death. Use your sword to strategically fight her. Make use of some distance and timing to avoid her axe. Shoot her with an arrow for your final shot and you can cut the Witch Queen in half. Loot her body once you killed her to get the Conan Exiles Razmas Quarters key. Take also her head which you can use to learn a new recipe.
How to Get in Razma's Quarters Door
Go to the other side of the map and there you will see the Razma's Quarters. Getting through its door will take a lot of your time and patience. You will notice that the only half of the door is open and a second obscure doorway seem to block the entrance.
First, you have to stand directly to the door opening. Then turn 180 degrees so you will face away from it. Next, crouch down and roll backward. But there are chances that you will not enter on the first try especially if your character is too tall. Just keep on trying.
So what's inside the Razmaz Quarters? It has nothing much but a few information about the Witch Queen. There is an armor stand with a dark mask on the rooftop of the quarter as a reward for your efforts. To exit the room, hang onto the inside then move forward and the door will push you out.
If you need help in exploring more of Conan Exiles, click below to see more of our guides.
Conan Exiles PS4 Guides