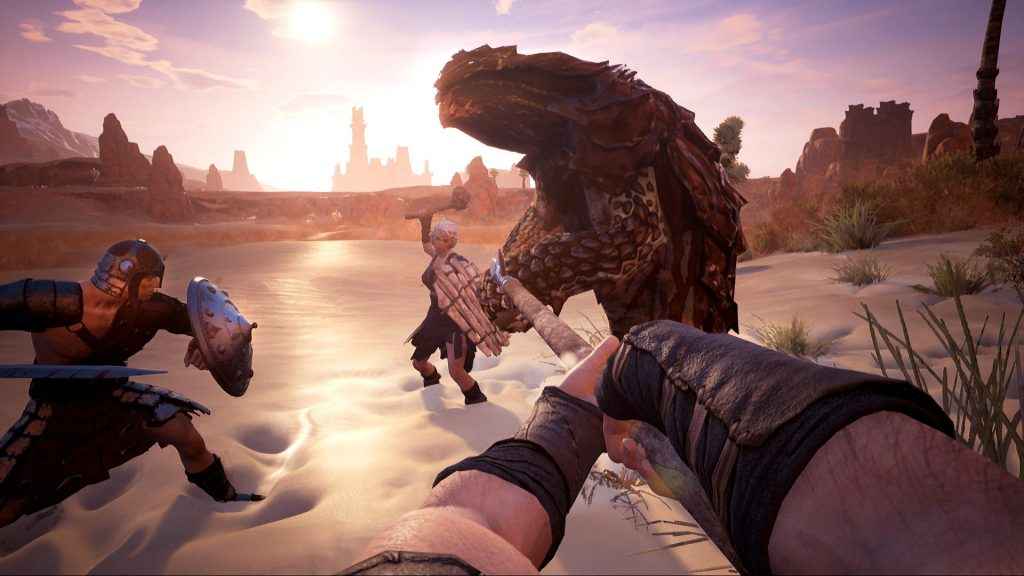 Dragon Power is an explosive material in Conan Exiles, and is certainly well worth crafting to cause some serious damage! You do this by crafting explosive jars using Dragon Power as one of the ingredients.
You'll then create a ceramic vase packed with explosive powder!
Conan Exiles Dragon Powder Recipe
So, first up you're going to need to own a Firebowl Cauldron and unlock the recipes for Dragon Power and Explosive Jars. You'll then need the following materials:
100 Steelfire
2 Demon Blood
10 Brimstone
50 Crystals
Don't forget that you also need coal or wood to fuel the cauldron.
Conan Exiles How To Make An Explosive Jar
Once you've created the Dragon Power, you can then mix it with 5 tar and 1 Earthenware jug to create an explosive jar!
Dragon Powder in Conan Exiles is a great material that can be used in many other recipes too, particular weapons. Among those items you can craft are the Flawless Acheronian War Axe and the Flawless Acheronian Spear.
Conan Exiles PS4 Guides