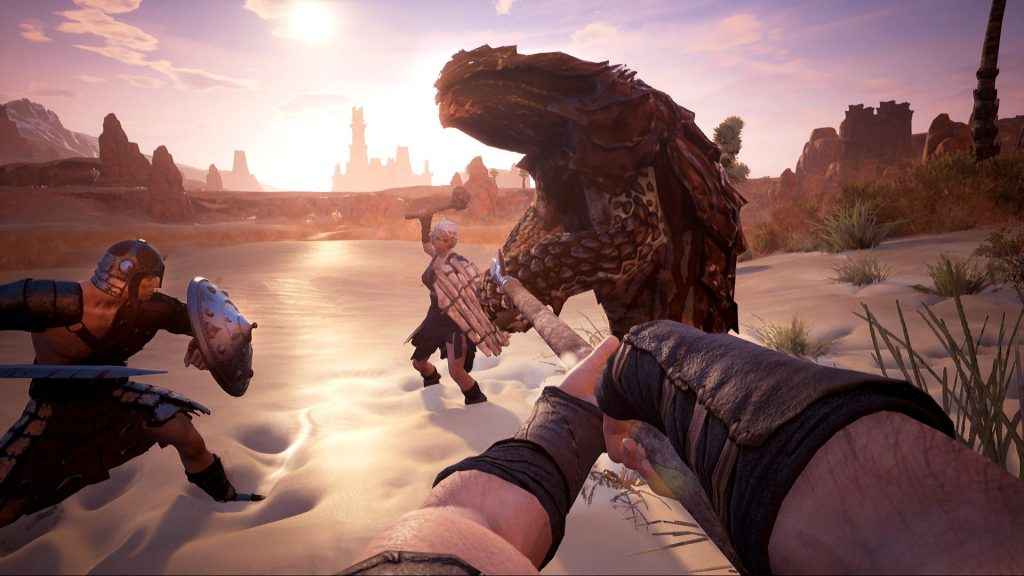 [Update 11/05/08] The Conan Exile servers are down as a new patch for PS4 prepares to go live. Speaking on Twitter, the official account confirmed: "Hey everyone! We're planning to patch the PlayStation 4 version in about 45 minutes with some crash fixes. There are no patch notes for this update. Servers will go down at 12:00 CEST and be back up shortly thereafter!"
We'll have full patch notes as soon as the servers are live again.
[Original Story] The Conan Exiles servers have taken a bit of battering on release. As a result, server outages, drop-outs and crashes have prevented some users from joining the multiplayer adventure.
Among some of the most frequently reported problems, server crashes, or not being able to join a server have stopped numerous players from taking their first steps into the open-world survival adventure.
Conan Exiles Servers Down
The Conan Exiles servers were completely down in the EU yesterday as Funcom attempted to sort out the issues.
One of the big problems players faced were servers being totally full, so have been unable to play. Following the downtime, new servers for Conan Exiles were added in the US for PS4 and PC. They included:
PC: 1588, 1589, 1590 1813, 1814, 1815
PS4: 3595, 3596, 3597 3820, 3821, 3822
Additional servers were also rolled out in the UK and EU. The Conan Exiles server issues should settle after a few days, but there's also some concerns about issues within the game.
Update 1.0 was rolled out on launch day on May 8, and we'd expect further updates to land shortly to fix freezing problems and bugs in game. One of the main issues appears to be the frame-rate dropping on PS4 and PS4 Pro.
If you continue experiencing Conan Exiles server problems, there is the option to set up a private server on PS4. You can set one up with up to 70 players. Hopefully, the issues we're seeing right now are just teething problems, which often affect the launch of new multiplayer-only games.
If you've recently starting playing, and looking for some guides to help you survive, check out the following:
Conan Exiles: How To Make Steel Bar