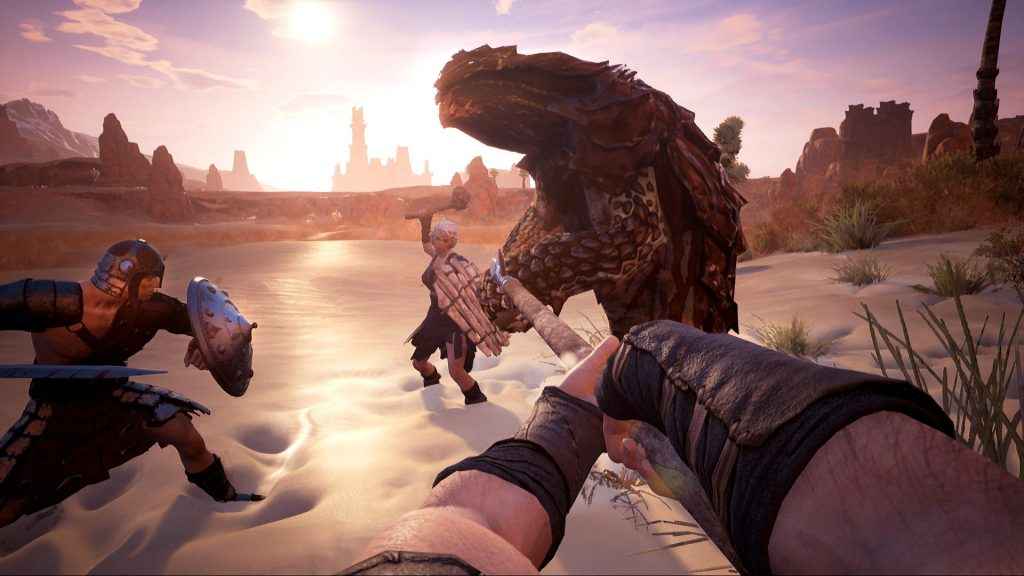 If you're wondering how to set up a Conan Exiles PS4 Private server, we can give you some guidance. Conan Exiles has launched on PS4 this week, and many players are looking to set up a dedicated server just for friends.
While some gamers may have their own private server at home, most will be looking to rent a Conan Exiles server. There's some options available via CompareGameHosting.com, who filters Conan Exiles servers by various providers. You can also select your location and server size before comparing prices.
Funcom also recommends its official server provider.
Best Place To Rent Conan Exiles PS4 Private Server
The recommendation right now is to set up your private server for Conan Exiles through Gameserver by GPORTAL. This is the official partner of the game. There's no contract, and set-up is apparently swift.
The minimum amount of slots (game spaces on your server) is 10 with GPortal and up to 70. Each slot will cost you $1.13 per month.
Currently the Conan Exiles PS4 private servers available are restricted to the following territories:
US West
US East
Taiwan
Australia
Canada
According to the site, there are no hidden charges and you can pay by paypal or credit card, and rent your Conan Exiles server for a period of 30-90 or 365 days. If you've just started your Conan Exiles experience on PS4, be sure to check out some of our guides below.