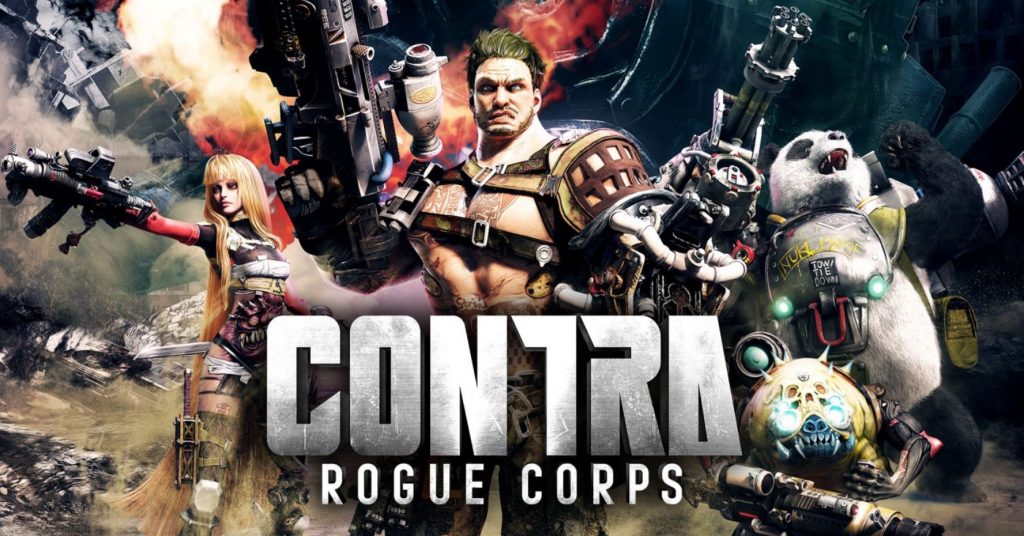 Konami has announced the Contra: Rogue Corps Pre-Order Bonuses, detailing a number of extra goodies you can get your trigger-happy hands on.
Contra: Rogue Corps Pre-Order Bonuses
The Contra: Rogue Corps pre-order bonuses are as follows:
If you pre-order the standard digital version of Contra: Rogue Corps you will get the game, two digital t-shirts that can be applied to Hungry Beast in-game and an exclusive PS4 dynamic theme featuring artwork from legendary illustrator Tom DuBois.
If you pre-order the Season Pass bundle for the game you will get the Season Pass as well, which includes "full access to a variety of downloadable content that will be released on a monthly schedule the first four months post-launch."
Contra: Rogue Corps was revealed back at E3 and received a somewhat mixed reception from fans of the franchise. It brings an entire new style to the franchise and aims to create a whole lot of mayhem in both its PvP and PvE modes.
The PvP mode offers two rule sets:
Basic: Shoot at Spirit Balls that on the field and roll them into your opponent's goal to get points.

Rage: In this competitive mode, defeat the other team's players and fiends on the field. You can earn bonus points by chucking their carcasses into your opponent's goal.
You can watch the latest trailer for the game, focusing on PvP below:
This news came during Gamescom 2019. The Gamescom convention hosts almost every major publisher in the industry, including Sony Interactive Entertainment. The convention kicked off with Gamescom Opening Night Live a reveal show hosted by Geoff Keighley, the Creator of The Game Awards. You can rewatch the livestream here.
If you need to keep up with all the announcements from the show you can head over to our landing page for the event which has every announcement made during the show. You can also see the announcements as they happen by heading to our Gamescom 2019 Feed.
Contra: Rogue Corps arrives on PS4, Xbox One, PC, and Nintendo Switch on September 24, 2019.