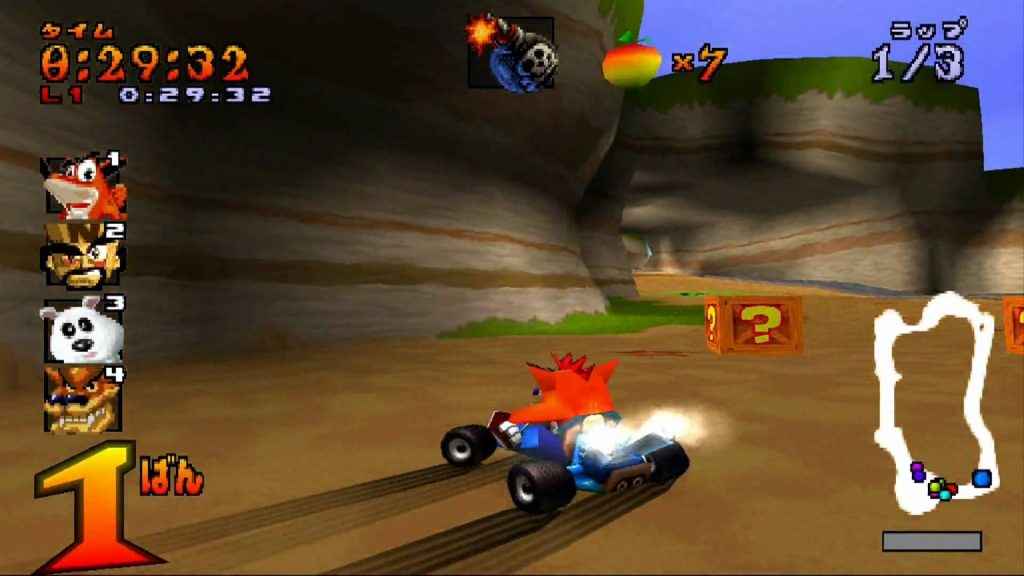 Looks like PlayStation Asia may have let the bandicoot out of the bag. Crash Bandicoot Racing is listed as a PS4 game in a new survey.
Following the success of Crash Bandicoot N.Sane Trilogy, Activision would be crazy not to release more of the spinning marsupial. Rewind back to 2017, and there was positive news from Vicarious Visions, who stated clearly that a Crash Team Racing PS4 remaster was still a possibility.
Furthermore, earlier this year we caught wind of a 5-year plan to create games in the Crash Bandicoot franchise. Basically, a licensing management company let slip that Crash is going big after its success with the N Sane Trilogy. They stated that there are multiple Crash games coming, with one launching in 2019.
Crash Bandicoot Racing PS4 Spotted In Survey
Evidence that there could be a Crash Bandicoot Racing PS4 version has now appeared in a new survey. Found by Wumpa Gem via Twitter the survey asks users to tick a box for all the games they've played. The list includes games like God of War, Metal Gear Solid V and games from the Uncharted series.
⚠️RUMOR⚠️

According to @gearnuke, PlayStation Asia sends a survey to everyone interested in purchasing TLoU Part 2.

And in the checklist of games you may have played, "Crash Bandicoot Racing" is mentioned out of nowhere.

Is the 2019 game turns out to be a remake of CTR? pic.twitter.com/guyYI1h6fm

— The Wumpa Gem (@TheWumpaGem) September 11, 2018
However, it also mentions Crash Bandicoot Racing. We've double-checked and this is definitely a legit survey being sent out to those with a PlayStation South Asia account. Users are asked to complete the survey before September 17, 2018.
Crash Team Racing was originally developed by Naughty Dog for the original PlayStation in 1999. Players race around tracks controlling characters from the Crash Bandicoot universe and pick up power-ups and weapons.
Is this latest survey simply a mistake by PlayStation Asia, or have they just let slip that a Crash Team Racing Game for PS4 is on the horizon?