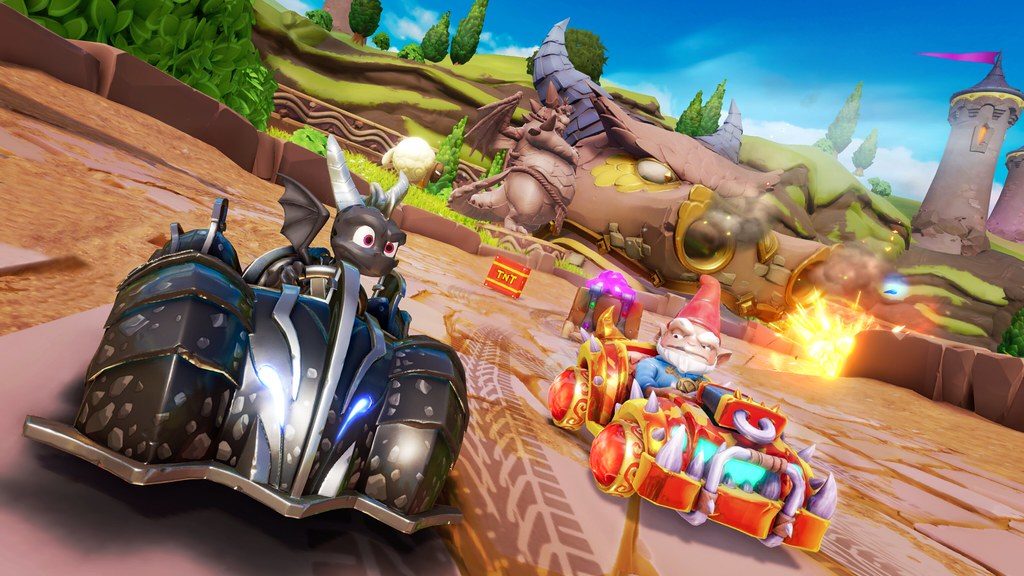 Developer Beenox has announced that Crash Team Racing: Nitro-Fueled is adding a new Grand Prix featuring classic PlayStation platforming icon, Spyro the Dragon. The little purple fella will be available free to anyone who has purchased the kart racer, and will be available starting tomorrow, August 30.
Spyro Joins Crash Team Racing: Nitro-Fueled
The Spyro & Friends Grand Prix will bring a bunch of new content for the crate-bashing marsupial's racing title, including new karts, items, characters, and more.
Not only that, but Spyro will also be showing up all over Crash Team Racing, including the menu screen, the Grand Prix cinematic, and obviously on the track. In addition to Spyro himself, players will also be able to play as Hunter and Gnasty Gnorc, plus the Spyromobile and Gnasty Ride karts.
The latest Grand Prix will also add new decals, stickers, paint jobs, and character skins, such as the Dark Spyro and Gnome Velo skins.
Other changes have been made too, including chests and gems appearing in place of power-up crates and Wumpa fruit, respectively. The invincibility mask has also been booted out in favour of Sparx, while the new track is called Spyro Circuit and is full of nods to the classic platforming franchise.
Here's what Beenox had to say on the PlayStation Blog:
As always, the Grand Prix is available at no additional cost for anyone who's purchased Crash Team Racing Nitro-Fueled**, so make sure to jump in starting on August 30, as this Grand Prix season will bring new characters, new karts, and new items into the race, and introduce a whole new track. What makes this season so exciting is the fact that this time it brings together two classic franchises into one and is the perfect way to celebrate both.

We at Beenox are huge Spyro fans and have not been able to keep our hands off of the Spyro Reignited Trilogy since its release last year. We are (obviously) also huge Crash fans, so being able to create a world where these two franchises can co-exist in all of their whacky glory has been an incredibly fun undertaking.
Source: PlayStation Blog