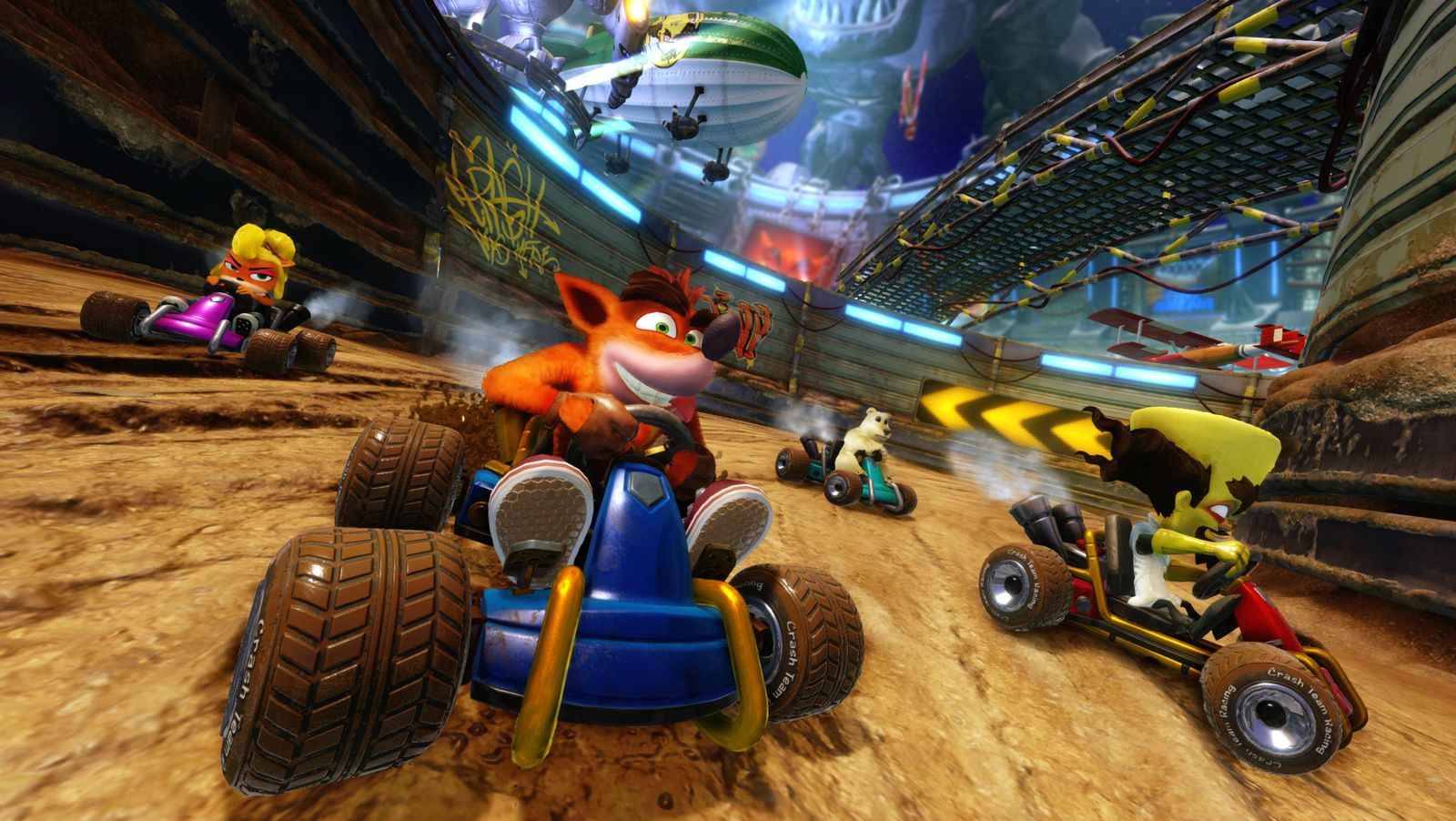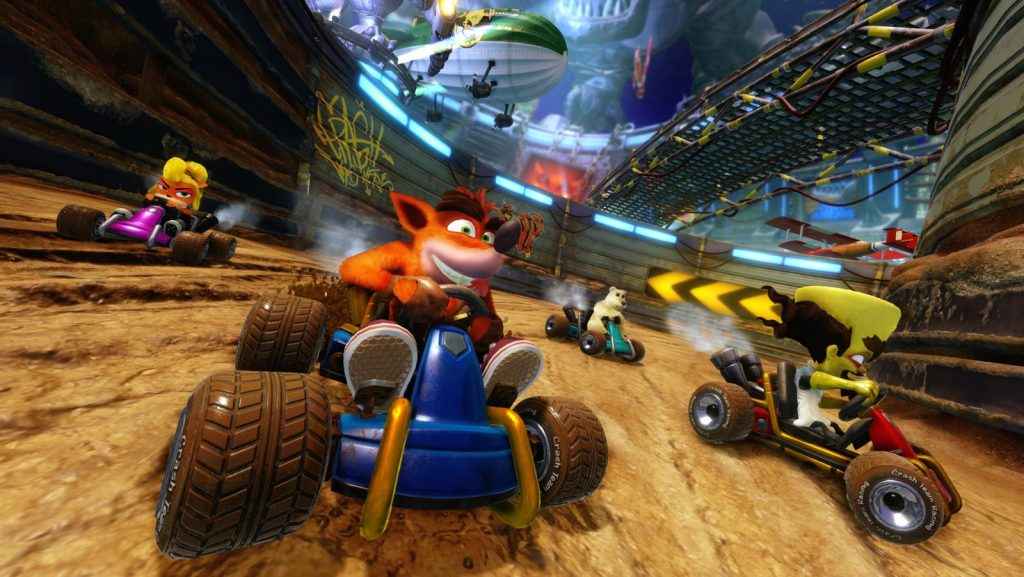 Crash Team Racing, the best kart racer ever made (we will hear no arguments), will be remade for PS4. The iconic bandicoot will return to asphalt on June 21, 2019, in the form of Crash Team Racing Nitro-Fueled.
Revealed in a world premiere trailer at The Game Awards 2018, Crash Team Racing Nitro-Fueled will be a full-fledged remake. A graphical overhaul will bring visual splendor to classic tracks, characters, and items. Redrawn textures are brought to life by a bright, vibrant color palette and exceptional animation. The Crash Team Racing PS4 remake will also boast online multiplayer and—true to the original—four-player splitscreen gaming.
A PS4 version of Crash Team Racing has been teased for some time, including a listing in a PlayStation survey in September. The remaster's existence gained credence this week when PlayStation UK's Hollie Bennett tweeted a photo of fuzzy, Crash-colored dice, teasing a Game Awards announcement.
Crash Team Racing was originally developed by Naughty Dog and launched on PSOne in 1999. Gameplay was responsive and polished. A variety of characters from the Crash Bandicoot series, including Crash, Coco, Dr. Neo Cortex, and Dingodile, raced against each other for the privilege of racing alien invader Nitros Oxide to save the planet.
Races feature power-ups and a range of themed weapons, like TNT Crates and Bowling Bombs. Crashing through the series' iconic crates to collect these items is essential to victory. Crash Team Racing also features dozens of tracks based on series locales and characters.
Beenox is handling development on the remake following their work on Call of Duty 4: Modern Warfare Remastered and the Spider-Man adaptations of the early 2010s. Activision will publish the remake, after publishing last year's Crash Bandicoot N. Sane Trilogy. These are bright days, indeed, for PlayStation partisans of a certain age.