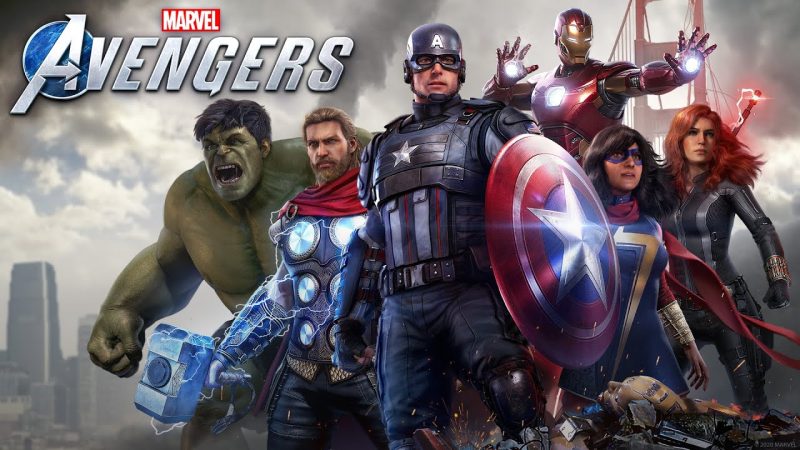 A new report from Exputer sheds more light on the current situation at Crystal Dynamics, and the future, or lack there of, for Marvel's Avengers.
While Exputer had previously reported that the studio was preparing to end development support for Marvel's Avengers sometime this year, it seems that schedule has been moved up, and the announcement could be coming imminently.
"As early as next week" even, according to the report. Though it also states that the game is expected to be kept online for players to enjoy for as long as possible, and available for purchase until later this coming fall.
Exputer marks the dismissal of lead developer Brian Waggoner as the catalyst for moving up the support end date, a member of the Crystal Dynamics team who will not be replaced, the report says, as more developers turn to the studio's new Tomb Raider project.
Waggoner's dismissal came following a public apology and condemnation from Crystal Dynamics regarding racists tweets from Waggoner.
The Tomb Raider project, according to Exputer, is in development with a reveal expected sometime this year, and where the developers still working on Avengers will soon be assigned.
Moving the announcement up, and ending support for Marvel's Avengers earlier than previously expected also means there's a bevy of unreleased content that never will see the light of day.
This reportedly includes a clash with Ultron, several characters like She-Hulk and Captain Marvel, the ability for players to join a friend on an already started mission, and a new free-roaming "patrol mode."
The game's last update is expected to be the upcoming traversal update players have waited for.
If this report is correct, then we should know more about what the end of Marvel's Avengers will look like before the end of the month.
An unceremonious end for a game that many players saw huge potential in, even after its abysmal launch, and the more-than-bumpy road that followed.
Developers that Exputer reportedly spoke to cited "inept studio management and Marvel Games bureaucracy" as a result of the game's troubles.
Despite its issues, Avengers managed to build a small community of players, loyal to the world Crystal Dynamics had created for some of the most popular comic book and film superheroes to run around in.
Its end will be a disappointment to many when the announcement does come.
Source – [Exputer]