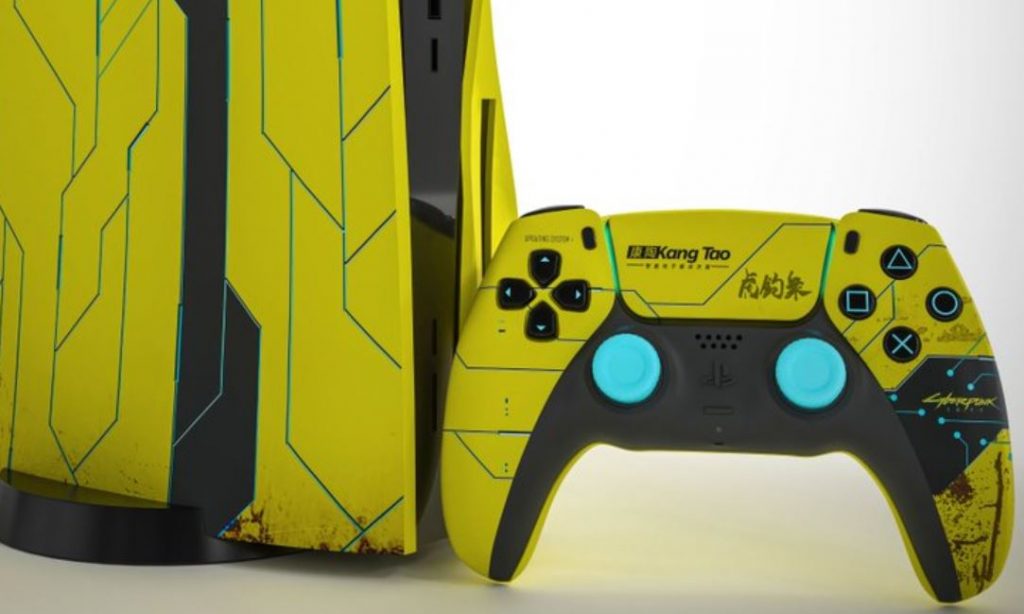 Yesterday, we reported on a custom PS5 design for Ghost of Tsushima which looked great, well that same artist @XboxPope is back with another stunning design, this time it is a custom Cyberpunk 2077 PS5 design.
The gorgeous blue, yellow, and grey circuitry gives the PS5 design a great sense of color and vibrancy, whilst the light blue sticks and buttons on the DualSense nicely match the blue color of the console. The blood as well is a nice touch, considering the gritty world CD Projekt Red is creating.
@XboxPope has gone 2-for-2 now with some stunning designs and we can't wait to see what else he crafts in the coming months and years.
Cyberpunk 2077's PS5 release is coming next year and PS4 players will be able to get a free upgrade to next-gen. On top of that, a bunch of information from Night City Wire was just released, including 25 minutes of new gameplay and a heap of new customisation details. You can see all the information from Night City Wire here.
Cyberpunk 2077 releases for PS4 on November 19, 2020. The game is set to come to PS5 next year.
Source – [@XboxPope]