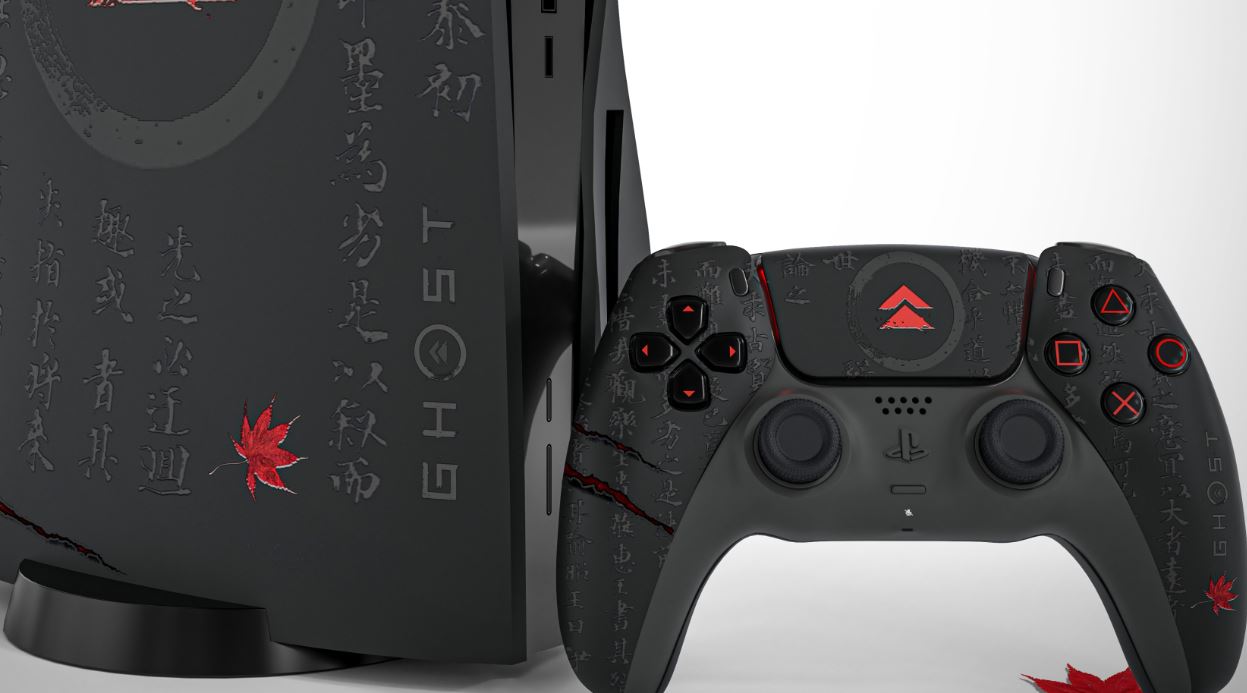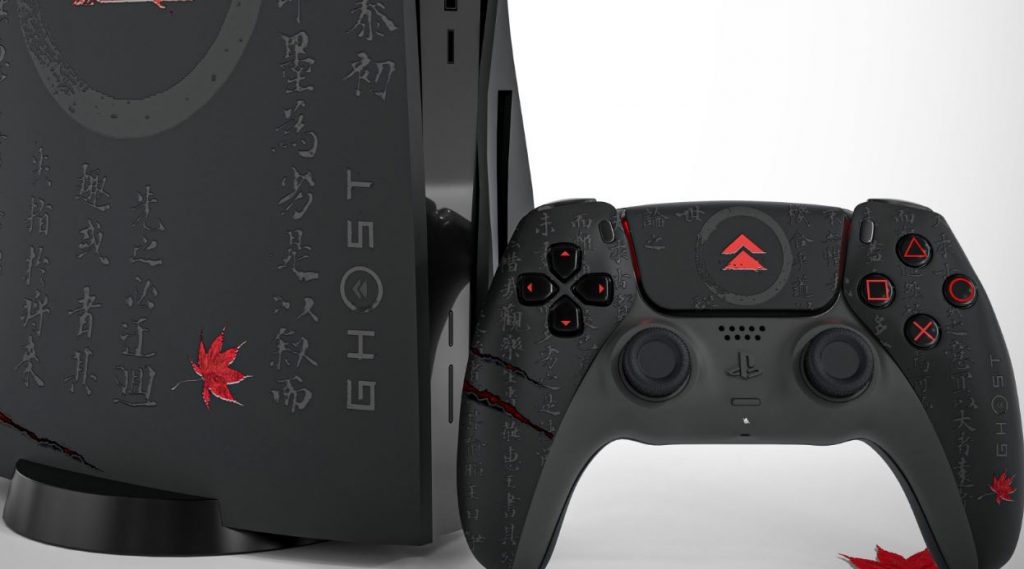 A Custom Ghost of Tsushima PS5 design has been created by a member of the community and it looks gorgeous, sleek, and we wish it was real.
The design, which was made by @XboxPope on Twitter, features the classic Ghost of Tsushima symbol, with gorgeous Japanese symbols, and even a Maple Leaf on it. There is also a nice sharp cut on the bottom of the PS5 console, giving it a nice accent. There is even a red light emerging from the hardware, which is what many are hoping for on the actual PS5. The ability to customise the light color.
All of these features are then transferred onto the DualSense controller perfectly creating a beautiful blend of black and red, with the sharpness of the face buttons being one of our favourite features.
You can see the Ghost of Tsushima PS5 design below and also follow @XboxPope on Twitter for more amazing custom designs.
This is one of a number of custom PS5 designs, with a God of War one only being created just earlier this week. Ghost of Tsushima, which is set to release in just three weeks recently had its embargo date confirmed, along with some new details about the game's inspiration.
Ghost of Tsushima releases for PS4 on July 17, 2020.
Source – [@XboxPope]