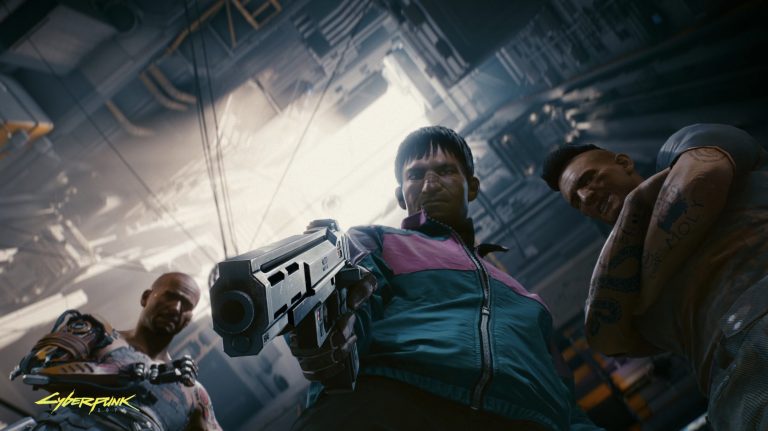 CD Projekt Red has clarified that while Cyberpunk 2077 gameplay will indeed be showcased at E3 2019, it won't be playable. Instead, the Polish studio will be showing off the game in a presentation; in other words, they will be the only ones actually going hands-on with the upcoming futuristic sci-fi epic. The news was confirmed on Twitter by CD Projekt Red's Marcin Momot overnight in the following statement:
"To answer many questions about the demo and whether or not @CyberpunkGame will be playable at E3 — we are going to be hosting gameplay presentations (game played by us) in that cinema."
Cyberpunk 2077 Gameplay Coming At E3
Cyberpunk 2077 be out in full force at this year's E3. For starters, CD Projekt Red will be hosting a panel at the E3 Coliseum this year, and the company previously confirmed that it would be showing off the game at the Los Angeles-based event. In addition, rumours have been swirling lately that we'll be getting a Cyberpunk 2077 release date at E3 alongside a new trailer, so fans have a lot to be excited for.
In fact, CD Projekt Red has previously described E3 2019 as the most significant in the company's history, and it's obvious that Cyberpunk 2077 will form a major part of that. Plus, the Polish studio has been pretty quiet on the game since last year's show.
Cyberpunk 2077 is currently in development for PlayStation 4, PC, and Xbox One, and takes place over 50 years following the 1988 tabletop RPG, Cyberpunk 2020. The game features a sprawling open-world to explore, set in the fictional Californian metropolis of Night City, which is comprised of six regions. Players control Walker V, a mercenary that is fully customisable across three unique classes and can wield a number of varied ranged and melee weapons.
Stay tuned to PSU.com for more news on Cyberpunk 2077 as we get it.
Source: Twitter