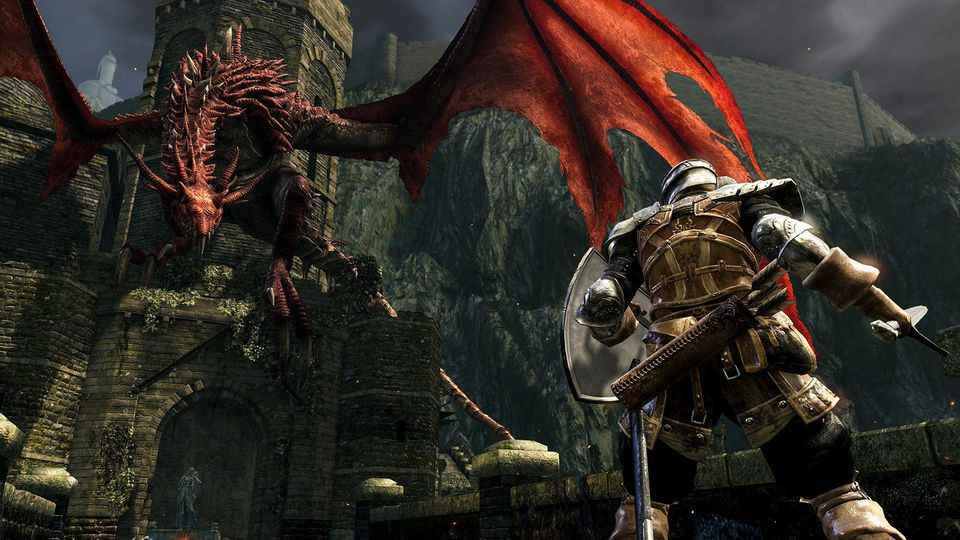 UPDATE – This release is for US and Asia markets only according to Bandai Namco: "To clarify, the Dark Souls Trilogy release date announcement yesterday (August 21st) was a US and Asia announcement only, and was not a Gamescom announcement in Europe."
ORIGINAL STORY
Prepare to die again as Bandai Namco has announced for Western markets the Dark Souls Trilogy release date is set for October 19, 2018.
The original Dark Souls recently got a remaster, and early buyers should know that Dark Souls: Remastered is also included in the trilogy set. The three-disk set will include Dark Souls: Remastered, Dark Souls 2: Scholar of the First Sin, and Dark Souls 3: The Fire Fades Edition.
Dark Souls Trilogy Confirmed For PS4 Includes All DLC
All the DLC released for all three titles will be included in the trilogy, so this package represents a ton of content.
The awesome Dark Souls Trilogy Collector's Edition, which was announced back in January as a Japanese exclusive, looks to remain exclusive to the Land of the Rising Sun (at least for now). So, those of us in the West will have to settle for just the three games and all of their respective DLC.
The Dark Souls Trilogy from Bandai Namco releases on October 14th, 2018 for PlayStation 4 and Xbox One.