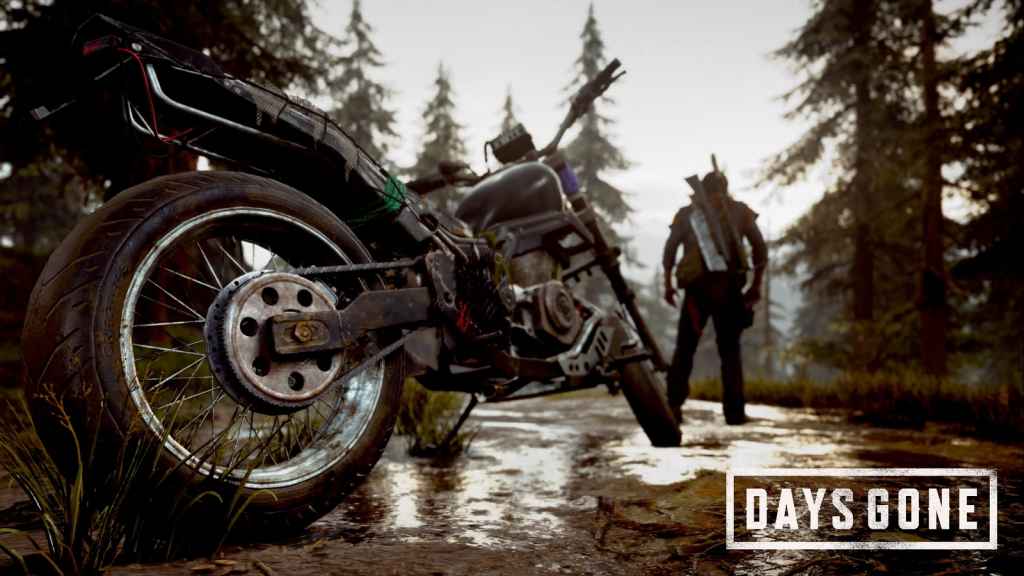 To celebrate the game going gold just over a week ago, game director Jeff Ross has revealed that forthcoming PS4 exclusive, post-apocalyptic survival game Days Gone will have a photo mode.
And it's a pretty beefy one at that, boasting an extensive array of tools and features designed to give players everything they need to capture and "share these breathtaking vistas and unique sandbox gameplay moments".
Days Gone Photo Mode – Filters, Frames, and More
In Ross's own words, players should feel like they're operating and manipulating a real camera in the real world, whenever they enter photo mode.
To that end, Days Gone's photo mode includes everything modern gamers have come to expect as standard, including a wide selection of frames and filters, a library of facial expressions, and options for toggling character and bike visibility.
Players can also manipulate field of view, focal distance, aperture, and film grain from the lens panel. While there's also a focus lock that makes it possible to "set a permanent focus point that stays sharp no matter where they move the camera".
Advanced Mode
However, the "piece de resistance" as far as Ross is concerned, is Advanced Mode.
As the name suggests, Advanced Mode gives players even greater control over the camera, providing an additional 55 settings (bloom, colour grading etc.) to help them fine-tune their compositions.
We worked closely with members of the Art team, including some Hollywood veterans, to help define the essential properties to expose to capture all the power and flexibility that comes with professional photo editing software.

This is the very same interface our artists used to author the filter presets that ship with the game. Players can even take one of our presets as a starting point for learning how Advanced Mode works, and use it a baseline for creating their own filter that can be saved to one of five preset slots for easy re-use later.
Both standard photo mode and its more advanced counterpart will be available upon launch which, in case you'd forgotten, is on the 26th April.
Source: PlayStation Blog