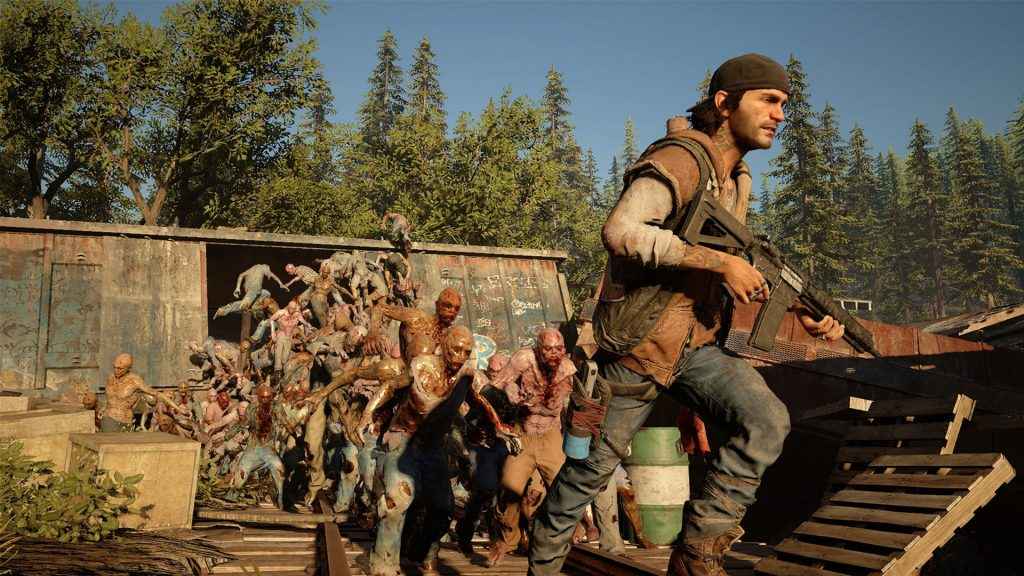 A new update on the Days Gone story reveals that Sony Bend's PS4 exclusive action-adventure will feature hours of cinematics.
The survival horror game doesn't have a launch date as yet, despite the Days Gone release date initially rumoured for the end of 2017 when Sony accidentally announced a date at E3 2017.
However, development continues, and by the sounds of it we're going to have an in-depth storyline to look forward bolstered by some decent cut-scenes as we take down Freakers in an effort to survive.
Days Gone PS4 exclusive going big on cinematics
The source of the latest Days Gone news is from the community manager of Star Citizen. It's an odd source, but he claims in a live stream that he's spoken with the voice actor for the game's protagonist, Decon St. John.
The exact quote that he claims he was told about the PS4 action game was that it will feature a "whole bunch of hours" of cinematics.
In Days Gone, you explore an open post-apocalyptic world that's set in the Pacific Northwest. A pandemic has broken out across Earth, and infected creates called Freakers roam.
In a battle for survival against other gangs and Freakers, Deacon St. John uses stealth and combat to get out of trouble!
In our Days Gone hub we take a more in-depth look at the highly-anticipated PS4 game, including news on the Days Gone gameplay.
Days Gone has been in development since 2015. John Garvin who worked on the script for Uncharted: Golden Abyss is penning the story, while Jeff Ross (Syphon Filter, Resistance: Retribution, and Uncharted: Golden Abyss) will be directing the game.
Source: PushSquare