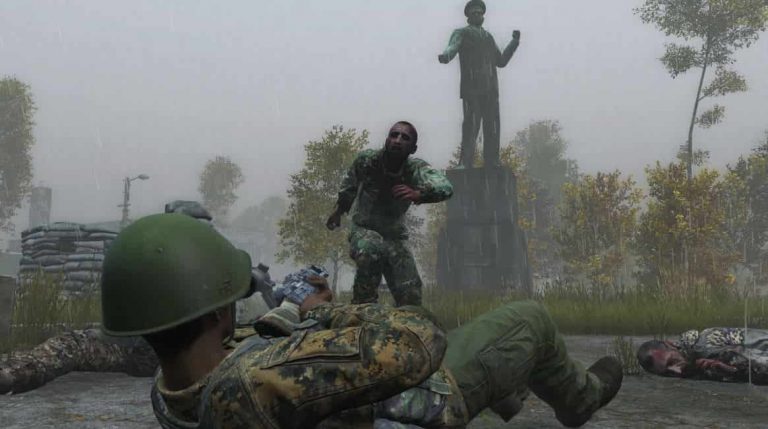 Bohemia Interactive has issued an update following the DayZ Australia ban, stating the company is doing all it can to ensure the game remains playable in the region. The comments come following news that the Australia Classification Board blocked the physical release of the survival horror title, with Kotaku now reporting that the outfit is now attempting to ban DayZ digitally, too.
DayZ Australia Ban Update
Speaking on Twitter, the company made it clear that Australia remains an important region for the studio, and as such is trying to find a solution to the problem.
The Australian player base is a big and very important part of our community. At the moment we are looking for the best solution to keep the game on the Australian market and pass the classification according to all regulations. We will do everything in our power to keep the game playable and available for Australian gamers.
Kotaku's report says that DayZ was banned in the region due to "illicit or proscribed drug use related to incentives or rewards."
Through general gameplay, the player is able to collect and use a variety of equipment, supplies and weaponry. One of the options to restore the player's health is a marijuana joint, labelled 'cannabis', which is denoted by a cannabis bud in the player's inventory.
Bohemia recently launched DayZ update 1.04 for PS4, and teased that update 1.05 is in the pipeline.
DayZ was released for the PlayStation 4 and Xbox One in 2019, following a successful launch on PC in late 2018. The game sold over three million copies during its Early Access period, and takes place in the fictional post-Soviet Republic of Chernarus, where most of the population have been transformed into zombie-like beings known as the infected.
Stay tuned to PSU.com for more DayZ as we get them.
Source: Twitter