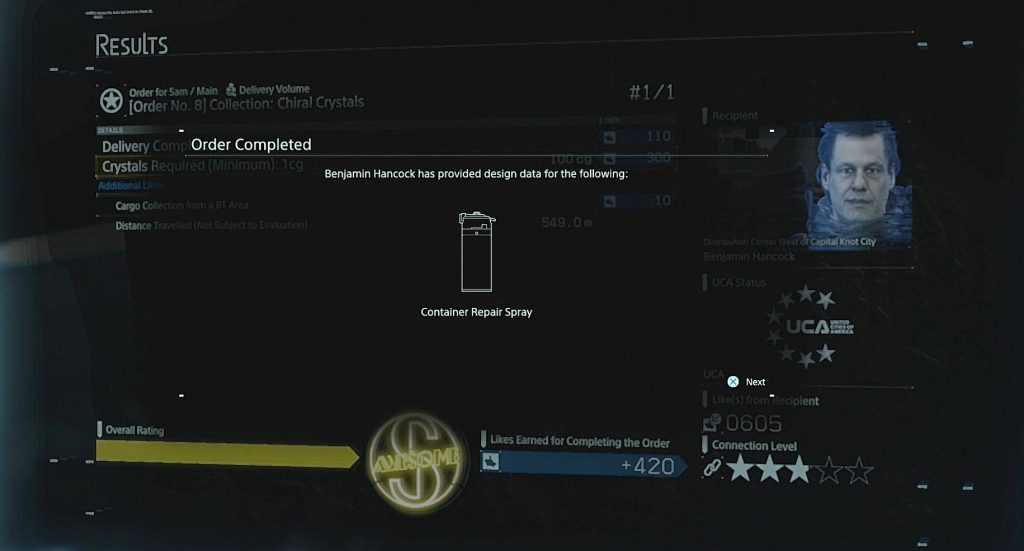 One of the big questions you might have early on in Death Stranding is how to unlock weapons, vehicles, and new fabrication plans for Sam to use out in the world. As with most things Kojima, this isn't exactly explained for you.
Luckily, we have the answer for you and unlocking these new fabrication plans is quite easy and will help you take on threats in the world and traverse the environment faster.
Death Stranding – How To Unlock Weapons, Vehicles, And New Fabrication Plans
How To Unlock New Fabrication Plans
Weapon and vehicle fabrication plans in Death Stranding are gated behind specific story missions. Therefore, you won't be able to craft any of them until you complete a specific Order. Luckily, you can begin to unlock weapons and vehicles as early as Episode 2 – Amelie. You should have a Trike and a few hematic weapons by the end of Chapter 3 – Fragile, which should allow you to take on Mules and BTs.
The quickest route to unlocking these fabrication plans is to stick to only the main story missions. If you ignore all the standard orders not highlighted in Gold, you can get your first weapons and vehicles within 10 hours.
Later on, weapons and vehicles can be unlocked by completing specific story missions. However, even more fabrication plans can be unlocked by ranking up each facility and gaining more stars with them. Powerpyx has a guide highlighting each fabrication plan, which facility it is tied to, and when it unlocks.
Fabrication plans are not tied to each facility and can be used at any terminal in the world that allows you to fabricate items. However, anything you do fabricate will be stored in that facility's Private Locker if you decide to fast travel. Your items don't come with you, so be aware.
Other Death Standing Guide Content
Death Stranding releases for PS4 on November 8, 2019.