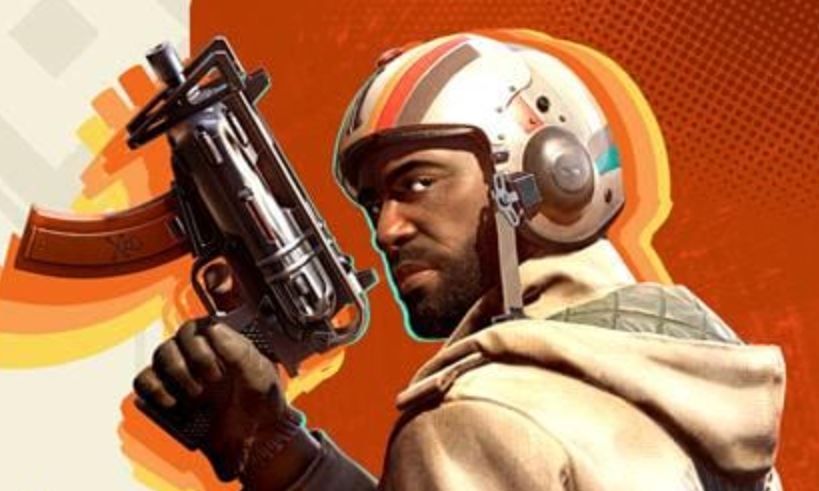 Deathloop's Deluxe Edition content and pre-order bonuses, including the exclusive skins, weapons, and trinkets have been showcased for the first time in promo images for pre-orders for the edition.
The contents of the Deluxe Edition, which were revealed previously, look stylistic and sleek with Colt and Juliana in some dashing suits and carrying gold weapons, the Eat The Rich Tribunal and the .44 Karat Fourpounder. The Transtar Trencher exclusive weapon is also showcased in this image, which is inspired by the design and environments of Prey.
As for pre-order bonuses, no matter what edition of the game you get, you will have access to the Storm Rider colt skin, Royal Protector Machete, which we believe is a nod to the Dishonored franchise, and another trinket. You can see all the contents below: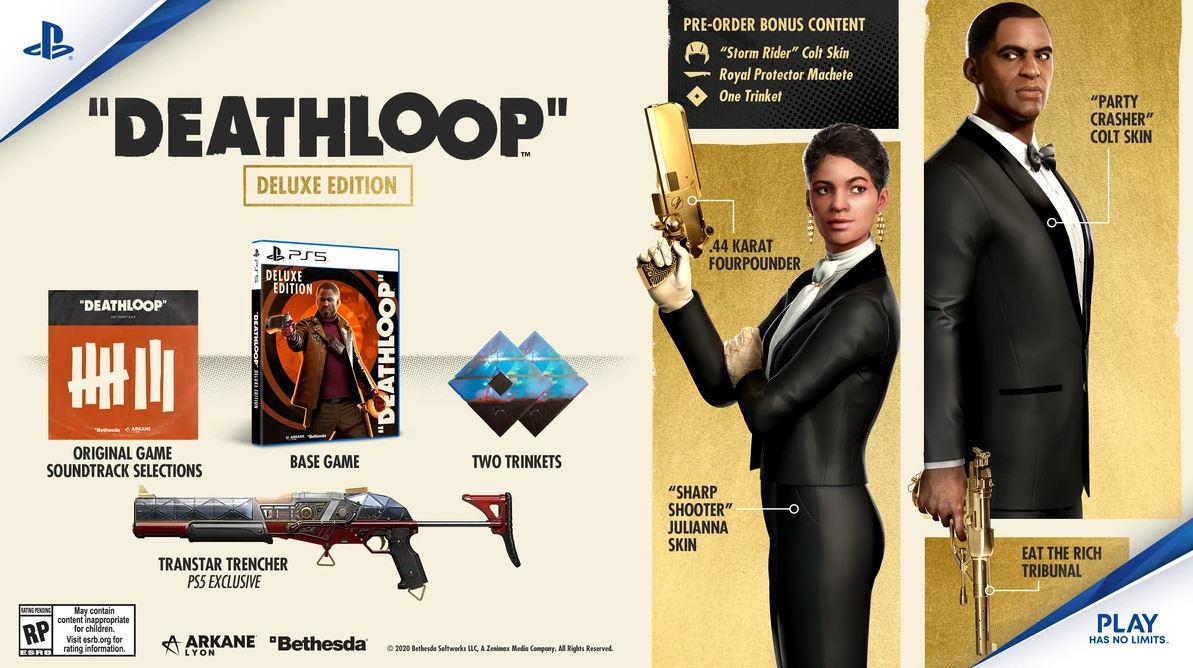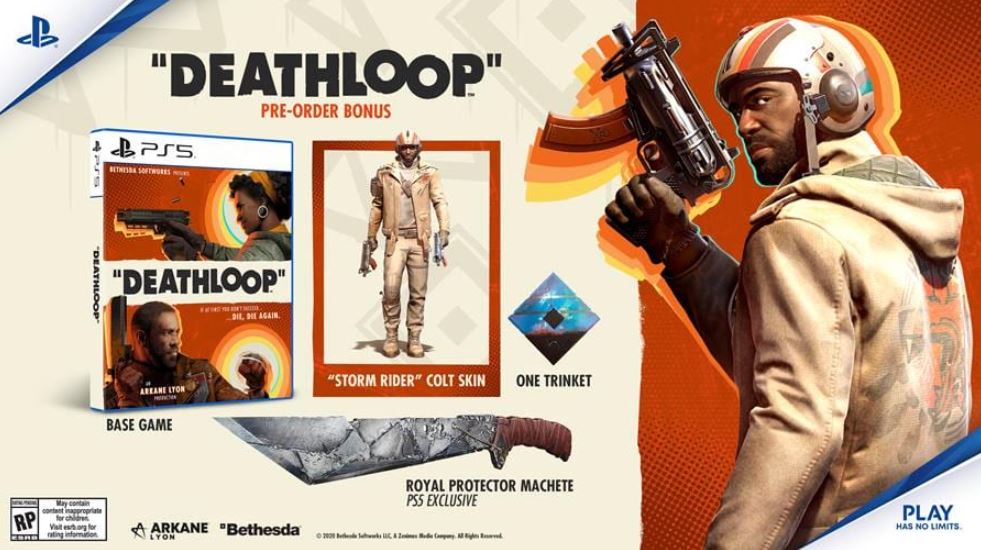 Arkane Studios announced last year that Deathloop will release for PS5 on May 21, 2021. The game won our most anticipated game of 2021 from this past year's Game of the Year awards.
Deathloop releases for PS5 on May 21, 2021.