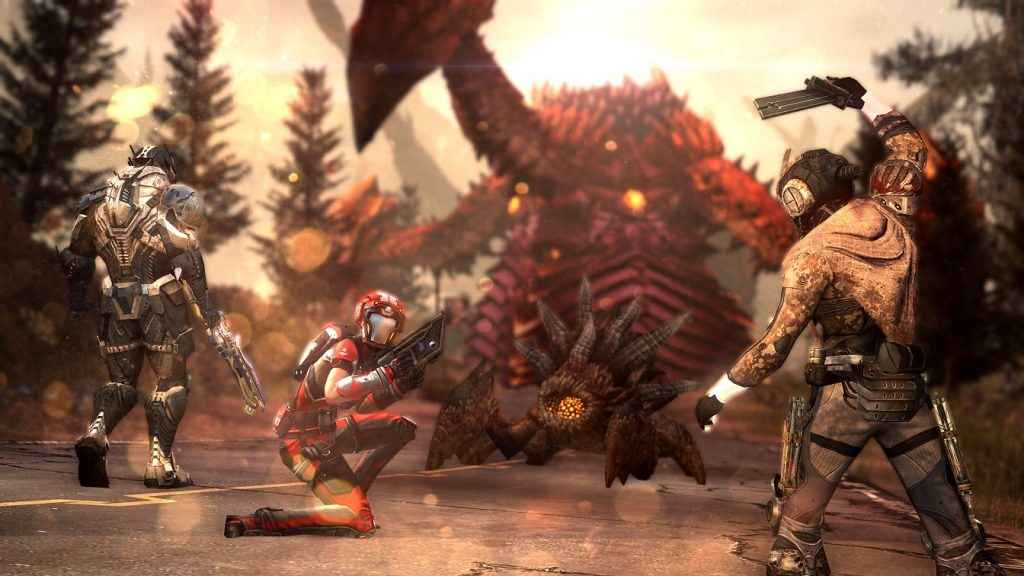 Defiance 2050 Free-To-Play on PS4 is finally here! Check out the Defiance 2050 game features and guide to discover more. The Defiance 2050 developer and publisher, Trion Worlds, said that there are "major updates to Defiance's systems, streamlining and modernizing them for today's shooter audience." Begin your journey to becoming an Ark Hunter now!
What is Defiance 2050?
Defiance 2050 is an online shooting game which was first released five years ago. Though there are no changes to its gameplay, fans can expect upgrades due to the hardware. For its beta test on June 22-25, players were able to access the full game, including Assassin, Guardian, Combat Medic, and Assault classes. Defiance 2050 Free-To-Play on PS4 was out on July 6.
Defiance 2050 closed beta invites
Futuristic Storyline and Gameplay
Defiance 2050 PS4 offers an enthralling sci-fi narrative. Experience time travel to a world war 32 years ahead of us. Defy all odds to become a famous and rich Ark Hunter. You can feel the adrenaline rush as you join a massive open-world of fast-paced third-person shooting combat.
Weapons are definitely one of the highlights of the game. You can create a flawless Ark Hunter using tons of high-end class, weapon, and upgrades. Ultimately, enjoy fantastic rides using vehicles of the future and make your way up one battle at a time. Be the champion of the shattered Earth.
Open-World Battles
In Defiance 2050, you can play in a squad consisting of four members. Then your group can fight story-driven challenges. You can also test your weapons in a huge 64×64 open-world battles and even with other players. It also has dynamic world events wherein you can fight aliens.
Trion Worlds "want players to customize and experiment as they embark into a massive post-apocalyptic world filled with alien-infused weapons, gear, and arkfalls that will crash to the earth as you play through the story of Defiance."
Check out more of Defiance 2050 Free-To-Play on PS4 by downloading it now on the PlayStation Store.