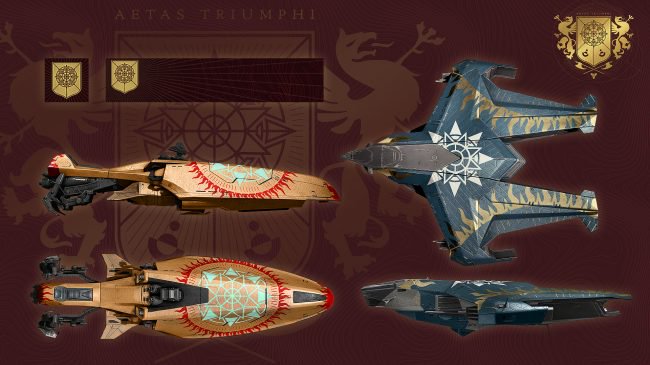 Bungie has lifted the wraps off the Destiny 2 Year 2 Moments of Triumph, which offer Guardians the chance to hoover up rewards based on their accomplishments during the past 12 months in the shared-world shooter. Both in-game and real-world goodies are up for grabs for Year 2's Moments of Triumph.
Destiny 2 Year 2 Moments Of Triumph Teased
The Destiny 2 Year 2 Moments of Triumph officially kicks off today, and there's 20 in total. While there's no description of how to complete the latest crop of triumphs, Bungie has provided a full list of triumphs, so be sure to check them out below.
Triumphs
Legendary Valor
Crucible Pinnacle Arms
Vanguard Pinnacle Arms
Nothing Left to Say
The Vault
Mythic
Gambit Pinnacle Arms
Inheritance
O Murderer Mine
Valiant Savior
Going the Distance
Prime Fashion
Bedazzled
Solstice of Heroes Triumphs
Strike Spelunker
Exotic Arsenal
Gun for Hire
Challenger
Fashion Hero
Above and Beyond
Master Smith
As mentioned, there's plenty of rewards up for grabs, with Bungie offering new items for completing a set number of triumphs.
Complete one Moment of Triumph, earn the Moments of Triumph 2019 Emblem
Complete 5 Moments of Triumph, earn the Moments of Triumph 2019 Sparrow
Complete 10 Moments of Triumph, earn the Moments of Triumph 2019 Ship
Complete 15 Moments of Triumph, the Moments of Triumph T-Shirt offer becomes available
Complete ALL Moments of Triumph, unlock the Moments of Triumph 2019 Seal and Title
It's also worth noting that you won't need to own the Destiny 2 Annual Pass or Forsaken expansion to access the Year 2 Moments of Triumph in-game rewards. However, to grab the shirt, you'll have to own Forsaken, while the Annual Pass will be required to nab the Seal and Title.
Destiny 2 was released on PlayStation 4 and Xbox One in September 2017. Bungie split from Activision earlier this year, meaning it has now full control over the IP. As a result, it's made the decision to make Destiny 2 free-to-play later this year with full cross-save support.
Read our Destiny 2 review here.